STEM Education for Innovation
Education initiative in Latin America
The STEM Education for Innovation initiative addresses the challenges of our time – from COVID-19 to climate change.
1/4
During the Corona pandemic, schools around the world remained closed. Good digital education media were critical.
2/4
Together with 14 Latin American partners, we are developing blended learning formats on science, technology, sustainability and climate change.
3/4
Networking and professional development for teachers is an important component of the initiative.
4/4
The COVID-19 pandemic has demonstrated more clearly than any previous crisis the need for digital teaching and learning materials in school lessons. In response to this challenge, we have joined forces with our Latin American project partners to launch the STEM Education for Innovation initiative (Spanish: Educación STEM para la Innovación). With financial support from Siemens Caring Hands e.V., the initiative has created innovative educational formats for STEM education – from virtual training seminars for teachers and digital STEM lessons to interactive climate change maps and videos and podcasts on the topics of health and hygiene. Today, the education initiative reaches students and teachers throughout Latin America and is an integral part of our international network.
If a pandemic strikes and pupils are unable to attend school, with just a computer, tablet or smartphone as their only link with school – if such a link exists at all – what are the most effective ways for teachers to continue their work? Siemens Stiftung has worked together with various partner institutions and education ministries across Latin America in search of answers to this question. Within a year, our partnership with local experts had laid the foundations for an education initiative to promote innovative STEM education in partnership with institutions and teachers in seven Latin American countries.
Innovative STEM education for digital lessons
We have teamed up with local partners in Chile, Colombia, Mexico, Argentina, Peru, Brazil and Ecuador to adapt teaching materials and methods for use in digital STEM lessons on subjects such as science, technology, sustainability, climate change, health and digitalization. Supported by Siemens Caring Hands e.V. and coordinated by Siemens Stiftung, this partnership has produced:
400 open license digital and analog teaching materials (OER – Open Educational Resources) for the entire education chain (including teachers and students of all age groups)
Redecanedu – a growing collaborative network connecting deans of education faculties at over 30 universities in 13 countries
A growing network of virtual learning communities for teachers across six countries in Latin America to date
A certified learning program for teachers
Regional workshops to improve teaching on STEM subjects, climate change, health and sustainability
All media available as OERr
You can find all teaching and learning media under an open license on our CREA (Centro de Recursos Abiertos) education portal.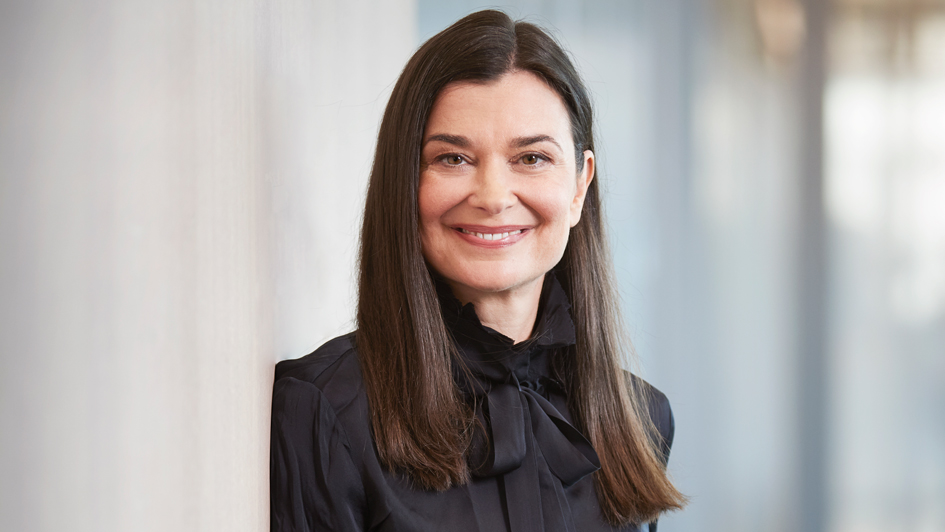 "Sustainable education can only succeed if we work together. Our initiative is creating a strong Latin American network – for today and for the future."
Dr. Nina Smidt, Managing Director of Siemens Stiftung
The crisis as an opportunity, sustainable education as a goal
In 2021 alone, 100 web-based seminars provided more than 300,000 teachers across Latin America with training on innovative STEM content and methods. The insights and expertise they gained will shape the STEM teaching received by hundreds of thousands of pupils in seven Latin American countries. The educational resources arising from the initiative will be continuously integrated CREA, the Latin American media portal coordinated by Siemens Stiftung.
Blended learning materials for STEM education beyond the pilot phase
Following the end of the pilot phase in 2022, the partners concentrated their combined efforts on distributing the open access educational resources and formats developed by the initiative to teachers, pupils, educational institutions and other educators across Latin America. They also endeavored to embed them in curricula with the support of national educational authorities. This ultimately extended the resources' reach to millions of teachers and pupils across the entire continent. Promoting inter-institutional cooperation and engagement from regional stakeholders will be crucial to ensure that the initiative's resources and methods become a long-term fixture in practice in school teaching. The STEM network Red STEM Latinoamérica, is also coordinated by Siemens Stiftung. At present, it includes over 180 institutions from 13 countries and serves as a central hub helping to establish the initiative's content.
In total, 14 projects in Chile, Colombia, Ecuador, Argentina, Mexico, Peru and Brazil have been coordinated by Siemens Stiftung and piloted locally by partner institutions. The teaching and learning materials developed in the initiative will be integrated gradually into regional curricula and enter into widespread use throughout the network. The project partners are already working together with partner institutions in various countries, thereby supporting interregional cooperation from the outset.
Twelve organizations from seven Latin American countries are actively involved in the education initiative. The network already spans the whole of Latin America.
Political and economic support
The initiative is financially supported by the Siemens Caring Hands e. V. COVID-19 relief fund, which was set up by Siemens AG. The amount donated by Siemens employees was matched by Siemens AG and is now used for specific, charitable COVID-19 relief projects. The German Federal Foreign Office also supports the Latin American education initiative as part of its commitment to promoting culture and education in the region.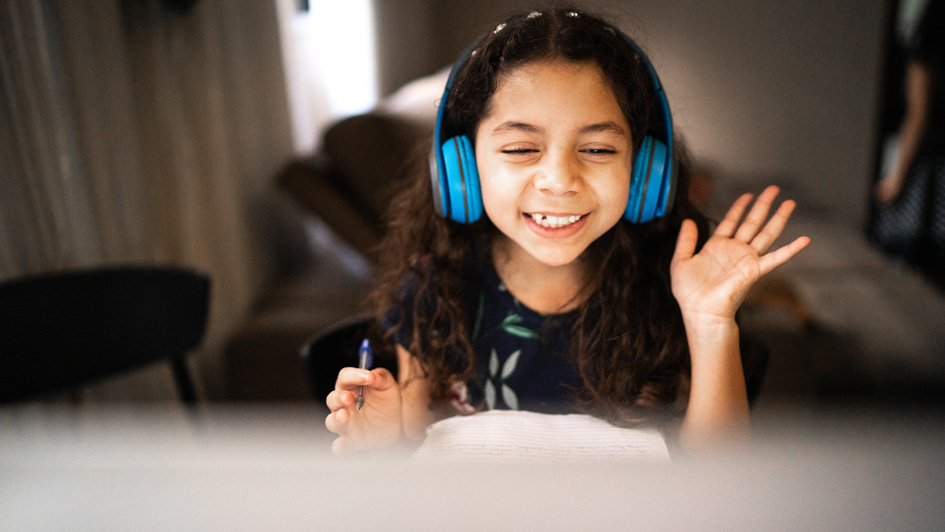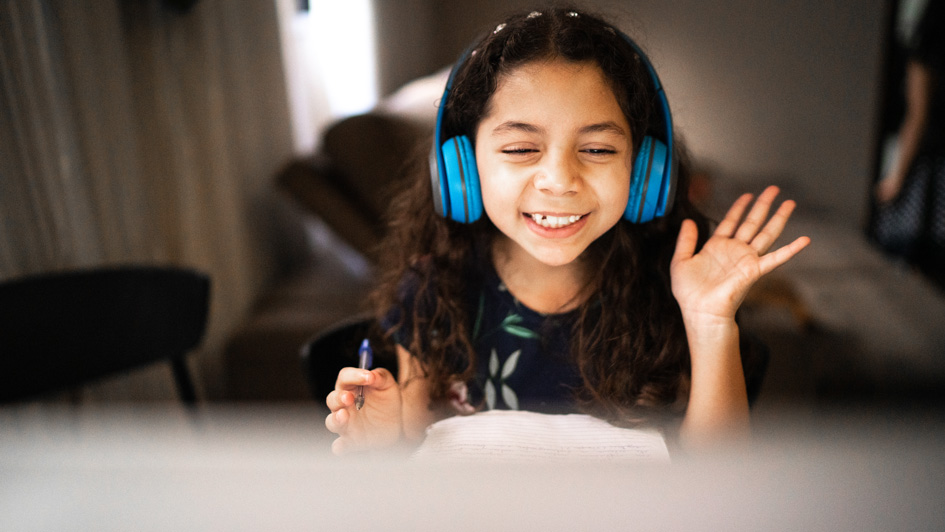 © istockphoto.com, Photographer: FG Trade
The COVID-19 pandemic turned teaching and learning on its head all over the globe. Teachers had to learn – essentially overnight – how to maintain contact with their students online. This transition had its share of technical hurdles to overcome, but it was also a challenge to implement familiar learning methods in a new online environment. Since December 2020, the Latin America-wide STEM Education for Innovation initiative, with the financial support of the nonprofit Siemens Caring Hands e.V., has introduced a number of projects and innovative teaching and learning materials that are now seeing heavy use in kindergarten and school classrooms. In our #STEMeducation4innovation interview series, five teachers share stories of how the pandemic changed their working lives – and how digital education can succeed.
Creativity sparks curiosity – even online
María Marcela Vargas Fernández teaches 32 preschool children aged five to six at the Escuela República de Brasil in Santiago, Chile. "It's 'full Zoom' for us this year," she reports. "Unfortunately, my school did not purchase a license, so we are working with the free Zoom version. This means our lessons are at most 40 minutes long. While this may seem like a very long attention span for five- to six-year-olds, we were surprised to discover that as the months went by, more and more children started to log on. The screen is a hive of activity, the classes are incredibly interactive."
Even small teams stick together: creating cohesion through collaboration
Emma Janelle UC Artigas coordinates certification and continuing education for teachers at the state secretary of primary school education within the education ministry of Veracruz, Mexico. "Teachers' initial reactions were varied," she says in an interview. "Most thought the pandemic would be over quickly. When they realized it would take a while, they became worried and nervous. Many became depressed."
Welcome to Antarctica: with school closed, the world is a classroom
Recently, Jessica Espinoza Fuentes said: "Kids, today we're going to learn about water and its different forms. We've been invited to the Chilean Antarctic Territory by the head of the base there. It's really cold, much colder than it is in the morning in Sebastián when the 'vaguada' – thick coastal fog – winds its way through the streets. Everybody needs to dress warm. Don't forget your hat, scarf, and your winter jacket." One by one, I held these items in front of the screen and saw the children do the same.
The joy of seeing children grow and succeed
Irene del Carmen Santos Cruz teaches in a suburb of Xalapa City, the capital of the Mexican state of Veracruz. Her students come from families without a steady income. "When the coronavirus hit last year, I conducted a survey and found out that only two of my students had a computer. The rest had to use a mobile phone to participate in the lessons, and in many cases, they had to share that device with other members of their family."
No internet, no cell reception: Teaching in a mobile classroom
Selene Esparza teaches migrant children in Mexico. Often, they have no access to a classroom, let alone internet or mobile phone reception. "The circumstances of these children and adolescents are representative of about half of all students in Latin America. Digital learning is not an option for them," she says. "On my first day, I was handed the key to the premises. I opened the railway car and then sat down to take it all in. I thought to myself: So, this is it. I am sitting way out here among the tomatoes, beans, and chilis. Computers and the internet won't work here."