Together for sustainable social development
As a nonprofit foundation, we promote sustainable social development, which is crucially dependent on access to basic services, high-quality education and an understanding of culture. Our international project work supports people in taking the initiative to responsibly address current challenges.
The geographical focus of our work is on regions in Africa and Latin America as well as Germany and other European countries. We develop solutions and programs with partners and implement them together. Technological and social innovations play a key role in this work. Our actions are impact-oriented and conducted in a transparent manner.
Siemens Stiftung at a glance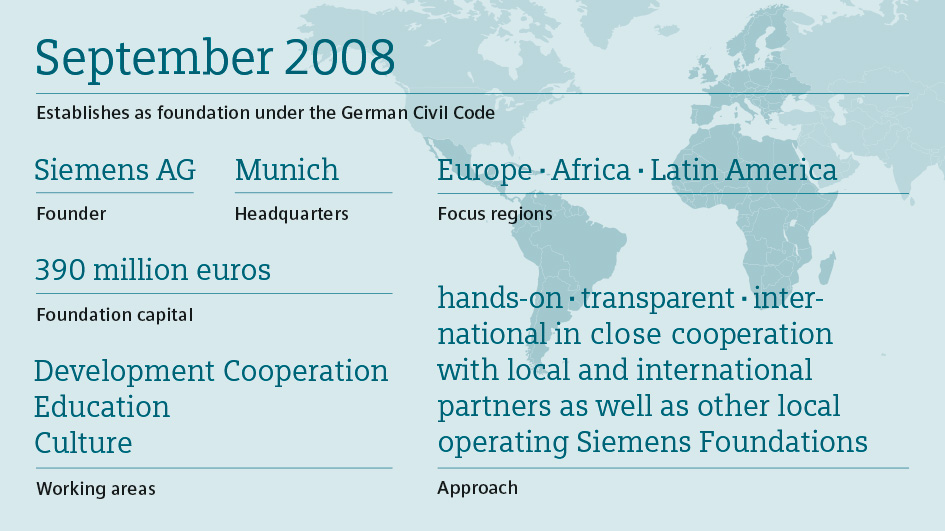 The articles of association provide information about Siemens Stiftung's legal basis.
Would you like to learn more?