Hands-on, international, transparent, and cooperative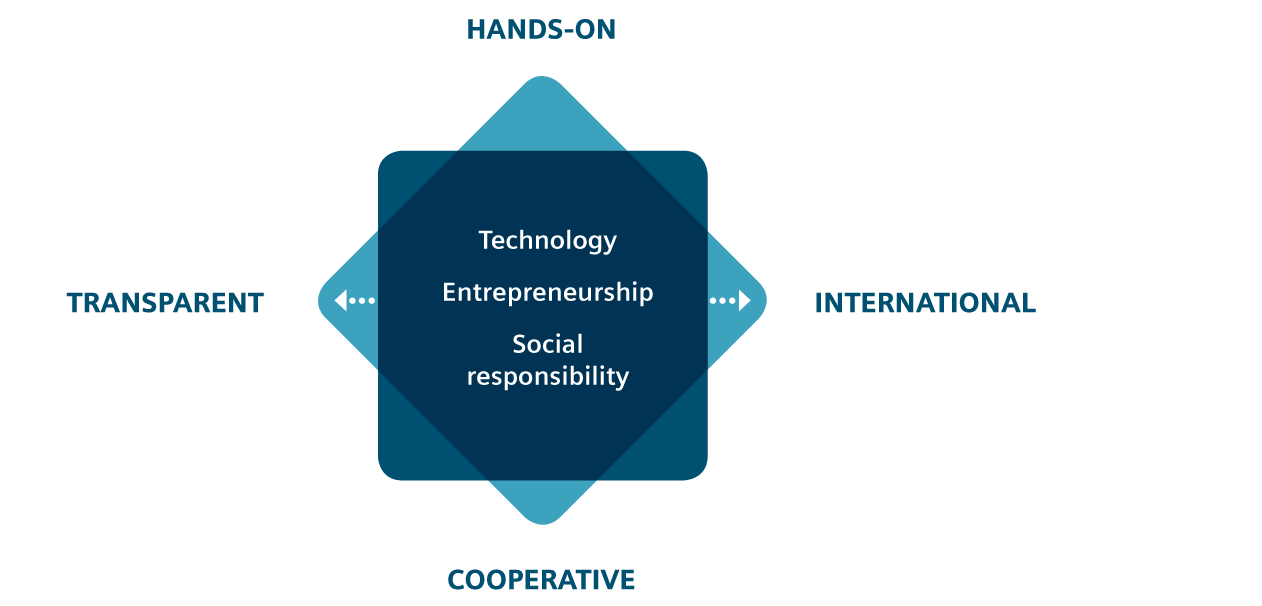 As an internationally active foundation, how can we make an impact on both a large and small scale? This is always the central question when we develop and implement projects. We are committed to sustainable social development and are guided by the United Nations sustainable development goals.
We believe technology and the potential of digitalization will play important roles in achieving these goals. In lending support to entrepreneurial solutions that build self-supporting structures, we strive to institutionalize our ideas to achieve long-term impact.
Siemens Stiftung is not a foundation that simply provides financial backing. The foundation takes an operational, hands-on approach, and all funds are invested in the foundation's own projects.
How our operational work takes shape
Our efforts to advance processes of social change take on one of four forms:
Programs: We develop our own concepts and put them into practice with local partners.
Social ventures: We support social entrepreneurs and collaborate with initiatives that pursue goals similar to our own.
Training: We promote the skills of everyone involved to ensure our projects are self-sustaining in the long term.
Networks: We create platforms for transferring knowledge and sharing experiences.
For us, operating internationally means working locally while also encouraging collaboration across borders. This approach allows us to take concepts that have proven to be effective in one region and introduce them to another region that might also benefit. Regional and international networks encourage knowledge transfer within and beyond a region.
The geographical focus of our work is on regions in Africa and Latin America as well as Germany and other European countries.
One of the top priorities of our work is to have the largest-possible impact on society. Impact-focused project planning and implementation are extremely important to us. We plan all our projects on the basis of the I-O-O-I principle (input – output – outcome – impact).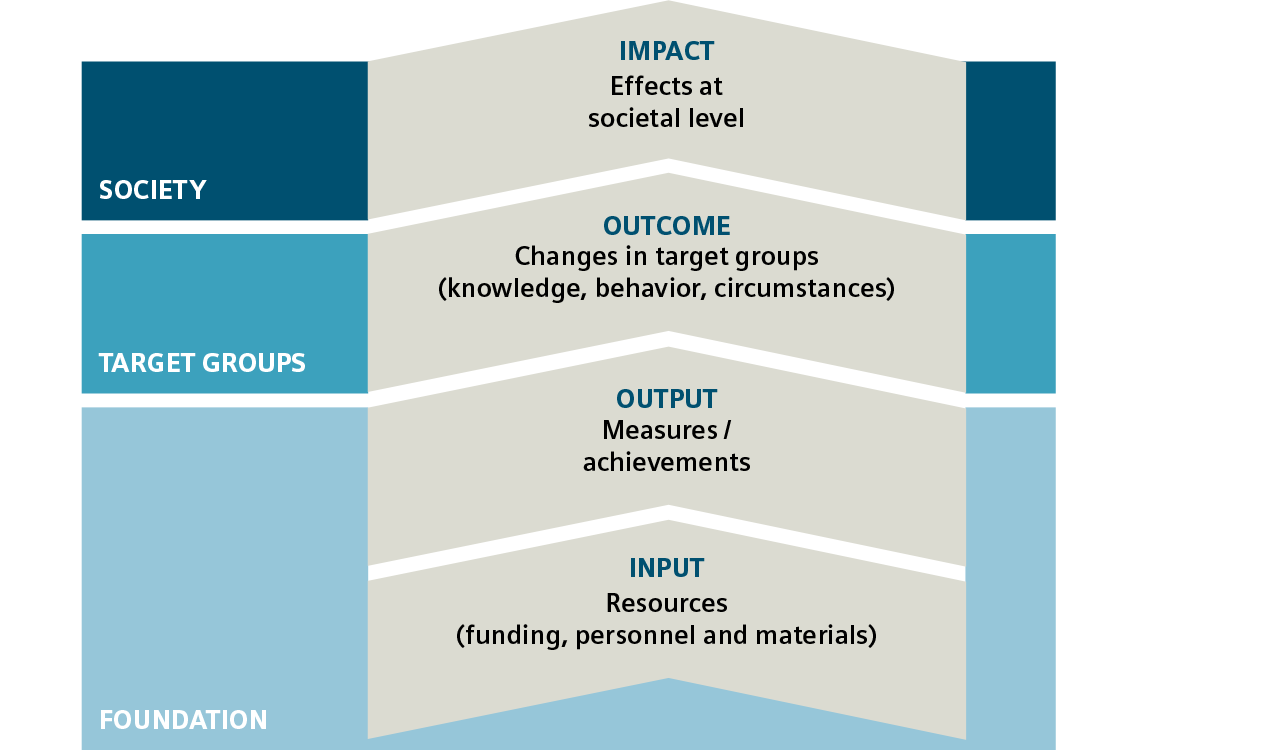 Before we launch a project, we conduct a careful analysis of social challenges and the needs of target groups. Two key aspects of our work involve defining impact indicators as well as conducting monitoring and evaluation. Results of these assessments are available on each project page.
Collaboration with strong partners
Developing solutions with local partners is an important element of success in international foundation work. From the outset, we have paid close attention to building a collaboration network based on trusting relationships. Working together on projects within these networks means our strengths are reinforced while achieving greater coverage and quality.
Subject-specific alliances with partners from different social areas generate synergies for lasting and positive social change.
We are committed to transparently informing the general public about our structure, our work, the source of our funds, and the activities we support with our funding. In addition to our commitment to accountability, we view transparency as crucial to increasing the effectiveness of our work. In our collaboration with international and local partners, integrity and transparency in our activities has the highest priority.
Through the publication of an annual financial report and reviews by regulatory officials, we declare the use of our funds based on regulations that apply to public limited companies of comparable size.
We adhere to these guidelines in our work:
Transparent Civil Society Initiative
We are members of the Transparent Civil Society Initiative. As such, we have joined the effort to create the largest possible alliance for effective transparency. The nonprofit Transparency Deutschland e. V. has defined 10 fundamental points that should be provided to the general public by every civic organization. These include articles of association, the names of key decision-makers, information about their funding, use of funds, and personnel structure.
Transparent Civil Society Initiative
Information about Siemens Stiftung
Guiding Principles of Good Practice for Foundations
We apply the "Guiding Principles of Good Practice for Foundations" that were adopted by the general meeting of the Association of German Foundations in 2006. These principles refer to the responsible, transparent and effective activities of all employees and bodies as they relate to a foundation's mission.