How we work
Social impact
is our top priority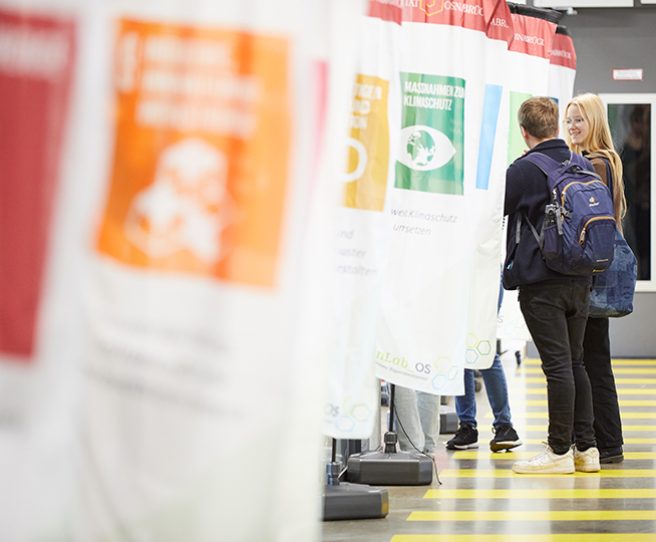 Siemens Stiftung is a charitable foundation. With our hands-on international work, we strengthen cross-border learning and reinforce locally anchored structures for sustainable social development.
With partners in Africa, Europe and Latin America, we work on solutions for Essential Services, Connected Societies and Climate and Sustainability in a multi-perspective and interdisciplinary way. To promote social change and innovation, we develop hands-on projects, build knowledge networks, and empower people and organizations that create measurable change in their local communities.

We bring stakeholders together in our focus areas and develop target group-oriented concepts and programs with clear impact objectives.

We initiate and actively participate in networks that facilitate the exchange of knowledge and experience with the aim of promoting systemic change.

By offering targeted training programs we strengthen structures and stakeholders that promote sustainable development in the long term.

We support social entrepreneurs and initiatives that bring about positive change in communities with local solutions.
Partnerships are essential for us.
We work with over 200 competent partners worldwide. We develop joint ideas and concepts across national borders and implement them in projects and initiatives. This creates valuable synergies with the greatest possible benefit for society.
Our work is guided by clear principles for good foundation work.
We work independently and on a non-profit basis
In our work, we are guided by the
Principles of Good Foundation Practice
and the Recommendations for Corporate Foundations of the Association of German Foundations for effective and altruistic foundation activities. 
We practise a culture of diversity, equity and inclusion
In our work, we place great value, both internally and externally, on social equity, participation, and a culture of belonging. In line with the
Diversity Charter
, we view diversity as an opportunity and an enrichment. We regard bringing together diverse perspectives as crucial to solving complex and global problems.
We are committed to impact assessment and transparency
Systematic impact assessment is important to us. We plan and evaluate all projects according to the international standard of impact logic. As a member of the
Transparent Civil Society Initiative
, we publish the results of our work on an ongoing basis, along with the origin and application of our funds: as
of March 2023
.