Here you'll find an archive of all our press releases, news articles, and background reports. In addition, videos, photos, and some of our other publications provide you with deeper insights into our foundation's work.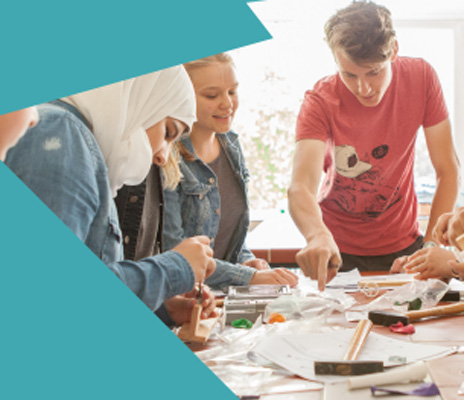 STEAM Hub Siemensstadt Square launches in Berlin
Siemens Stiftung's new STEAM Hub will offer space for young people to learn and design together in Berlin's new district Siemensstadt Square. As a Think and Do Tank, the STEAM Hub will facilitate a transfer of knowledge between local and global educational practice.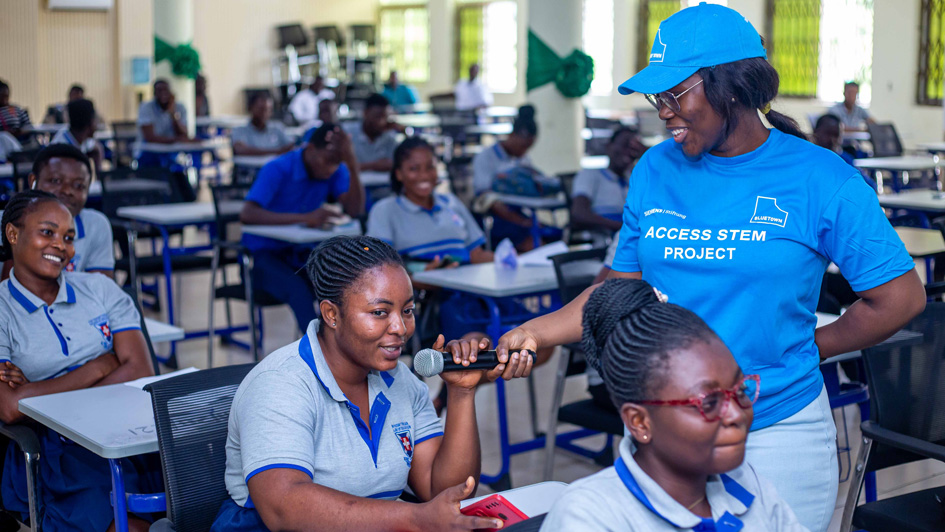 Press release | Education, Social Entrepreneurship | 3 November 2022
Bridging the learning gap through digital STEM education using social entrepreneurial solution
Siemens Stiftung and BLUETOWN, a member of empowering people. Network launch the AccessSTEM project to enable access to high-quality open educational resources in semi-urban Ghana. The collaboration enables up to 5,000 teachers to connect to BLUETOWN's infrastructure and access Siemens Stiftung's internationally recognized digital learning and teaching materials on the local cloud.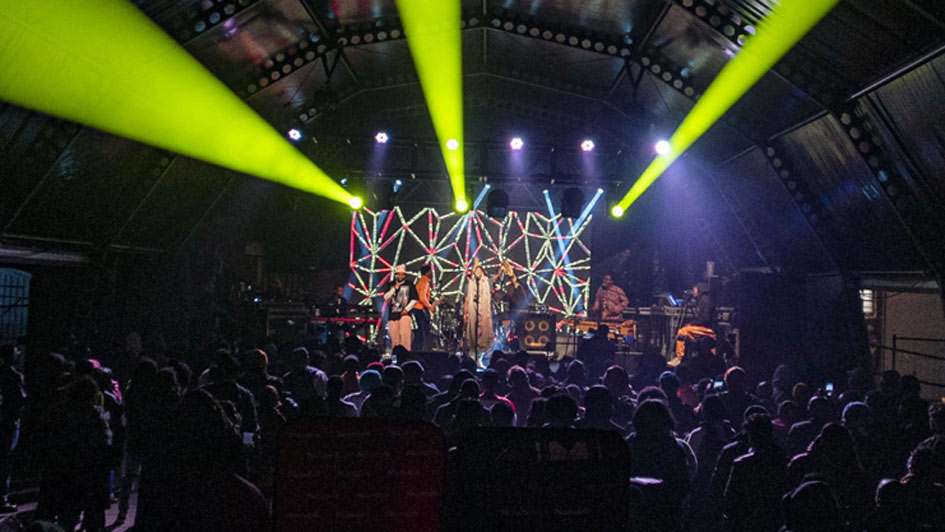 Notice | Culture | 28 October 2022
Strong program at the pan-African music conference ACCES
From November 24-26, the Music In Africa Conference or Collaborations, Exchange and Showcases will take place for the fifth time. The 2022 program features presentations, panel discussions, live performances, workshops, networking activities, exhibitions and awards.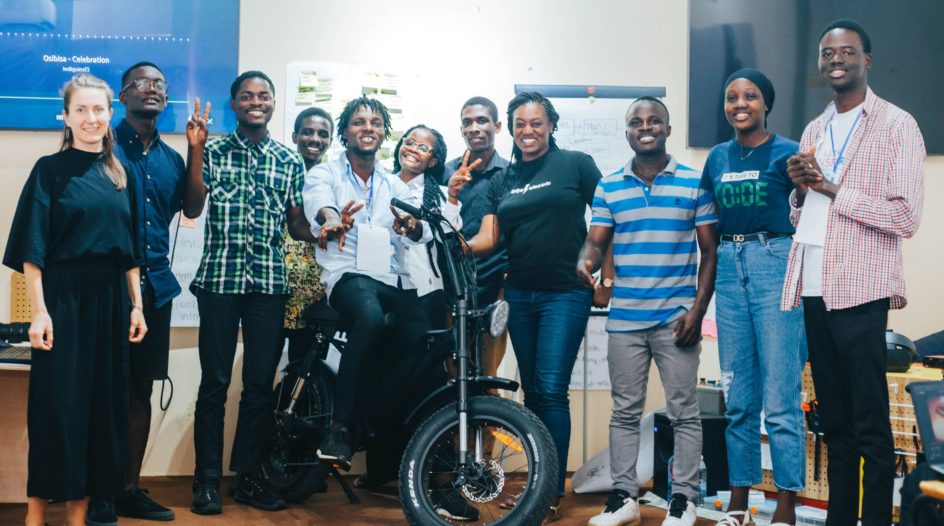 Press release | Social Entrepreneurship| 25 October 2022
Sustainable and affordable: Winners of Design Sprint pave the way for "Made in Ghana" e-mobility solutions
Eight young students emerged as the winners of the first Design Sprint organized by Impact Hub Accra in collaboration with Siemens Stiftung. 31 Ghanaian students and fresh graduates joined the five-day workshop to develop prototypes for sustainable e-mobility charging facilities.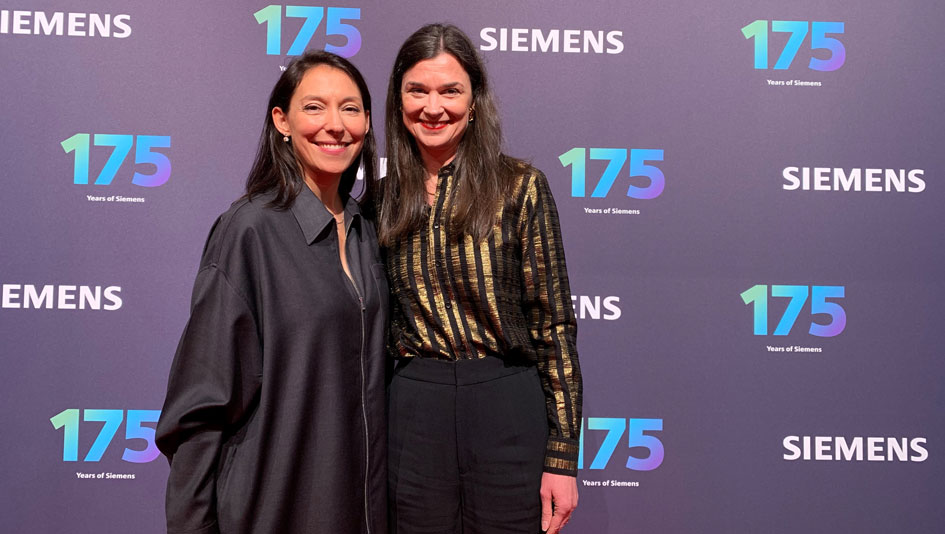 Notice | General | 13 October 2022
175 years of Siemens: Technological and social innovation for the benefit of people and societies.
In her speech at the ceremony, Dr. Nathalie von Siemens, Deputy President of the Board of Trustees of the Siemens Stiftung and member of the Supervisory Board of Siemens AG, honored the Siemens Stiftung as part of the company's history and as a pioneer of contemporary STEM education that focuses on people as a whole.
Courage & Innovation – Siemens Stiftung's new podcast
Dr. Nina Smidt hosts experts from our international network for 15-minute conversations about inspired and inspiring innovations for sustainable development. Would you like the latest news, contributions to discussions or insights into our on-site project work? Follow us on social media:
Background stories & interviews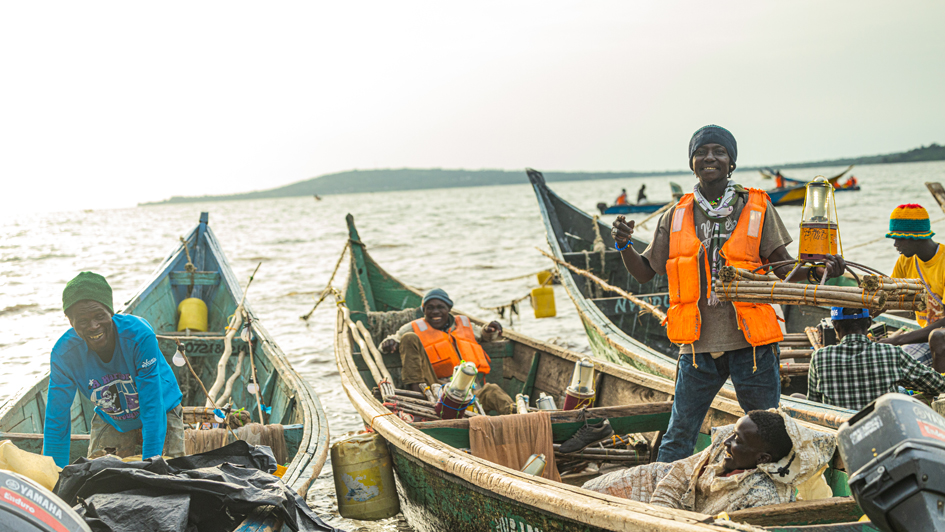 Development Cooperation | 29 September 2022

Sustainability as a Growth Engine
Social enterprises make an important contribution to sustainable development in Kenya, from e-mobility to healthcare and waste recycling. Find out how we support their impact-oriented work on the ground and drive projects forward together.
Development Cooperation | December 2020

Environmental Impact of E-Mobility in the Lake Victoria Region, Western Kenya
Education | November 2020
Climate Change Education in Latin America
This brochure reflects the joint commitment of Siemens Stiftung and its partner organizations and includes best-practice approaches in STEM and climate change education.
Development Cooperation | October 2020

Social Enterprises as Job Creators in Africa
The comprehensive study by Siemens Stiftung and GIZ examines how social entrepreneurship can create jobs in 12 African countries between 2020 and 2030. Study – Part I: Main Report.