How can we shape the future with education?
How can we shape the future with education?
Our world is changing at breakneck speed. Whoever wants to help shape this transformation in a positive way needs knowledge, abilities, and attitudes, in order to create potential for a social, environmental, and economic development that leads to sustainable coexistence. In particular, an approach to STEM (science, technology, engineering, and mathematics) that is expanded across disciplines and combines knowledge from the STEM subjects with 21st century skills will pave the way for sustainable innovations and give us more power to forge a better future. Together with our international partners, we are creating educational STEM projects and networks on a co-constructive basis – and, in so doing, are producing local solutions to global challenges.
For us, good STEM education does not just mean knowing things, but being creative and able to innovate too—and by no means just in the classroom.
1/10
© Siemens Stiftung, Photographer: Jonathon Rees/Proof Africa
Our projects focus on educators, as they are the ones who teach responsible societal involvement.
2/10
© Siemens Stiftung, Photographer: Cristobal Saaveda
In advanced training seminars, we provide ideas and propose methods for hight-quality STEM lessons
3/10
© Proof Africa/Siemens Stiftung, Photographer: Jonathon Rees
Because whoever learns with all of their senses will be able to "grasp" knowledge actively and apply it.
4/10
© Siemens Stiftung, Photographer: Uli Reinhardt/Zeitenspiegel
Methods such as Design Thinking integrate critical thinking, empathy, and sustainability into STEM lessons.
5/10
© INDEX: Design to Improve Life®, Photographer: Pernille Brun Andersen
Strong together: Good education is built on values and attitudes, not just knowledge. Inclusion is a matter of course for us.
6/10
© iMINT-Akademie und Siemens Stiftung, Photographer: René Arnold
Our international education program Experimento provides teaching and learning materials all about the environment, energy and health.
7/10
© Siemens Stiftung, Photographer: Sebastian Isacu
Free digital teaching materials Open Educational Resources (OER) in the form of of quality-assessed worksheets, guides, and tips on methodology can be found on our education portals – for learning at school or at home.
8/10
Our STEM Education for Innovation initiative is tackling the challenges of our times, from COVID-19 to climate change.
9/10
We enter into international educational partnerships and contribute ideas to forums and associations in order to strengthen STEM education.
10/10
© Stiftung Haus der kleinen Forscher und Siemens Stiftung, Photographer: René Arnold
STEM education and climate: promoting holistic climate change education

Combating climate change will require a major rethink on a social, environmental, and economic level. Through our projects, we are promoting climate change education that helps make the complexity of the issue tangible, stabilize the global climate, and strengthen resilience to the consequences of climate change. 
STEM education and digitality: promoting a learning culture geared to the future

Digitalization is changing our society and therefore also how we teach and learn. With Open Educational Resources and teacher training, we are supporting a new approach in learning culture that leads toward a culture of digitality. Because skills such as creativity, collaboration, communication, and critical thinking are vital to actively help shape change.
STEM education and health: promoting healthy humanity and a healthy planet

Our individual health is closely intertwined with the health of the social environment we live in and with that of our planet. With our educational programs, we are fostering an understanding of this holistic nature so that schoolchildren can take responsibility for their own health as well as that of their fellow human beings and their environment.
By providing continuing education opportunities for educators and high-quality teaching and learning materials, currently in 13 countries all over the world, we are making a genuine, concrete contribution to high-quality STEM lessons that are accessible to everyone along the entire education chain. We are involved in international education networks that are bringing together different countries and disciplines, harnessing innovative ideas on a global scale.

Education that has an impact and brings about genuine change can only succeed if it is delivered in an open, dynamic partnership. This is why we work together with over 100 NGOs, governments, universities, and educational institutions from many countries all over the world.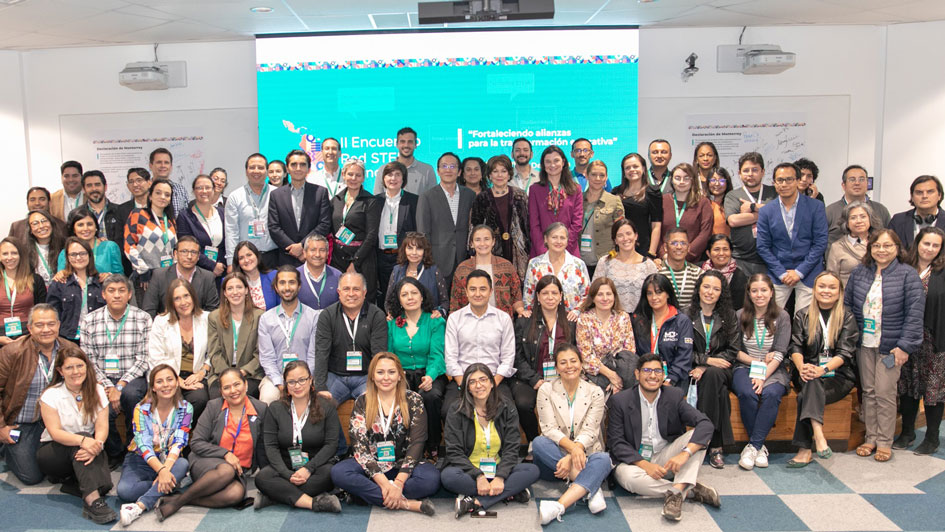 News | Education| 26 January 2023
Red STEM Latinoamérica commits to nurturing empathetic citizens to create sustainable and connected societies
Siemens Stiftung joined its Red STEM Latinoamérica partners at the network's II Encounter and the IX International Congress of Educational Innovation in Monterrey, Mexico. The network members jointly formulated the "Declaration of Monterrey", committing to influence the development of responsible and empathetic citizens through the STEM education approach.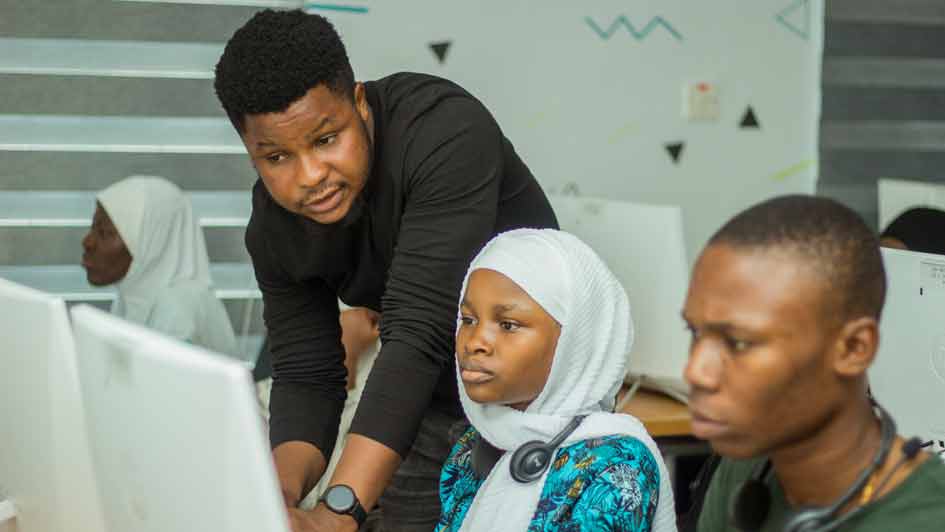 Education | 5 Dezember 2022
Springboarding Nigerian youth to careers in digital economy with IT training and internships
Siemens Stiftung launches an innovative IT and soft-skills training project "BeMINT_Nigeria" for high-school students and recent school graduates in Lagos. Funded by the BMZ, it trains 300 students and 60 teachers from low-income communities.
Background stories & interviews
Science with a pink rabbit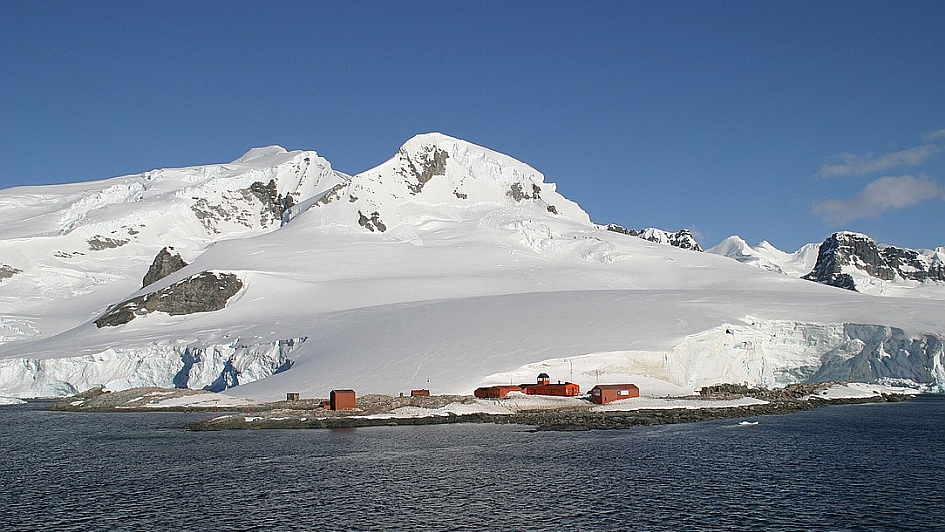 Education | September 2021
Welcome to Antarctica: with school closed, the world is a classroom
Even though Jessica Espinoza Fuentes' students have never met in person at school, they discover the world together on a digital research trip.
Focus pages on methods and topics
Turning kids into classroom explorers
Climate change education in sustainable development
Skills that learners need for the future
Exploiting the educational opportunities of digitization
Responsible teaching and learning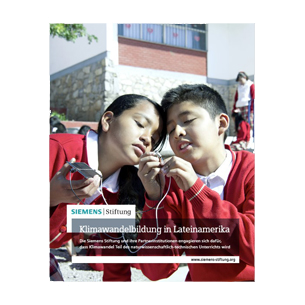 Climate Change Education in Latin America
The brochure describes the joint efforts that the foundation and its partner organizations are engaged in for the STEM cause. It is intended to encourage Latin American and international stakeholders in the education sector to make climate change education an integral part of their education agendas.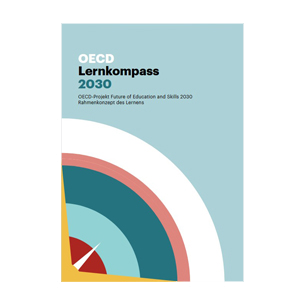 OECD Learning Compass 2030 (German translation)
Serving as a dynamic framework strategy for learning, the OECD Learning Compass 2030 sets out what skills schoolchildren will need in order to bring about robust, successful development in the year 2030. As a member of the German working group involved in the international OECD project, Siemens-Stiftung had a hand in the publication.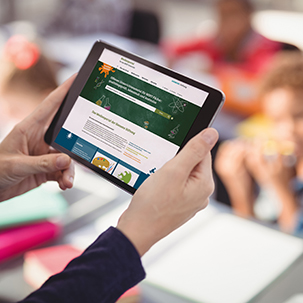 Media Portal for STEM teaching
In the Siemens Stiftung Media Portal, teachers will find some 3,200 Open Educational Resources in German and English that they can incorporate into varied and exciting STEM lessons. Numerous advanced training seminars and a dedicated student area round out the offerings.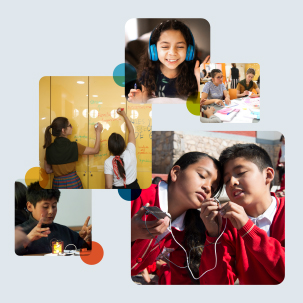 Educación STEM Latinoamérica
This website introduces the work being done by Siemens Stiftung's regional office in Latin America and provides an insight into the Red STEM Latinoamérica network, which comprises is made up of more than 85 education stakeholders from the public and private sectors and is committed to ensuring strong STEM teaching across the continent.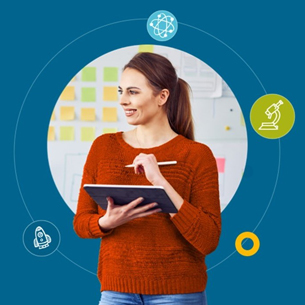 CREA: El Portal de Medios para la Enseñanza STEM
The Spanish-language education portal CREA provides 1,300 items of open-license STEM media that have been developed and made available by Siemens Stiftung and prestigious network partners such as the nonprofit organization INNOVEC and the Office for Climate Education.
Contact for STEM education and climate
Contact for STEM education and digitalization
Contact for STEM education and health