Online platform for the world of African music
The annual ACCES conference brings together music professionals and cultural practitioners from all over Africa.
1/5
Music In Africa is the leading portal for insightful and up-to-date information about music life in Africa.
2/5
© Music In Africa Foundation
The platform does not focus on a single country, but brings together the creative potential of many African cultures.
3/5
© Music In Africa Foundation
With its online portal, Music In Africa offers African musicians the opportunity to network and exchange ideas.
4/5
© Music In Africa Foundation
Offline training courses and workshops, covering topics such as instrument building and repair, complement the program.
5/5
© Music In Africa Foundation
Music plays a special role in Africa. It connects people, creates identity, and shapes the continent's attitude toward life. Especially for young people, music is now one of the most important means of social standing and income. But music is also a vehicle for addressing everyday problems and political issues. The importance of music in African life is part of what makes the online platform Music In Africa such a success. It provides musicians from all over the continent with the opportunity to connect, share experiences, and promote their music.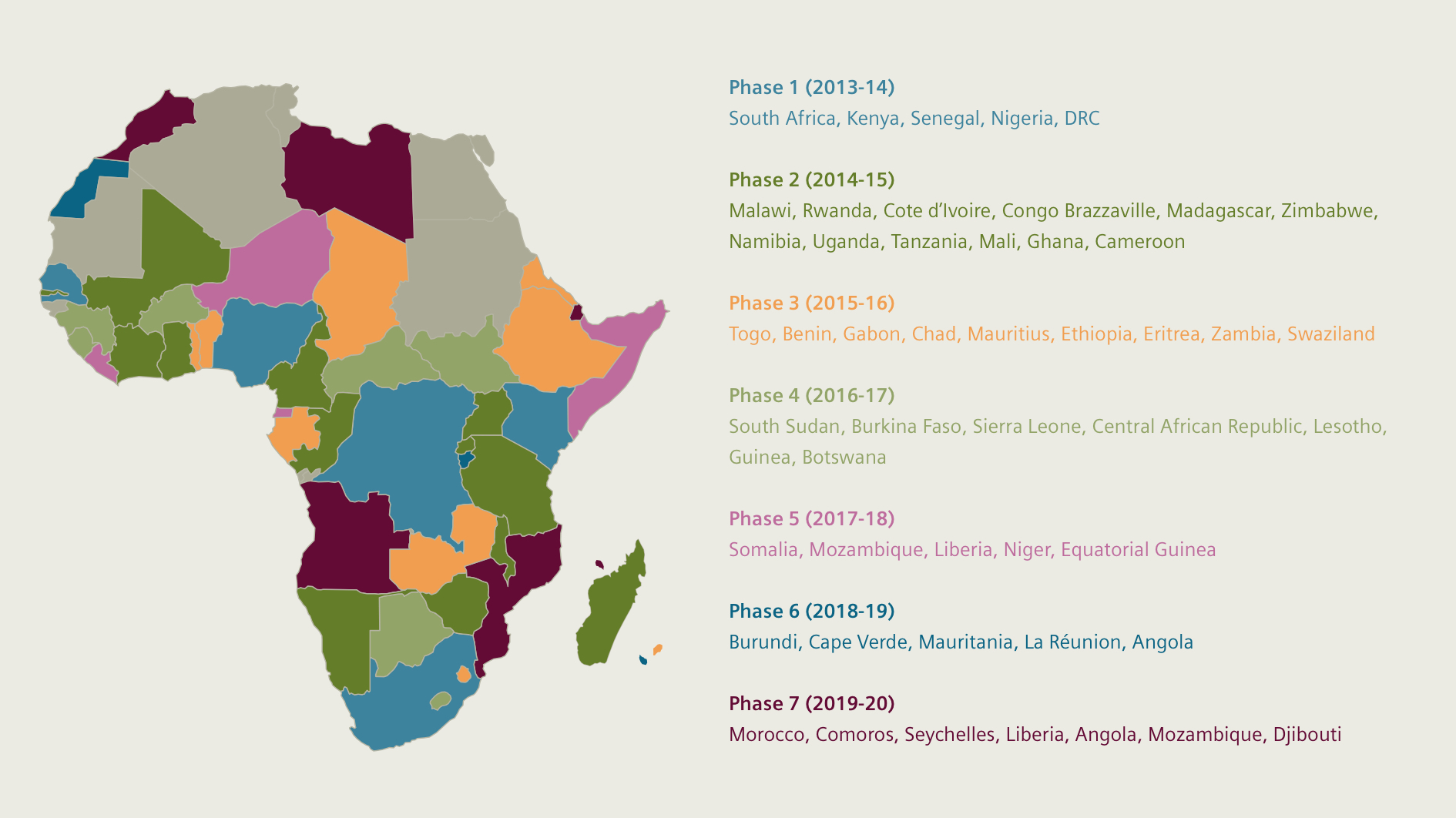 Music In Africa extends beyond the borders of a single country. Instead, it focuses on the creative potential of all 54 African nations collectively with reliable, up-to-date information on music scenes spanning the continent. More than 150 English and French-speaking authors from all over Africa contribute regularly to the free online platform.
For musicians, concert promoters, fans, and journalists
While Music In Africa is designed primarily for African musicians, concert promoters, fans, and journalists, anyone with an interest in African music is welcome to explore the platform. Topics include opportunities in the music sector presented by digitalization as well as the immense societal and political influence of music in many African countries.
Overview of Music In Africa services:
Profiles of more than 34,000 musicians and cultural organizations
More than 3.000 new articles in 2021/22
A music magazine with daily concert news and reviews
Online and offline educational seminars
Personalized newsfeed for registered users
Free music and video streaming
Electronic media kits
Messaging and booking tool
Music In Africa is more than just a platform with information. More importantly, it provides networking and continued education opportunities for musicians. Any musician can create a profile that enables direct contact with fans, concert promoters, and other stakeholders from the music scene. This leads to new collaborations and contracts. Seminars and workshops on subjects ranging from music and culture management to instrument building and repair are also a part of the platform's services. Music In Africa is also taking on an increasing role in concerts and exchange programs.
ACCES Conference: a hub for new ideas
The Music In Africa Conference For Collaborations, Exchange And Showcases (ACCES) is the platform's annual highlight. The conference brings together musicians, producers, organizers, and cultural stakeholders from the entire continent to exchange ideas, discover new talent, and discuss the future of a thriving music sector.
Special projects and workshops for African musicians
The aim of the special projects and workshops is international exchange and capacity building in the African music sector. The "Music In Africa Connects" project was launched in 2017 to connect music professionals across borders. During the 2020/2021 Corona pandemic, the "Music In Africa Live" project supports musicians in producing live concerts for virtual audiences and developing online strategies to market their music. In addition, the workshops on "Instrument Building And Repair" contribute to the "International Aid Fund 2020 for Organizations in Culture and Education" of the German Foreign Office and the Goethe-Institut.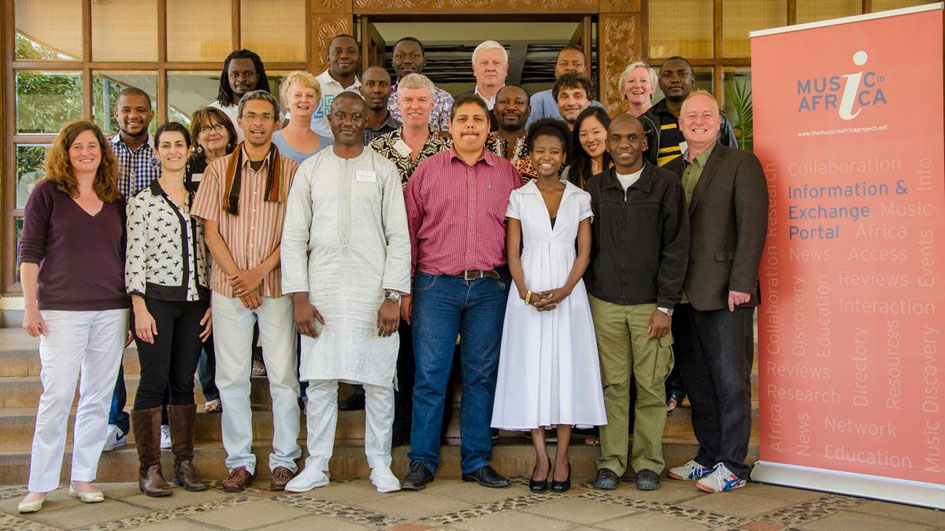 © Ts'eliso Monaheng
Siemens Stiftung and Goethe-Institut created the concept for Music In Africa in 2011 with the help of more than 100 professional musicians, academics, journalists, managers, and educators from Africa and other countries around the world. To ensure longevity and to make it a truly African project, the nonprofit Music In Africa Foundation was established in 2013 in South Africa. Now, a 15-person team with regional offices in Johannesburg, Kinshasa, Dakar, Lagos, and Nairobi are in charge of development and operation of Music In Africa.
Deliberately taking the back seat: Siemens Stiftung's role
Siemens Stiftung's involvement with Music In Africa takes place predominantly in the background. Siemens Stiftung provides the Music In Africa Foundation with financial assistance and expertise for establishing a sustainable organization. Our focus is on employee development, finding authors and other partners, and legal issues. Following intense involvement when the project launched, we have gradually reduced our role over the years and hope to see the platform become fully self-sustaining without our help in the next years.
Nathalie von Siemens writes about how passion for music led to a platform for musicians in Africa and a self-sustaining foundation. She examines where Siemens Stiftung's role ends and where local engagement begins.
2011 marked an important first step with the creation of the Music In Africa Foundation. The Foundation is now in the driver's seat when it comes to expanding the platform and has seen Music In Africa become the most active cultural platform in Africa. Since launch, the portal has demonstrated constant user growth (musicinafrica.net as of June 2019):
260,000 single users/month
34,000 registered artists and institutions
250,000 music titles available for streaming
43,000 newsletter subscribers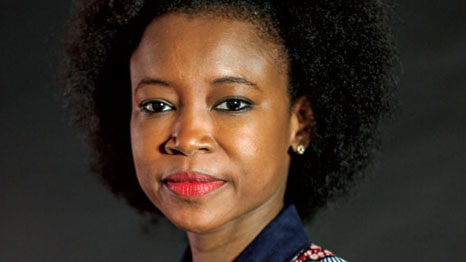 Aïsha Dème, MIAF Chairperson
Working toward self-sufficiency
The Foundation's strategic plan for the next three years focuses on increasing fundraising and diversifying its existing financial base by getting more partners and donors involved. The website contains several advertising and business possibilities for the entire continent. You can find more information on the latest developments in the Music In Africa Foundation annual report.
Music In Africa Connects and Music In Africa Live supporters:
Executive Director Music In Africa Foundation