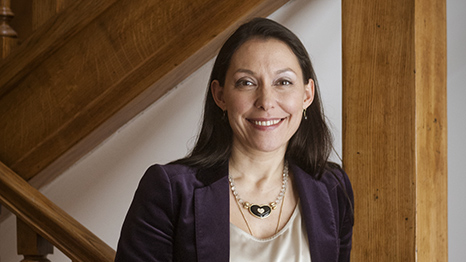 Dr. Nathalie von Siemens, Managing Director and Spokesperson of the Siemens Stiftung (2013-2020)
"How many more will no longer wake, how many more will they take ?" I can't get these lines from the song "Droit de vivre" by 12 West African musicians out of my head. They are using their music to fight against extremism and for peace. Their "weapon" is the music itself. "Often, music generates more resonance than political action," says Adé Bantu, one of the group's singers. Very few African musicians have managed what these 12 men have achieved: a collaboration that transcends borders. While many artists address similar themes, those who attempt to work professionally and with a sense of purpose often encounter limits: a lack of opportunities for collaboration, insufficient critical media coverage, and missing avenues for promoting their music.
Why we launched the "Music In Africa " online portal
It was a combination of enthusiasm and disenchantment that formed the beginnings of "Music In Africa" in 2011: Enthusiasm for the incredible richness of music from Africa, which rouses and inspires while bringing people together; disenchantment that these positive aspects and the potential of African music were underutilized. At a conference in Johannesburg, we joined musicians from all over Africa in debating a structure that could simultaneously represent and strengthen creative individuals in Africa. The result is a music information platform for the entire continent.
Since November 2015, musicinafrica.net offers African artists the ability to network among each other and to access thoroughly-vetted information and education opportunities. The platform contains more than 18,000 profiles on musicians and institutions and more than 600 articles, music news stories, and teaching videos. The ability to dive deep into the musical diversity of the different countries of Africa is fascinating, and it is done in a way that depicts the lifestyle and strength of Africa more than words ever could. "Music In Africa" is our biggest culture project to date.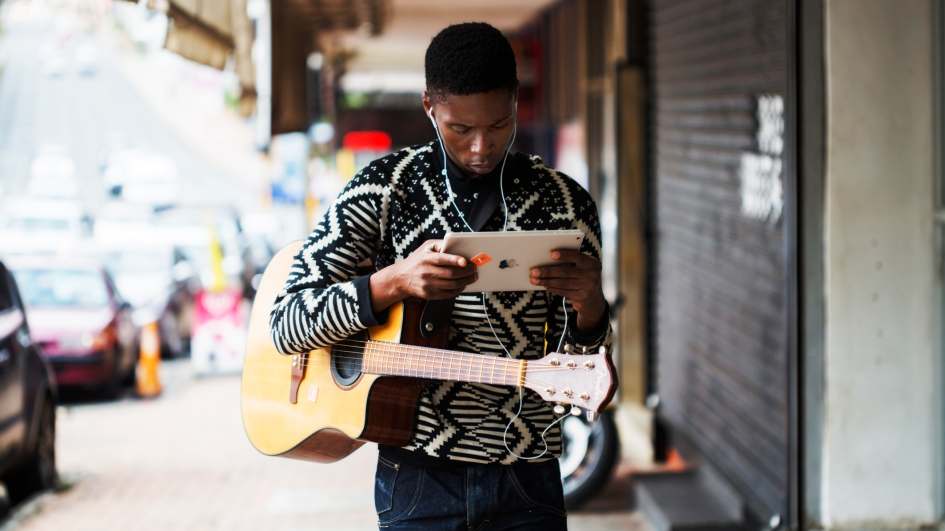 © Music In Africa Foundation
What we've learned so far – and what we're still learning
1. Sharing excitement – a platform embedded in the whole continent
Although the initial idea came from Siemens Stiftung and our cooperation partner Goethe-Institut, "Music In Africa" never would have come together without the motivation and enthusiasm of Africa's musicians. Prominent figures such as Yusuf Mahmoud, director of the Sauti za Busara festival in Zanzibar; Mulatu Astatke, the Ethiopian father of ethno jazz; and the South African pianist Jill Richards have supported the portal from the very beginning. They also are part of the Reference Group, which includes 200 music experts from all over Africa who support and guide the project.
2. Making others strong – establishing the Music In Africa Foundation

It was clear from the beginning that long-term viability for "Music In Africa" could only be achieved through African structures. This led to the nonprofit Music In Africa Foundation, which was established in 2013. We selected South Africa as the home of the pan-African organization because the country provided the necessary legal framework. The beginnings were modest: Edington Hatitye, a musician and culture manager from Zimbabwe, served as the foundation's managing director. Now, there are 14 full-time employees and regional offices in Johannesburg, Kinshasa, Dakar, Lagos and Nairobi, which manage an annual budget of 300,000 euros for Music In Africa's development and operation.
3. Growing networks – opportunities and limitations of digitalization

More than 120 French and English-speaking writers from across Africa regularly contribute content, making knowledge that was once regionally isolated available for everyone. Support from the German Federal Foreign Office means that the internet can be used to reach regions in the midst of conflict. From other projects within our foundation, we know that online networks really come to life when combined with real-world experiences. To achieve this, the Music In Africa Foundation organizes concerts, conferences, and workshops covering subjects such as culture management or instrument building. At these events, the music often lasts until the early hours of the morning – a collaboration of melodies, rhythms, and music among people with different cultural backgrounds.
4. Local leaders keeping the beat – more than just meetings

Organizational structure, employee development, looking for writers and partners, legal issues… our project manager, Jens Cording, and his counterpart from Goethe-Institut Johannesburg, Noemie Njangiru, take it all on. "Local leaders keeping the beat" is the guiding principle, which refers to the need for local stakeholders fully invested in all aspects of the organization. Simply sending money isn't enough. Many challenges go beyond technical or organizational issues. War, violence, and illness often mean that project plans must be set aside in the interest of more urgent matters.
5. Stepping back – working toward self-sufficiency

Today, with its 160,000 monthly users, Music In Africa is the most active cultural platform in Africa. Renowned African institutions have come on board in support of sub-projects. However, the next and likely most difficult step is yet to come: the platform's financial independence. This calls for creative approaches, and a recognition that not every idea will bear fruit immediately. A variety of financing strategies are being tested, ranging from advertising and fundraising to micro-donations and event income. Siemens Stiftung is committed to supporting the platform until 2022, when information on all 54 African counties will be available online. The outlook is bright, but the outcome is open.
Our hopes for the future of Music In Africa
We are grateful for the opportunity to work with the team at the Music In Africa Foundation. Beyond the organizational and financial considerations, my hope is that the power of music to connect – regardless of language and dialect – will have a positive impact on social issues facing the continent.