Thank you for nine years with Siemens Stiftung, Rolf Huber!
On 30 September 2021, Rolf Huber stepped down from his position as Managing Director at Siemens Stiftung. This page contains memories and reflections from Rolf Huber's colleagues on the Board of Directors, the Siemens Stiftung team, and countless partners that span his time at the foundation from October 2012 to September 2021. Please accept our heartfelt thanks for our time together and we wish you a happy retirement!
Together with his colleagues in the management team, Dr. Nathalie von Siemens and Georg Bernwieser, and later, Dr. Nina Smidt and Klaus Grünfelder, Rolf Huber managed and advanced the action-oriented goals of the foundation. His work focused on development cooperation and communications.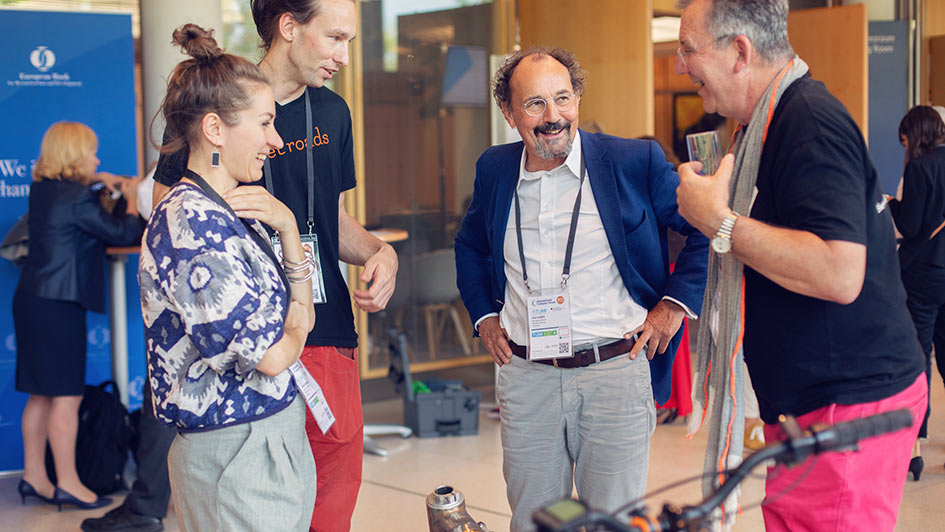 © Siemens Stiftung, Photographer: Robert Bergemann
»During his time as Managing Director at Siemens Stiftung, Rolf Huber was essential in turning what was initially an emerging foundation into a well-recognized organization.
Whether it was through the strategic expansion of a wide-reaching network of social entrepreneurs creating global change with their technology solutions, establishing an independent and locally operating social enterprise in Africa, or in cooperation with renowned organizations in international development collaboration, he and his team profoundly increased the foundation's impact in his working areas. His actions were driven by the belief that entrepreneurship and suitable technology – paired with support for local operation and ownership – were essential to sustainable development.
As a wholehearted advocate for sustainable e-mobility solutions, Rolf Huber promoted innovations in Africa and brought partners together. He held people and their individual competencies and strengths in high regard, both in the context of projects and in daily collaboration with his colleagues. His open, approachable, and relatable way of communicating was valued by his team and all the partners he worked with.
On behalf of the Board of Trustees, I would like to give Mr. Huber our heartfelt thanks for his service to the foundation and wish him all the best for the future.«
Berthold Huber, President of the Board of Trustees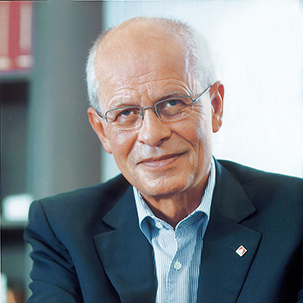 A collection of important issues and highlights from Rolf Huber's nine years at Siemens Stiftung, with messages and praise from many of the collaborators along the way.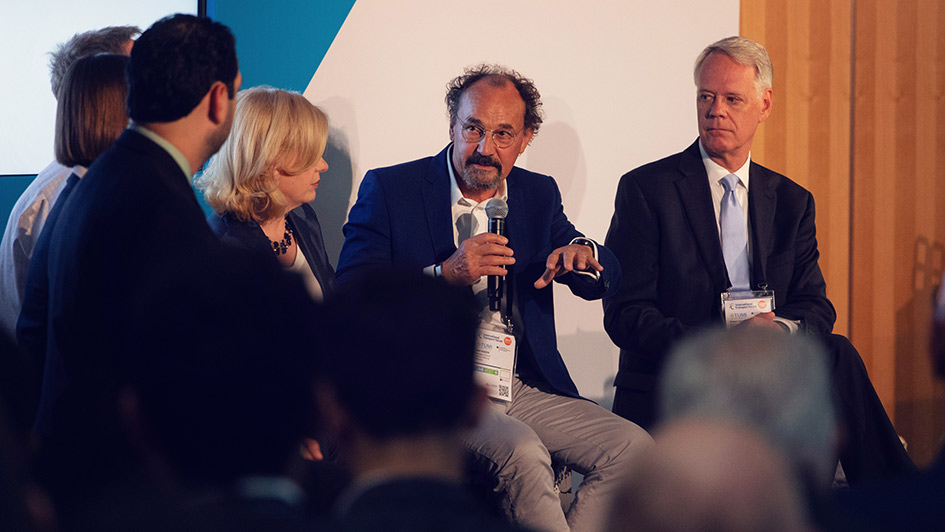 © Siemens Stiftung, Photographer: Robert Bergemann
A global ecosystem for social entrepreneurs
Rolf Huber believed that suitable technologies paired with entrepreneurship could bring about sustainable development. The empowering people. Network is a broad collection of social entrepreneurs who work toward reducing existential deficits in basic services and strengthening independent societal structures in developing regions. The network focuses on mutual learning, opportunities for continuing education, and financing possibilities. Many additional initiatives – such as the Africa Seed Program establishing innovation and entrepreneurship centers in Africa, or Entrepreneurship Training in East Africa – are part of the network's activities.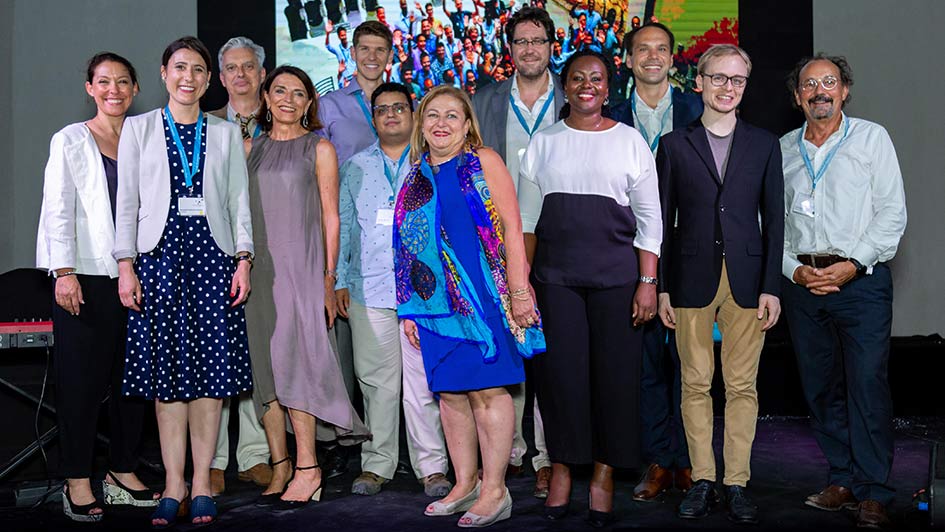 © Siemens Stiftung
»Thank you so much Rolf for your passion for social entrepreneurs and the impact that they can make. In Cairo, I was impacted with the way you freely engaged with key participants and entrepreneurs in getting to understand first-hand from them what their experiences are and what they would want to see change for them to be successful. You have shaped the conversation on how corporates can interact on a relatable level with entrepreneurs and key players in this sector. We will continue with the work you have started to create an ecosystem in which social entrepreneurs flourish and focus on their mission to maximise social impact creation. Wishing you all the best in your next endeavours.«
Patricia Jumi, Managing Director and Co-founder of Growth Africa
Patricia Jumi was a member of the jury at the empowering people. Award 2019.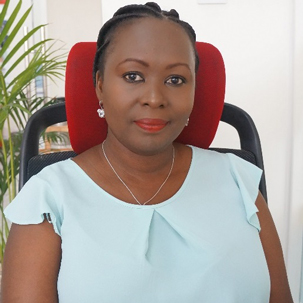 »Rolf, thank you for all that you have made possible for social enterprises around the world like BEMPU. The early stage support you enabled through various Siemens Stiftung programs was catalytic in helping us reach 40,000 of the world's smallest and poorest babies with our TempWatch temperature monitoring bracelet. I wish you all the best for the future.« 
Ratul Narain, Founder BEMPU Health
Ratul Narain won the empowering people. Award in 2016 and is part of the empowering people. Network.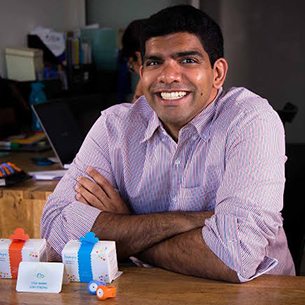 »Leaders like Rolf enable the evolution of the social sector through patient investment, retrospective strategy, and unwavering trust of their teams. My impression of him is embodied in the incredible team that he has assembled and lead since we started the cooperation between Siemens Stiftung and Engineering for Change in 2015. Over that past six years, we've been working closely to advance social enterprises applying technology for sustainable development. While silos continue to plague the social sector, we've kept the lines of communication open and have collaborated constructively, across oceans, time zones, and pandemic-associated restrictions. I'm deeply grateful to Rolf for having the long-term vision to recognize that we could achieve greater impact together. Thank you, Rolf for being an incredible champion for us all!« 
Iana Aranda, President of Engineering For Change (E4C)
Iana Aranda was a juror for the empowering people. Award 2019. E4C has brought about many learning and development opportunities for social enterprises.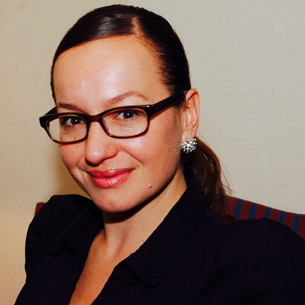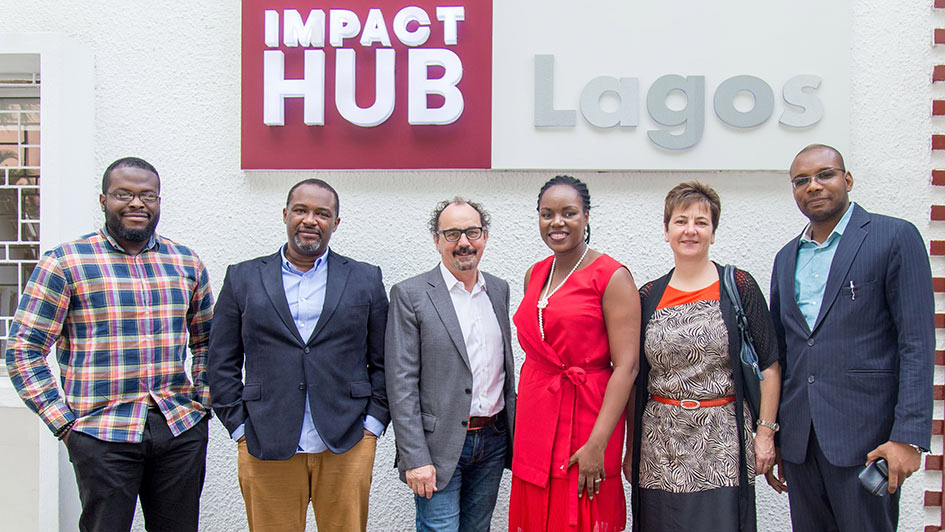 © Siemens Stiftung, Photographer: Fotolighthouse Studios
»Throughout the last eight years of our collaboration with Rolf, I've been grateful for his open mind and trust. His support was essential in the early days of our journey across Africa. Impact Hub's community has grown from a hundred members in Johannesburg to thousands of social entrepreneurs in 12 African countries. Each time we met and shared stories of the entrepreneurs, Rolf's eyes would light up. His passion for what human creativity and a pair of skilled hands can achieve was always contagious and inspiring. Thank you, Rolf, for your trust and kindness!«
Petr Skvaril, Global Partnerships Director Impact Hub
Together with the Impact Hub Network, co-working spaces for start-ups were created in African countries.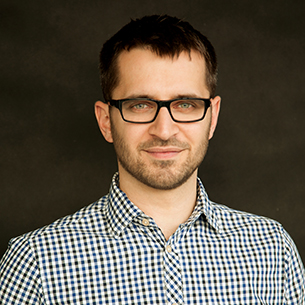 In search of the perfect mix of entrepreneurship, technology, and local leadership
How can development projects achieve long-term impact without donor funding? Rolf Huber and his team supported an approach that combined innovative technology with an entrepreneurial model. Today, 20 Safe Water Enterprises supply communities in East Africa with clean drinking water. Establishing the Kenyan social enterprise WeTu, which provides innovative drinking water, energy, and mobility solutions along Lake Victoria, showcased the progress made by the water and energy We!Hubs that more deeply embedded the foundation's work on a local level. Working with the German Federal Ministry for Economic Cooperation and Development (BMZ) and Hanns R. Neumann Stiftung led to the TeamUp program, which provides young people in East Africa with prospects for the future.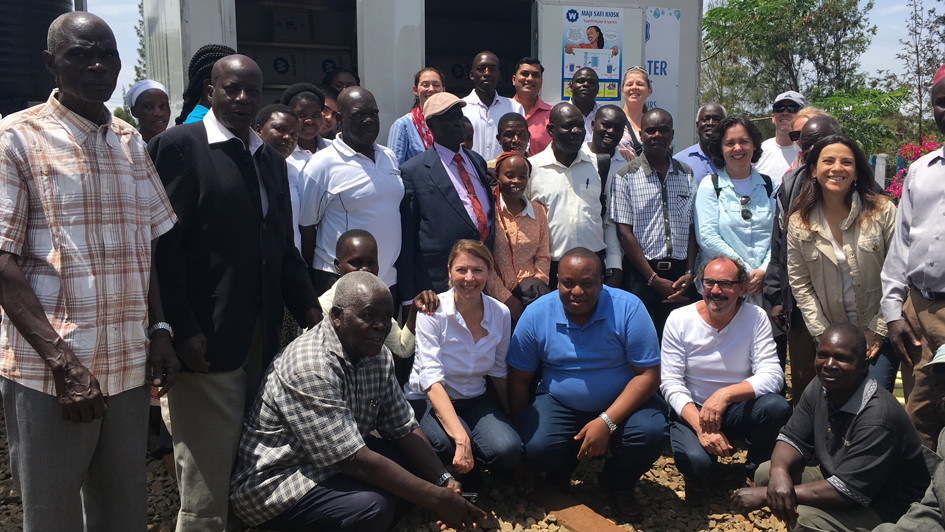 © Siemens Stiftung
»Rolf Huber has been a true inspiration to us as a passionate and down-to-earth Managing Director, with enormous enthusiasm for Africa and its people. As a hands-on leader, he gets involved on the ground where things are happening. Interacting with him, you realize he truly believes in empowering people to build sustainable and functioning communities. Discussing new ideas, methods, and possible solutions, he encouraged us to take responsibility and lead in implementing solutions. After seven years of cooperation, we will miss his leadership and friendship and wish him the best in his future endeavors. Rolf Huber will always be welcome to Kenya.«
Paul Njuguna, Safe Water Enterprise Consultancy Team Kenya
Paul Njuguna leads the Siemens Stiftung Safe Water Enterprises in Kenya together with Dr. Stephen Njuguna, Imran Jalakhan, and Ben Otieno Olemo.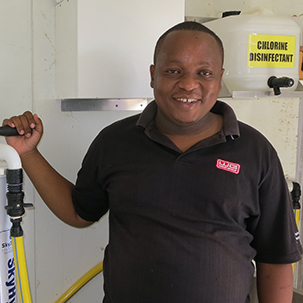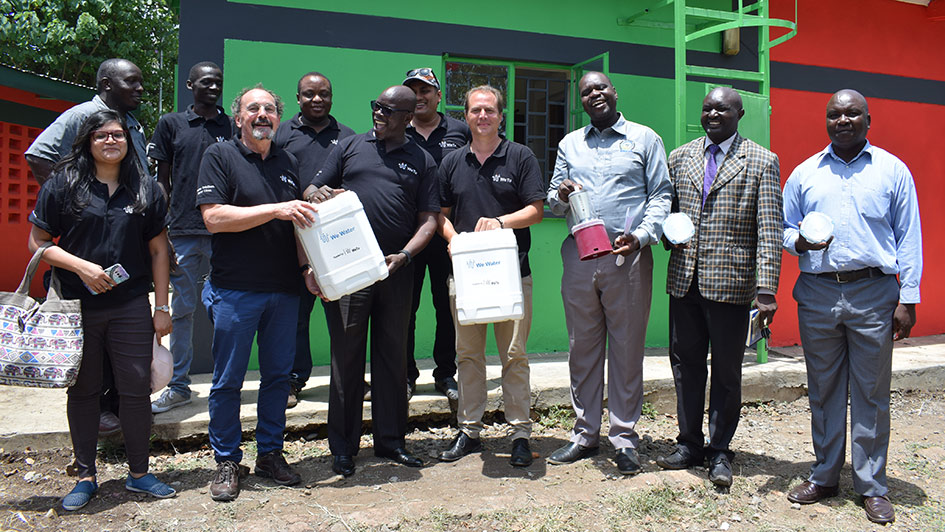 © WeTu, Photographer: Dan Odera
»I met Rolf in Mbita about 10 years ago when the WE!Hub project was starting. The ease with which he could mingle with fishermen and other community members listening to their stories would leave everyone wondering if he was indeed a 'big boss.' Every time he came to Mbita he would pull me aside and really try to understand the challenges we were facing and the best way to handle them. He was really interested in how we are positively impacting the livelihood of the fishing communities. I personally would say we are here with WeTu mainly because of his commitment to the project, where other people would have given up. I wish Rolf all the best going forward. The advice and motivation he gave us over the years will always remain and help us going forward as a team.«
Stephen Ouma Agola, Operations Manager WeTu
Stephen Ouma Agola is part of the WeTu team in Kenya, which numbers nearly 40 people. Prior to his role at WeTu, he was part of Siemens Stiftung's We!Hub project.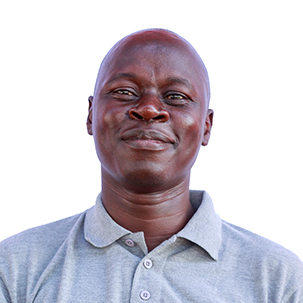 A firm believer in sustainable e-mobility solutions
Rolf Huber was a dedicated advocate of sustainable e-mobility solutions. During his time as Managing Director, he advanced the development of innovative technological solutions and sustainable business models in e-mobility through partnerships with social enterprises and startups in addition to collaboration with local authorities and international organizations. The online reader "E-Mobility Solutions for Rural Sub-Saharan Africa" and the discussion forum "Spotlight on E-Mobility" represented two crucial formats for knowledge exchange. The "E-Mobility Innovation Call 2021" recognized businesses with innovative e-mobility solutions and approaches to the circular economy.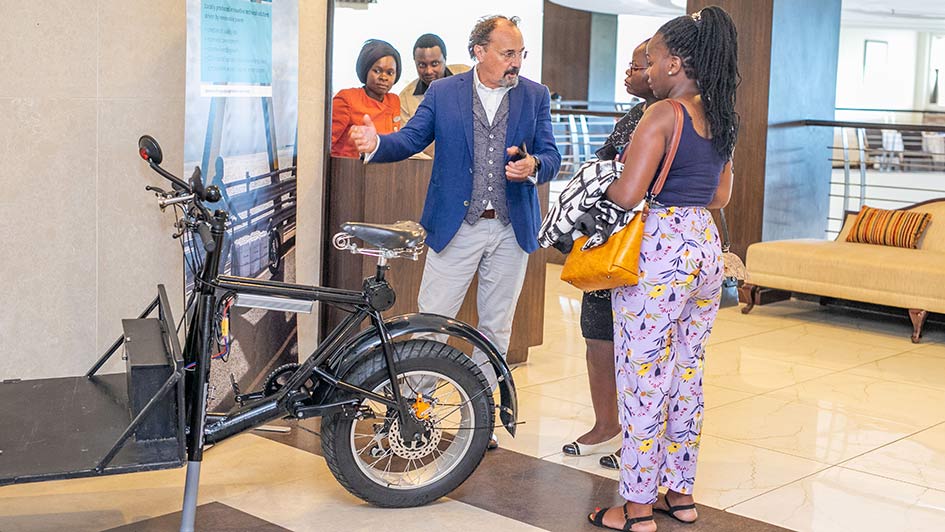 © Siemens Stiftung
»…what we do at anywhere.berlin, Rolf understood in a flash. Sure, he had doubts and expressed them, but he knew we were exploring a sea change for African logistics, and even when the going got rough, he was an anchor for us, rock solid. We are so grateful for this steadfast grip on the Africa that transcends the remnants of colonialism, of fossil burning, of patriarchy, of extinctionism and leads bravely forward into the global village of sustainable values. He showed us the way. Brilliant man.«
Oliver Higson, Founder of anywhere.berlin
A collaboration with anywhere.berlin led to off-road e-cargo bikes for rural areas in Africa.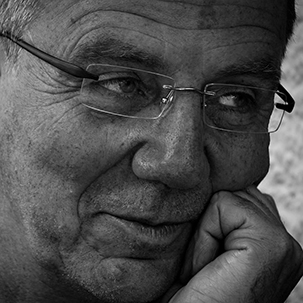 »I met Rolf in Kisumu, Kenya 2019. I had flown from Nairobi for us to explore options for Siemens Stiftung and UNEP to collaborate on electric mobility. Rolf and I hit it off right away! For someone steeped in sustainable development, he is refreshingly relatable. I will never forget his hilarious anecdotes of essentially what was his very own African 'Motorcycle Diaries.' Rolf does not just do projects; he is all about connecting with people! I was very honored when Siemens Stiftung asked me to be on the jury for the e-Mobility Innovation Awards along with Rolf. What a thrill that was, we were blown away with what countless amazing enterprises were doing all over Africa! Through this, I got to see first-hand how deeply Rolf believes that the challenges we face as a planet have a more realistic chance of being solved by supporting robust and sustainable entrepreneurship than by relying on altruism alone.«
David Rubia, Programme Manager United Nations Environment Programme
David Rubia is a juror for the E-Mobility Innovation Call. Siemens Stiftung and UNEP signed a Memorandum of Understanding on funding e-mobility.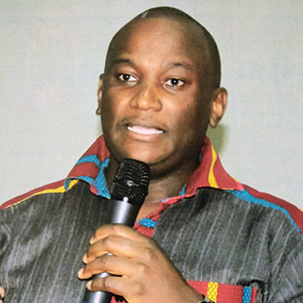 Creating synergy: Global Alliance of Siemens Foundations
In his role as Managing Director, Rolf Huber was also involved in the collaborative activities of the Global Alliance of Siemens Foundations. Important and impactful projects in the education working area were created through engagement with Siemens Foundation partners in Latin America.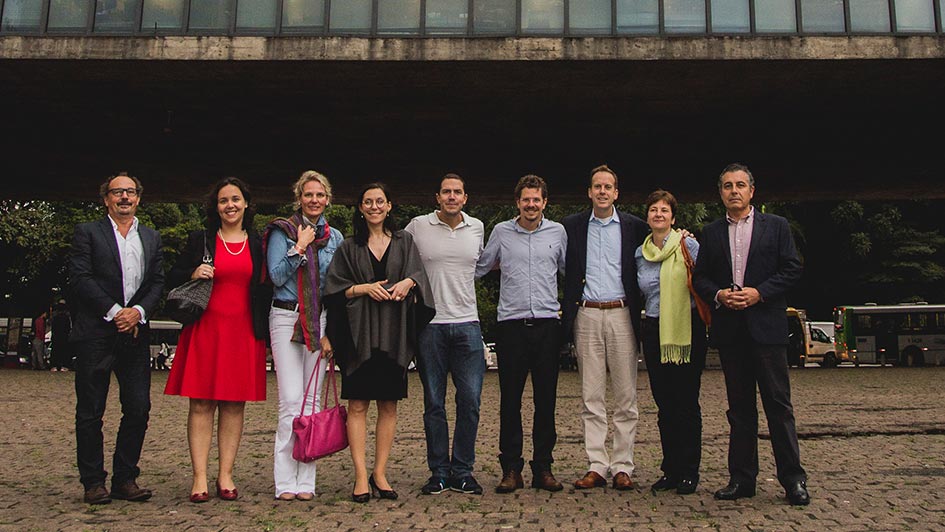 © Siemens Fundacao Brasil, Photographer: Barbara Bombachini
»Dear Rolf, Congratulations on all you have accomplished for our world! We are grateful. The writer Marge Piercy has always captured the joy of our work, and our working together, best for me:
To Be of Use
…I want to be with people who submerge
in the task, who go into the fields to harvest
and work in a row and pass the bags along,
who are not parlor generals and field deserters
but move in a common rhythm
when the food must come in or the fire be put out.
The work of the world is common as mud.
Botched, it smears the hands, crumbles to dust.
But the thing worth doing well done
has a shape that satisfies, clean and evident.
Greek amphoras for wine or oil,
Hopi vases that held corn, are put in museums
but you know they were made to be used.
The pitcher cries for water to carry
and a person for work that is real.
It has been a joy to "submerge in the task" with you.«
David Etzwiler, Chief Executive Officer of Siemens Foundation USA
Siemens Foundation USA is part of the Global Alliance of Siemens Foundations.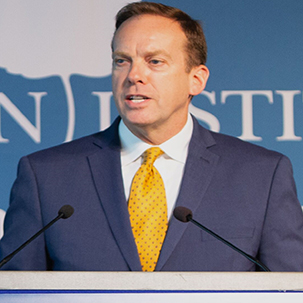 Dear Rolf, thank you so much for the time we had together, the projects we worked on, and your open, approachable, and personal style of communication and leadership!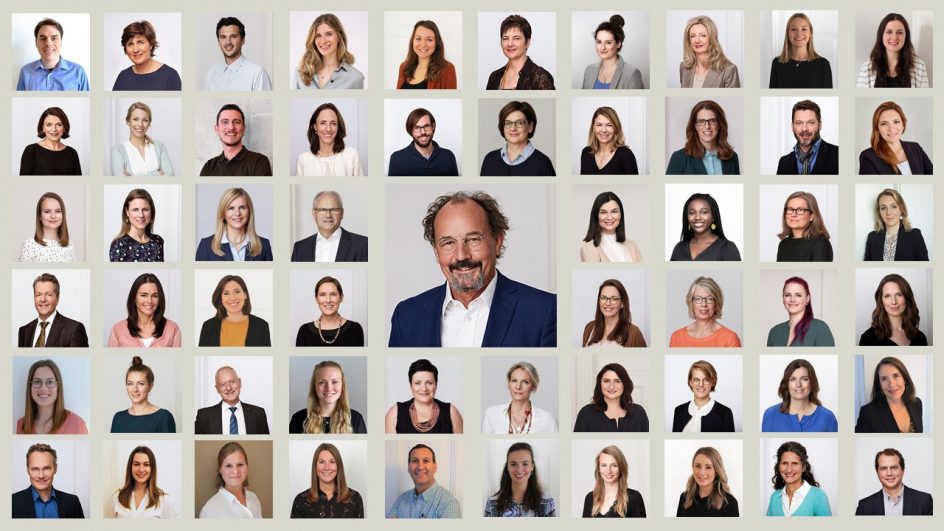 »As Managing Director, Rolf worked with a motivated team at Siemens Stiftung and strong partners from all over the world in the pursuit of sustainable development. The fact that we work with over 60 social enterprises in more than 70 countries worldwide demonstrates the potential of on-the-ground efforts led by local stakeholders – if we do our part by taking a hands-on approach, if we mobilize financing, and serve as a reliable partner. Rolf, we would like to thank you for your strategic vision, your passion for your work, and the inspiring accomplishments we achieved together.«
Dr. Nina Smidt, Managing Director and Spokesperson of the Board of Directors at Siemens Stiftung

»During your time as Managing Director, the tireless efforts of you and your team put into projects and new ideas contributed to sustainable development of society in the Global South. Your openness when working with partners and your colleagues will impact the work of the foundation for a long time to come.«
Klaus Grünfelder, Managing Director at Siemens Stiftung

»Dear Rolf, your answer to the question of "where" has always been Africa. Together with partners and business from African communities, you and your team worked on innovations, both local and interregional. For you, Africa is a continent of talent and opportunity. Thank you for your tireless efforts in spreading that belief, because when it comes to Africa, the answer to the question of "when" has been clear for some time: right now. As former Managing Director at Siemens Stiftung, I know to appreciate your unconventional and goal-oriented approach to collaboration. Thank you for the work you've done in all your roles, which was always aimed at creating impact.«
Dr. Nathalie von Siemens, Vice President of the Board of Trustees and former Siemens Stiftung Managing Director and Spokesperson (2013-2020)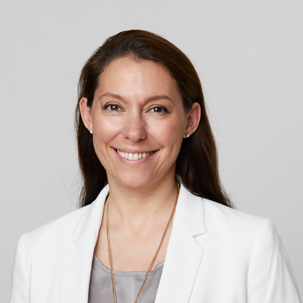 Dr. Nina Smidt, since March 2020 Managing Director and Board Spokesperson at Siemens Stiftung, will assume all operative management duties for the working areas – culture, education, and development cooperation – in addition to the communications department.
Klaus Grünfelder, who has served as the foundation's Chief Financial Officer on a pro bono basis since 2018, will assume a full-time position as Siemens Stiftung's Managing Director in charge of asset management, human resources and finance.