Better education opportunities around the globe with STEM – insights into our international education work
Around the world, there are many people working toward strengthening STEM education. In NGOs, businesses, foundations, or institutions involved in issues such as sustainable development, health, and climate protection, they are fully engaged in the active pursuit of better STEM education. We've gathered perspectives from inspiring people who work with us around the world: what moves and motivates them, how they came to be involved in STEM education in their countries, and what we can learn from them.
Inspiring people from three continents
In our work together with educators, students, and their communities, our goal is to learn and teach how we can use STEM (science, technology, engineering and mathematics) to find sustainable solutions for current and future problems. Our approach is based on classroom lessons that evoke curiosity and encourage personal development in an ever-changing world. Our efforts include close collaboration with local partners, active engagement in STEM forums and education networks, the creation of Open Educational Resources, and calls to action for experimentation and research.
Our international education program Experimento has so far been implemented in 13 countries: Argentina, Bolivia, Brazil, Chile, Ecuador, Colombia, Mexico, Peru, Ghana, Nigeria, Kenya, South Africa, and Germany. In addition, our networks and education portals are available to people on three continents, a success that could only have been achieved together with our local partners.
Join us on a journey through Latin America, Africa, and Germany to get to know a few of our partners.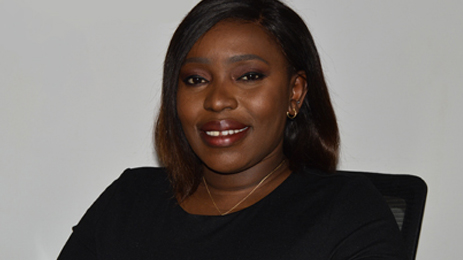 Nyokabi Njuguna has partnered with Siemens Stiftung since 2014. Her NGO, Impacting Youth Trust joins Siemens Stiftung in providing training courses for STEM educators. As part of the East African Science and Technology Commission's round table, she developed standards for science lessons in East Africa.
"I always love the first day teachers come to our STEM training.  Some of them have the attitude:  "I have been working in this profession for 20 years, I know everything about STEM." Their first training is a bit of a culture shock: we simulate classroom situations, and the teacher becomes the learner. That makes them more empathetic to what their students experience. On the second day of training, they say: 'Maybe I do need this…' On the last day, they do not want to leave. Later, the teachers tell us: "The kids love science now, they do not want any other lessons anymore." The projects their students come up with are mindboggling. Some built radios from recycled materials, that is just amazing.
Education is not only about going to class, but also about growing as a person. STEM education is a pathway of development for a continent like Africa, a pathway to create jobs. Our local work and Siemens Stiftung's partnership is like having the right key that fits into a lock.
I had the vision and the dream for as many children as possible to enjoy and benefit from quality STEM education. Siemens Stiftung made it possible for me to take the children on a journey: the foundation came with the international educational program Experimento and allowed me to adapt it to the curricular content, processes, and needs of teachers in Kenya while addressing regional problems.
When our partnership started, we were training 10 schools a year and had three trainers. Today we work with ten trainers and three multipliers – with them we reach more than 90 schools. We are now accredited by the Teachers' Service Commission, which employs teachers in Kenya, as a key STEM education partner. The Kenyan ministry of education is a big supporter of the Experimento program and nominated us to represent the private sector and civic society in EASTECO (East African Science and Technology Commission) to share our expertise and experience within the region. Additionally, two of our multipliers were part of the team that developed standards in STEM for the new competency-based curriculum, which borrowed some of the concepts from the Experimento program.
I see Siemens Stiftung as an 'experience partner.' Our principles align quite closely. The support and space to evolve and learn from Siemens Stiftung has made it possible for me to continuously challenge myself to do better for Kenyan children. That includes developing a STEM monitoring and evaluation framework for Africa and introducing it to national and international stakeholders involved. Today we can do something that I, when I was a young African girl, always dreamt of: establish a holistic education for young people."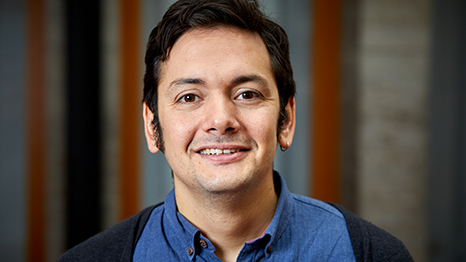 Martín Bascopé heads the "sustainable development education" department at the Center for Local Development (CEDEL) at Pontificia Universidad Católica (PUC) in Villarrica, Chile. He's worked with Siemens Stiftung since 2011 on regional adaptation of Experimento and additional initiatives in Latin America.
"The Mapuche people are the largest indigenous population in Chile. In the Araucanìa region, 23 percent of the population is Mapuche, the largest proportion of any region in Chile. Mapuche culture is deeply embedded in everyday life. When we started using Siemens Stiftung's education program Experimento in 2013, our challenge from the very beginning was this: How can we go beyond introducing biological diversity into Experimento and also include cultural diversity?
Our research showed us that aspects of crafts and tools, health and human beings, ecosystems and world views, food and culinary processes can all be linked to scientific topics. We began by posing a question at the local level: what challenges are there at your school? Students and teachers were in charge of conducting interviews with elders in their area, collecting and processing information, and then making a showcase presentation of their findings.
One school project focuses on regenerating native forests in the area surrounding the school. It involves working with the community, making field trips, and building a greenhouse. The techniques for tree reproduction include a lot of local knowledge on the care of trees, the seasons, and the soil. The project invited grandparents and local representatives of the community to contribute to solving these challenges.
Another group of first-graders interviewed local medicinal woman in the Mapuche community. The youngsters went to local farms to learn about herbs and then performed chemical processes to extract the essential oils and make ointments from them. The teachers helped the children organize the delivery of this medicine kit to a local village clinic in the mountains. Symbolic gestures like that build community. They also give a lot of energy and courage to teachers to do it again: not only do they raise awareness of sustainability, but they also encourage the children to act.
In addition to providing educational value, our projects are reinforcing local social character. We have created bridges between people who have never talked before. We have opened the schools to traditional medicinal women, to local farmers, and to grandparents.  We have included the Mapuche culture into the official curriculum, and it now plays a new role in the communities. Two teachers told me: 'We never expected that our role as teachers would have a real impact in the local community.'
Siemens Stiftung has been very respectful and trustful of our decisions and capabilities. At the same, they push us to be courageous and try new things. We created the website eputrokinkimun.org with educational and fun activities that include Mapuche knowledge in a game format, like a board game. The scenarios address observable natural cycles: phases of the sun and moon, the seasons, and an adaptation of an ancient indigenous game called 'komikan.' We want to increase the willingness to explore the region's natural and cultural environment.
The results of our collaboration have been great: together we have created a national network of more than 200 schools and teachers. Our projects are now partially funded by the ministry of science, complementing the input of Siemens Stiftung. The foundation has also provided us with the opportunity to collaborate with other partners in Latin America with their STEM network, RED STEM Latinoamérica."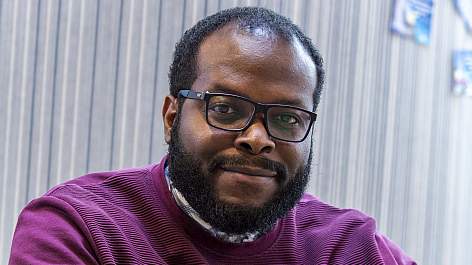 Tonye Atiegoba is co-founder and technical director of the NGO Empowering Africans through Education Initiative, which seeks to strengthen STEM education in Nigeria through networks and teacher training. He's worked with Siemens Stiftung since 2016 on Experimento seminars for STEM educators.
"They say philanthropy comes from people with a lot of money, but this was never the case for us. Starting from the time we were in university, we wanted to do more for people that most likely could not help themselves. We offered programming classes at government-run schools for schoolchildren from low-income families. In Nigeria, the difference in the quality of education between public and private schools is large. We are hoping to close this gap with STEM knowledge.
In 2016, we began working with Siemens Stiftung by assessing and adapting Experimento for the Nigerian education context. We received the first Experimento kits from Germany, but our long-term plan was to source them locally. One of our popular experiments demonstrates to students how breathing works, simulating a diaphragm that expands and contracts. In the original kit, the diaphragm is represented by a zip-close bag. But no one – not the teachers, not the students – was familiar with a zip-close bag. One of our goals is intuition-based innovation, and for the students to follow their intuition, we need to use things that are like what they see around them. Zip-close bags can only be found in middle class homes, so we substituted regular nylon bags. We feedbacked this to our partners at Siemens Stiftung and discussed similar details with other African partners who use Experimento in Kenya, Ghana, and South Africa.
In our training we often see how the experiments open the minds of teachers. They have the theoretical knowledge, but they have never had the opportunity to see the real-world application. Experimento guides them through it. Suddenly they understand how a parallel circuit works when you turn on the lights in your house. The teachers really come to life during the group projects. Later, you see the same reaction from their students when they implement the lessons. We mostly work with schools that have a minimum capacity of 60 students per class. Part of Experimento is therefore also training teachers on how to manage many students and ensure that every student has the opportunity to perform the experiment.
We created a knowledge exchange for science teachers on a social network that works similarly to Facebook. On the app, they can post experiments, photos, and videos. They can also comment on experiences of other teachers and ask questions, allowing them to solve problems together and learn from each other. For us, we gain insights into how Experimento is used from 86 teachers. At the moment, we are working to incorporate Experimento as part of standard education in all Nigerian states. In addition, we would like to see Experimento added to the curriculum for a new certification that would increase the digital literacy of teachers and students. All these new developments and discussions draw significantly on our interactions with Siemens Stiftung.
We are proud to be a partner of Siemens Stiftung. On a professional level, it sets the standard for what a partnership with an organization should be. The partnership goes beyond funding – it is a constant interaction about what we are trying to achieve together globally. Personally speaking, working with them feels like working with family. Initially, teacher trainings were conducted once a year, but now we have monthly meet-ups. The number of teachers we reach grows each year. More and more students in Nigeria will be able to compete on an international scale like their counterparts who go to more expensive private schools. As more of them decide to become doctors, technicians, or scientists, they turn into productive and prosperous members of their communities while contributing to a more productive and prosperous society."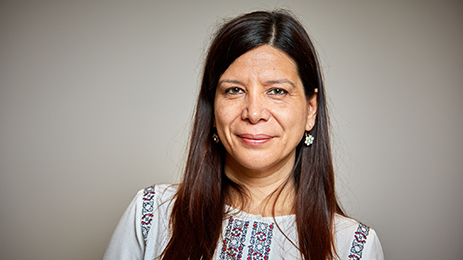 Claudia Robles has worked with Siemens Stiftung since 2014. As a coordinator and head of the technical team at the Mexican NGO, INNOVEC, she develops digital and analog teaching and learning content on STEM, climate change, health, and sustainable development.
"In Mexico, INNOVEC's partnership with Siemens Stiftung has had a big impact: education programs are being implemented in schools that support STEM education for children and adolescents. Education resources for STEM education ranging from modules and didactic sequences to videos and support for students and teachers, or even online courses have been created. These modules, programs, and education materials are already being used in classroom lessons in Mexico.
What began with the implementation of the Experimento program in Mexico has since grown to include collaborations outside of Mexico with other Latin American countries. Red STEM Latinoamérica, a network created by Siemens Stiftung, opened avenues for collaboration and sharing experiences, programs, and education resources.
The network's working groups and the STEM Education for Innovation education initiative intensified this work: This year saw the start of projects with a more regional focus that include many Latin American countries. One example is an education program on climate change with the Universidad de Chile; another is Siemens Stiftung's "Solid Edge" program in Argentina.
During the COVID-19 pandemic, the alliance with Siemens Stiftung has been especially important – when it all started, we weren't prepared to conduct distance learning. The foundation's vision with the education initiative STEM Education for Innovation helped us develop education materials and implement webinars and virtual workshops on teacher training. This supported INNOVEC in creating new ways of reaching teachers and schools.
In working closely with Siemens Stiftung, INNOVEC created the 'Center for Open Education Resources' (abbreviated as CREA in Spanish), an online platform for open and freely-licensed education materials. Creating CREA required support and input from institutions that are part of Red STEM Latinoamérica in addition to allied institutions such as the Smithsonian Science Education Center in the US, the Office for Climate Change Education in France, Technische Universität Munich, and others. We organized a series of webinars in support of CREA in Mexico, and in June, we held one in Peru and another in Uruguay. Many educators have taken part in these events.
Centro Recursos Educativos Abiertos (CREA) collects a range of didactic materials for STEM lessons from all partner organizations in Red STEM Latinoamérica.
With support from Siemens Stiftung, a STEM territory was created in Mexico state that oversees two forums: these involve partners from Red STEM Latinoamérica in addition to teachers, education authorities, and representatives from corporations, economic alliances, NGOs, and companies. Two additional STEM territories are being created in the Mexican states of Zacatecas and Tamaulipas.
Certification like the one we support with help from Siemens Stiftung in Mexico encourages personal development of people who act conscientiously within a society and regarding the environment. These developments are reflected in greater wellbeing and a more even distribution of prosperity, helping people achieve better personal and social outcomes."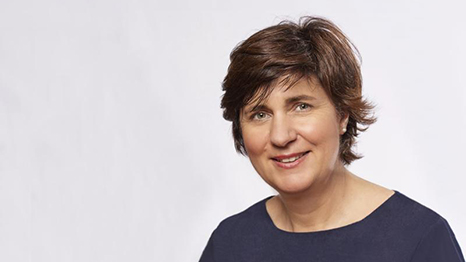 Barbara Filtzinger is head of the education working area at Siemens Stiftung in Munich. In more than ten years of international education work, she's learned one thing: The challenges for teachers are similar all over the world. STEM can be their common language – and solve societal problems at the same time.
"At Siemens Stiftung, our goal is to support our partners when it is necessary, but at the same time, give them as much freedom as possible. After all, they are the experts. They know the people, institutions, subject matter, political and societal realities, and demands and intricacies of the education system in their country. They help us understand how and in what way we can bring quality STEM education to their countries, cities, and villages.
I love the moment when our partners in Africa and Latin America reach out and say: 'I've got an idea for Experimento…' The things we work on together in our close exchanges and collaboration – the contextual and tangible adaptation of Experimento that blur the lines between that program and local efforts – is a learning process for Siemens Stiftung each and every time.
It gets really interesting when our partners interact and share with each other. Experiences from different continents turn into an intense effort of learning and optimization from each other and with each other. For example, the experiences of our partners in Nigeria shape concepts and content in Germany or even Peru. People share materials and methods, such as the best way to allow as many students as possible to conduct experiments themselves. When a crisis like the COVID-19 pandemic emerges, international networks that we established make is possible to create faster and better solutions to problems in several countries at the same time.
In more than ten years, there's one lesson we've come back to again and again: All over the world, children are the same in their curiosity and desire to explore unknown phenomena. Challenges facing teachers are also similar in all parts of the world. STEM can be their common language because science and technology are universal: electrical circuits work the same way in Munich as they do in Santiago de Chile. Climate change impacts the Mapuche people in Chile's Araucanìa region the same way it impacts schoolchildren in Nairobi, Kenya. Recycling and sustainability are concepts that call for a more conscientious interaction with the environment, anywhere and everywhere. The challenges facing our societies are a combination of local and yet global problems. With context oriented STEM education, we can address them together."
Here you can find an overview of all our international education projects:
Even more background reports and interviews from the field of education:
You might also be interested in
Turning kids into classroom explorers
Climate change education for sustainable development
Skills that learners need for the future
Responsible teaching and learning
Exploiting the educational opportunities of digitization