Shaping the future of education
Insights into UNESCO Digital Learning Week 2023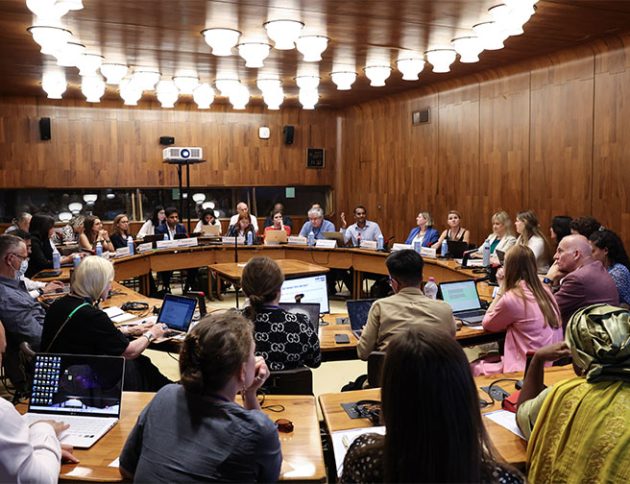 From September 6 to 8, 2023, UNESCO Digital Learning Week (DLW) provided a platform for lively discussions and a vibrant exchange of ideas on the future of digital education. Under the motto "Steering technology for education", the DLW brought together over 1,000 participants from 45 countries to discuss the transformative power of digital platforms and generative artificial intelligence (AI) in the context of education. Siemens Stiftung representatives attended the event – here are a few of the insights we gained.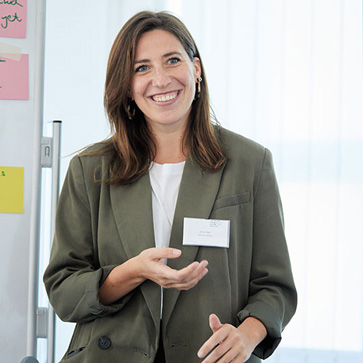 Anna Vater is the Project manager of the portal CREA (Centro de Recursos Educativos Abiertos), which contains around 1,800 Spanish-language open educational resources (OER) for STEM teaching. At the UNESCO Digital Learning Week, she presented the portal and our regional OER approach in the session "Digital platforms to support teachers and pedagogical innovation".
Open Educational Resources promote diversity and inclusion
Digital resources and AI are set to revolutionize education around the world – that much is indisputable. However, looking at the data presented during the event, it is clear that many questions remain unanswered. For example, the majority of AI companies are centered in just two countries worldwide, while AI models have only been developed in 10 of the world's 7,000 languages. Furthermore, 90% of all online educational content is produced in the Global North, of which 80% is available exclusively in English. Given these alarming figures, how can we ensure that digital resources and AI models reflect the cultural and linguistic diversity of the global community without biases?
Open Educational Resources (OER) have a decisive role to play in this. Not only are OER flexible, they also invite teachers and learners to jointly improve and adapt them. This is why, at Siemens Stiftung, we have been committed to producing a wide range of OER for STEM teaching since 2018. As a foundation with international operations, adapting these educational resources to local contexts is vital, because the learning process is shaped by our daily actions and interactions. At DLW, our colleague Anna Vater joined a breakout session on "Digital platforms to support teachers and pedagogical innovation" and shared her experiences of working with CREA, our OER platform that promotes STEM education in Latin America with resources tailored to the local context. "It's important to us that we actively integrate local teachers and experts in development processes so that we create educational resources that reflect and promote the cultural diversity of the region," emphasizes the project manager.
Teachers as pioneers of AI-integrated education
In a world in which AI-based technologies are becoming increasingly commonplace, the role of teachers is increasingly under the spotlight. On this issue, Digital Learning Week (DLW) had a clear message: "AI will not transform education alone; instead, this transformation will be led by teachers capable of using AI correctly." Not only does this involve giving teachers the requisite technical skills, it also means promoting critical thinking to ensure that AI-based tools are used effectively while preserving the human dimension of learning. Ultimately, teachers with the ability to manage the use of AI are vital facilitators: they can provide tailored learning experiences while also teaching and empowering pupils to become critical, informed users of these technologies.
Learn more
about our commitment to educational opportunities in a culture of digitality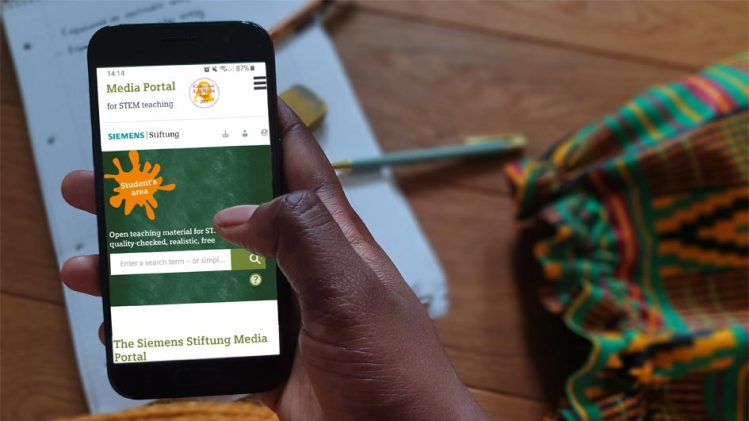 Data transparency is crucial
A vital aspect of this transformation is the creation of ethical, transparency AI models – such as the EduGPT models specifically designed for use in educational settings. Based on open source principles, these models guarantee transparency regarding the data used and the ethics behind them, thereby promoting responsible, ethical use of AI in education. Another decisive factor is wide-ranging reflection on the long-term implications of the use of AI tools for knowledge creation, acquisition and validation. Our aim must be to promote a human-centric vision for these new technologies, fostering human agency, inclusion, equality and diversity.
International networks for a more just educational future in a digitalized world
"UNESCO Digital Learning Week 2023 is a central platform for dialogue and networking, promoting international educational networks seeking to collectively shape the future of education in a digitalized world. Actively involving global actors – including Siemens Stiftung – the event shows that, through cooperation and sharing best practices, a more just, inclusive future is possible for education," said Anna Vater, summarizing her experience of the event.
Generative AI in education
Siemens Stiftung's OER portals
Open Educational Ressources (OER)