Hands-on, international, transparent and collaborative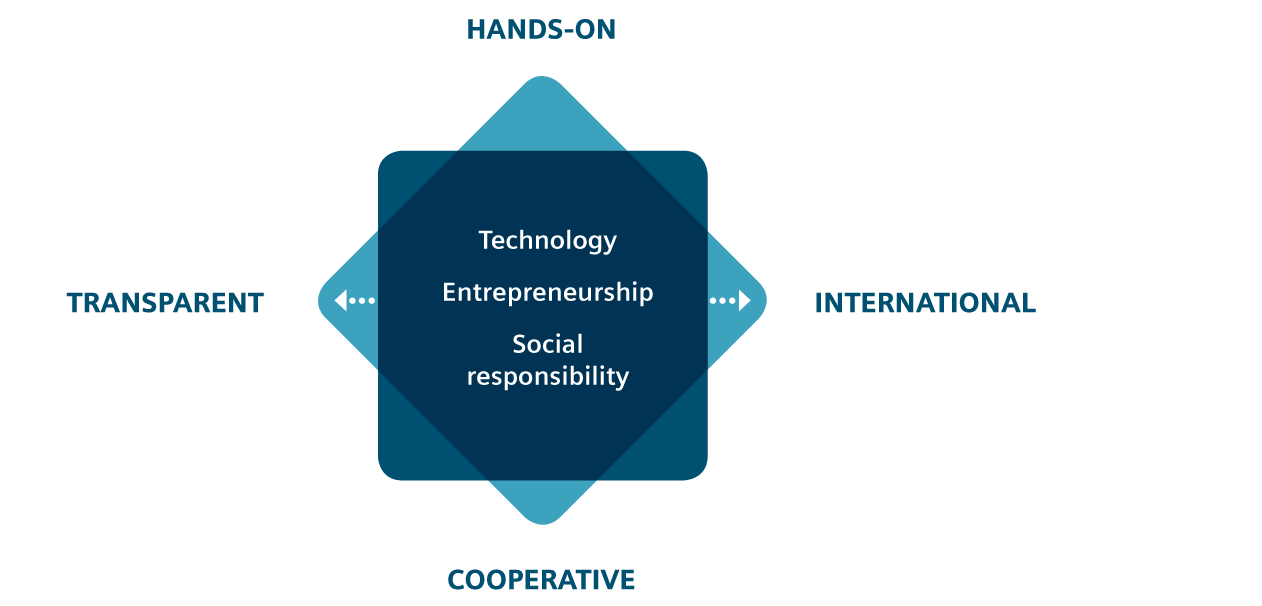 As an internationally active foundation, how can we make an impact on both large and small? This is always the central question when we develop and implement projects. We are committed to sustainable social development and are guided by the goals of the United Nations for sustainable development.
We are convinced that technology and the possibilities of digitalisation will play an important role in achieving these goals. In doing so, we are relying on entrepreneurial solutions to build self-supporting structures and are striving to institutionalize our ideas in order to have a truly long-term effect.
The Siemens Stiftung is not a funding foundation. Because of its operational work, the foundation's funds are invested in its own projects.
Instruments of our operational work
Four instruments play a key role in our effort to advance social change processes:
Programs: We develop concepts of our own and put them into practice with local partners.
Social ventures: We support social entrepreneurs and collaborate with initiatives that pursue similar goals to ours.
Trainings: We promote the skills of everyone involved to ensure that our projects can support themselves over the long term.
Networks: We create platforms for transferring knowledge and discussing experiences.
For us, operating internationally means working locally, yet encouraging collaboration across borders. This approach allows us to implement proven concepts in other regions that can benefit from them. Regional and international networks foster knowledge transfer within, but also beyond a region.
The geographical focus of our work is on regions in Africa and Latin America as well as Germany and other European countries.
One of the top priorities of our work is to have the largest-possible impact on society. Impact-focused project planning and implementation are extremely important to us.
We plan all of our projects on the basis of the I-O-O-I principle (input – output – outcome – impact).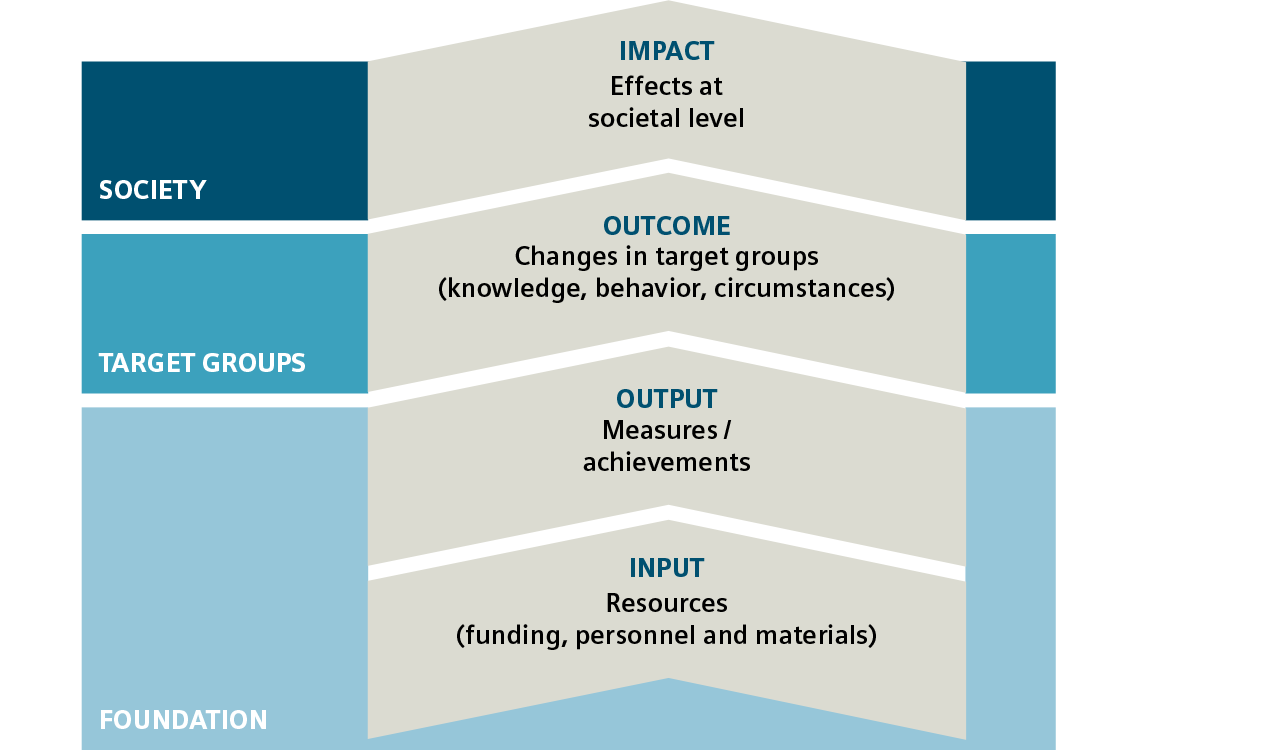 Before we launch a project, we conduct a careful analysis of social challenges and the needs of target groups. Two key aspects of our work involve defining impact indicators as well as conducting monitoring and evaluation. You will find the results in the respective project description.
Collaboration with strong partners
One key to success in international foundation work is developing solutions with local partners.That is why we have paid particular attention from the outset to building a collaboration network based on a relationship of trust. Working together in this network on the content of projects means that our core competences are complemented and greater coverage and quality can be achieved.
Subject-specific alliances with partners from different social areas generate synergies for lasting and positive social change.
We are committed to transparently informing the general public about our structure, our work, the source of our funds and the activities we support with this money. In addition to our commitment to accountability, we view transparency as a central way to increase the effectiveness of our work. In our collaboration with international and local partners, we also place a high priority on integrity in our activities and transparency.
Through the publication of an annual report that contains a financial section and reviews by regulatory officials, we report on the use of our funds based on regulations that apply to public limited companies of comparable size.
The following guidelines apply in particular to our work:
Transparent Civil Society Initiative
We are members of the Transparent Civil Society Initiative. In assuming this role, we are working to create the largest-possible alliance for effective transparency. Upon the initiative of Transparency Deutschland e. V., 10 fundamental points have been defined and should be made available to the general public by every civil social organization. These include the articles of association, the names of key decision-makers and information about the source of funds, their use and the personnel structure.
Transparent Civil Society Initiative
Guiding Principles of Good Practice for Foundations
We apply the "Guiding Principles of Good Practice for Foundations" that were passed by the general meeting of the Association of German Foundations in 2006. These principles apply to the responsible, transparent and effective activities of all employees and bodies as they relate to a foundation's mission.
CO2 neutrality
Siemens Stiftung is a climate-neutral organization and helps protect the climate. All of the greenhouse gas emissions produced by the foundation's activities at its Munich and Erlangen locations are documented in an annual carbon footprint report. We continuously work to identify ways to reduce this footprint. We offset the CO2 emissions we produce by taking part in a climate protection project in Kenya, a program that has been awarded Gold Standard certification.