Latin America & Europe: an artistic dialog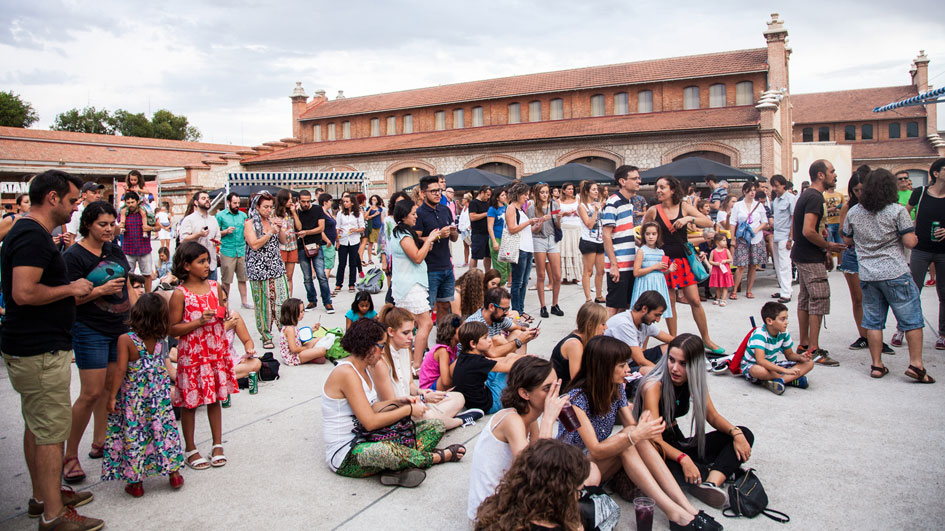 © Matadero Madrid
Terreno Común | Common Ground provides artists from Latin American and Europe with a shared workspace where contrasting perspectives and approaches can converge, and new ideas can emerge. Given the many ways cultures can intertwine, the project focuses on finding "Common Ground".
If the unique thing about art is that it allows us to discover what we do not know and do not understand, this requires – especially in the exchange between cultures – opportunities for interaction. For the arts offer a field of experimentation where different patterns of perception, discourses and social structures meet and new knowledge can be developed. On the initiative of the Siemens Stiftung, a professional workspace for artistic research and development on both continents was therefore created in 2017 in collaboration with Naves Matadero – Centro Internacional de Artes Vivas Madrid and other partners. It includes artists, residencies, urban interventions and interactions with local artists. These encounters result in a series of collaborative projects, each developed jointly by artists from Latin America and Europe.
Since the founding of the first professional workspace in Madrid in July 2017, artists from Argentina, Chile, Cuba, Colombia, Peru and Uruguay, among others, have been working together with Spanish artists on further collaborative projects. After being interrupted by the pandemic, the series will continue in 2022 with a series of further co-productions in Latin America.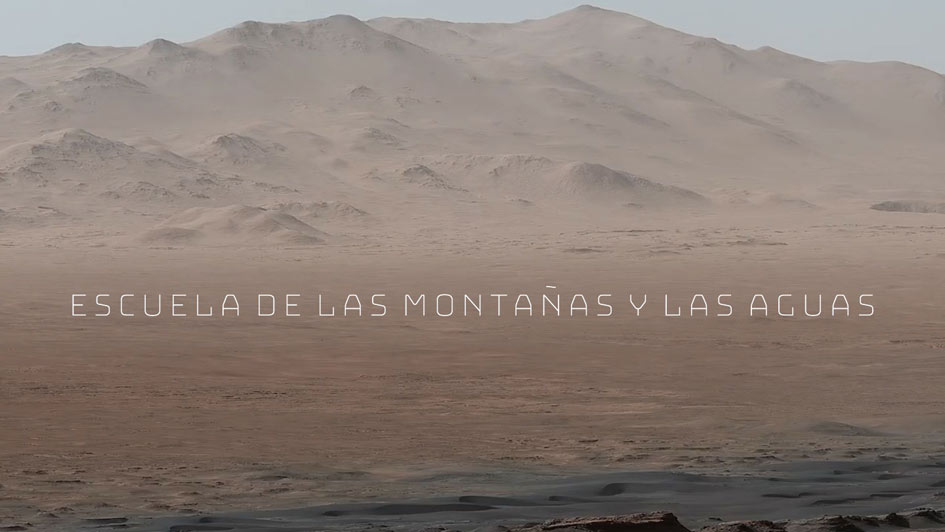 © nadaproductions
Currently, Vienna-based choreographer Amanda Piña is working with her collective nadaproductions in various locations in Santiago de Chile on a series of projects entitled "La Escuela de las Montañas y del Agua" (School of Mountains and Water). With participants from Mexico, Chile and Europe, she is researching the history of drinking water in Santiago de Chile and the course of the Mapocho and Maipo rivers, whose sources lie in the nearby Andes. The project is embedded in a long-term study of the current loss of cultural and biological diversity on our planet. The potential interaction between art, indigenous knowledge, activism and scientific research in the context of the current climate crisis is the focus of the project.
The multi-month program on this theme will start with an exhibition on the grounds of the Museo Interactivo Mirador in Santiago de Chile on December 2, 2022, and will subsequently include a series of talks, performative parcours into the surrounding mountains and to water points in the city, workshops, and finally a stage production entitled "Danzas Climaticas" (Climate Dances) with Chilean performers at GAM – Centro Cultural Gabriela Mistral in March 2022.
On January 18,19, and 20, artist Amanda Piña offers a performative hike in the mountains of Santiago.
Overview of previous works
"Will we dare to do what we say?" A question posed to residents in front of the Palacio Real in Madrid.
1/6
For the project "Correspondencia," the Colectivo Traficantes wrote letters to unknown addressees.
2/6
How can the descriptions of an "other" be overcome, Julián Mayorga and Andrés Gualdrón asked themselves:
3/6
In "Trasunto #2" the Chilean artist María Siebald translates human rights into sign language.
4/6
"Atlántida" is a landscape of resistance, but also a struggle for humanity, its strength, and fragility.
5/6
© Los Bárbaros/Laura Liz Gil Echenique
"The Stain" puts things together that don't seem to match.
6/6
Project manager Terreno Común