Latin America & Europe: an artistic dialog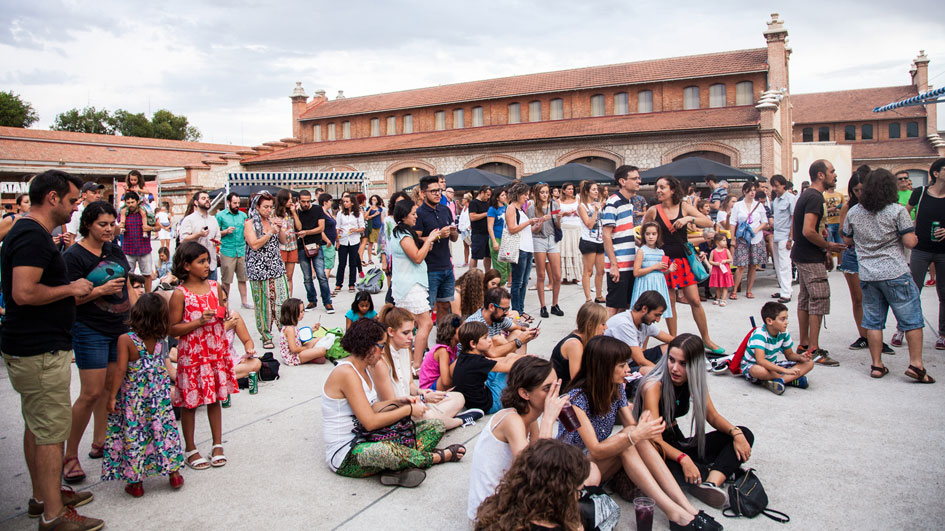 © Matadero Madrid
Terreno Común | Common Ground provides artists from Latin American and Europe with a shared workspace where contrasting perspectives and approaches can converge, and new ideas can emerge. Given the many ways cultures can intertwine, the project focuses on finding "Common Ground".
If the great thing about art is its ability to help discover what we do not know and what we do not understand, then opportunities for interaction are essential – especially when it comes to cross-border exchange between cultures. Art provides a testing ground where different perceptions, discourses, and social structures can converge and new knowledge can emerge. To this end, Siemens Stiftung has worked with Naves Matadero – Centro Internacional de Artes Vivas in Madrid along with other partners on an initiative that creates a professional creative space for artistic research and development. It includes artist residencies, urban interventions, and exchanges with local artists. These encounters lead to collaborative projects by artists from Latin America and Europe.
The project's first creative space launched Colectivo Traficantes in July 2017. Since then, artists from Argentina, Chile, Colombia, Cuba, Peru, and Uruguay have worked with Spanish artists on a number of collaborative projects.
Overview of previous works
"Will we dare to do what we say?" A question posed to residents in front of the Palacio Real in Madrid.
1/6
For the project "Correspondencia," the Colectivo Traficantes wrote letters to unknown addressees.
2/6
How can the descriptions of an "other" be overcome, Julián Mayorga and Andrés Gualdrón asked themselves:
3/6
In "Trasunto #2" the Chilean artist María Siebald translates human rights into sign language.
4/6
"Atlántida" is a landscape of resistance, but also a struggle for humanity, its strength, and fragility.
5/6
© Los Bárbaros/Laura Liz Gil Echenique
"The Stain" puts things together that don't seem to match.
6/6
Currently, the Spanish architect Santiago Cirugeda and his collective Recetas Urbanas are working in the legendary birthplace of the Cuban poet Dulce María Loynaz in Havana. The results of the collective project "Habitar El Gesto" can be seen from 7 to 9 February.
In March 2020, Naves Matadero will present new findings from the research on the project "El Arcano de la Quina". The archives of Bogotá and Madrid were searched to trace the famous scientific dispute over the discovery of the quinine plant.
Project manager Terreno Común