Cooperation began in 2012
Experimento implemented in Antofagasta, Arica/Parinacota, the Santiago de Chile metropolitan region, Valparaíso, Easter Island, Auracanía, and Región de los Lagos
Integration with university teacher training programs
Focus on early childhood education and on primary schools
Linking to national programs and subjects creates synergy
Topics of sustainability and climate are well-represented
Establishment of a "STEM and early childhood education" round table
Advanced training for around 3,500 educators across the country so far
Around 280,000* children reached
Experimento is part of the education ministry's continuing education program
* The number assumes that every instructed kindergarten or elementary school teacher shares the knowledge 5 times with one group or class, and a subject teacher shares it 5 times with two classes.
Country-specific developments
Specific curricular adaptation of Experimento I 4+ and I 8+Pontificia Universidad Cátolica de Chile (PUC Campus Villarrica) and Fundación Chile created adaptations of Experimento I 4+ and I 8+ that are in line with the national curriculum.
ECBI-ExperimentoSince 2014, Experimento has gradually been integrated into the ECBI (Enseñanza de la ciencia basada en la indagación) at Universidad de Chile. It promotes inquiry-based learning in science and technology lessons and is part of continuing education for teachers.
New modules for indigenous knowledge and sustainabilityEducation for sustainable development is an important issue at Pontificia Universidad Cátolica de Chile. Using Experimento as a starting point, the university is creating new modules that incorporate indigenous knowledge into the teaching materials and experiments. These include the use of medicinal herbs, understanding weather phenomena, or processes such as fermentation or dyeing.
The Experimento adaptions for Chile are available at the "Centro Recursos Educativos Abiertos" of Siemens Stiftung.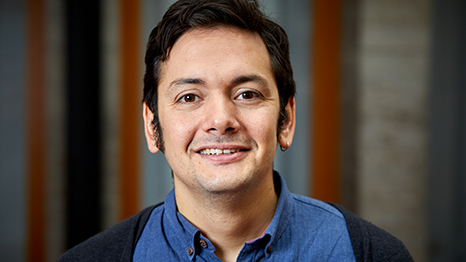 Martín Bascopé, Head of education for sustainable development at PIC Villarrica​
More information on the STEM Network, the role of individual partners, and current news and events can be found on our Spanish microsite for Experimento in Latin America.
In 2013, the foundation Fundación Chile evaluated the impact of Experimento on school instruction. The review showed that teachers were able to integrate the program into their lessons in a meaningful way. Students also improved their learning behaviors and their understanding of scientific relationships. Inquiry-based learning and group experimentation had a positive impact on skills such as team spirit, communication, empathy, and solution-oriented action. 
Head of Siemens Stiftung Regional Office