CHANGING PLACES / ESPACIOS REVELADOS in Peru
The art project CHANGING PLACES / ESPACIOS REVELADOS connected three neighborhoods separated by the Rímac River.
1/5
Until March 2022, 27 site-specific works invited visitors to cross the bridge - on foot as well as in thought.
2/5
The activities and artworks actively created public space, especially in places that are neglected or overlooked.
3/5
The former central post office became a meeting place where pandemic experiences are shared.
4/5
The Rímac River also runs under the central market, which is the subject of the Corazón de Ciudad action.
5/5
At divides in the city of Lima, CHANGING PLACES / ESPACIOS REVELADOS created new spaces for aesthetic experience that call attention to what we share and what divides us. Artists participating in the project casted new light on unused spaces in the city of 10 million people, raising questions about the role of art in creating public areas for common use, especially during times of social distancing due to the coronavirus pandemic.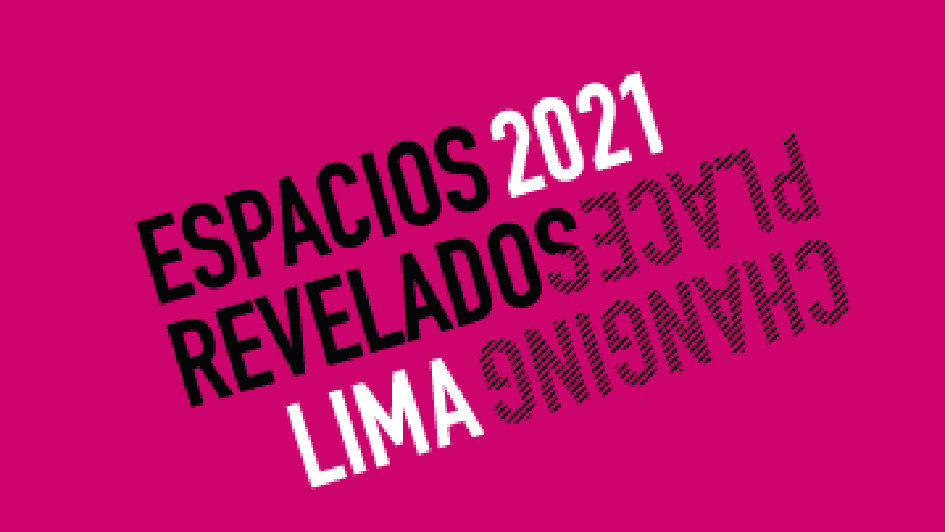 From November 2021 to March 2022, new works will be created every month in three neighborhoods around the Río Rímac.
It seems paradoxical: even as communities are becoming more distinct and lifestyles more diverse, a city is still often seen as a uniform entity. But what are the commonalities that shape a city? If art is no longer seen as an isolated experience and is instead considered as a communicative and spatial process for creating utility from conflict, what opportunities arise for a city's development and potential? The CHANGING PLACES project in the Peruvian capital explored answers to these questions.
Lima has the appearance of a city made from disjointed parts developing independently, with local districts having distinct and separate social and communicative growth. Each of the city's districts is seeking its own future, and the resulting societal divide has left its mark on the city.
When unused spaces turn into places of shared stories and visions: A video series provides insights into the artworks of CHANGING PLACES / ESPACIOS REVELADOS in Lima.
© Siemens Stiftung
Creating common spaces through art
The divide is most apparent in the city's historic center on the banks of the Rímac River. The districts of Cercado de Lima and Barrios Altos are on the south side of the river, with the Rimac district to the north. The city's oldest districts are home to colonial houses protected as UNESCO world heritage sites, but also include informal settlements on the mountain slopes – evidence of the intense migration that Lima has experienced in the last 30 years.
27 artworks explored visible and invisible urban spaces in addition to structures that have fallen out of use, been overlooked, or withdrawn from view. Through activities and works of art, the artists sought to create public spaces and invite residents to cross the bridge – symbolically and physically. How can ties be forged between disparate city centers, social classes, cultures, and with nature? How do barriers become tangible? The project also addressed the right to culture and the importance of cultural dynamics for preserving public life and community.
27 site-specific works invite you to cross the bridge
From November 12, 2021, until March 2022, the resulting works have been on view in a five-month series. On one weekend per month, artists and collectives from Peru, Mexico, Brazil and Spain showed installations, performances and architectural displays in public space. To mark the start of the series six artworks have been on display in three areas of the city: An old tobacco factory became a space for encounters, people's experiences of the pandemic were to be shared through letters in the former central post office, and the healing songs of Shipibo women invited listeners to turn their thoughts to the polluted river. Excluded sections of the population were becoming visible on the city's streets and in its squares, putting the spotlight on both colonial-era and migrant experiences. People living in the districts either side of the Rímac worked with artists to create a social sculpture, build a symbolic bridge over the river, or restore their collective memory by coming together to construct a snake-shaped building for children using a traditional adobe technique. The artworks could be experienced one by one or all together on several tours each day.
Artists and collectives: Comunespacio, Sandra Nakamura, elgalpón.espacio, estudio de arquitectura 24/7, DIADIA arquitectura, Oscar Pacheco, Proyecto Yivi (Mexico), Al Borde, Angeldemonio Colectivo Escénico, Artefactum & La Comuna, Gonzalo Fernández, Más Cultura Más Peru, Andes Meki y Nemo, Colectivo Shipibas Muralistas, Carlos Troncoso & Karen Bernedo, Pilar Pedraza, Valeria Herrera & Sebastián Anglas, Javier Bravo de Rueda, Sebastián Montalvo, Daniel de la Barra, Panparamayo, Carlos León Xjimenez & Colectivo C.H.O.L.O.
Locations: Casa de Correos y Telégrafos, Trujillo Bridge, Church of San Lázaro, the former Backus brewery, the Alameda de los Descalzos, which links the Balta Bridge and the Conjunto Habitacional La Muralla, Alameda de los Descalzos, Correo Central, Plaza Italia, Colegio Real, Fábrica Backus, Jirón Andahuaylas, Mercado Central, Mercado y Plazuela del Baratillo, Jirón de la Unión, Hotel Bolívar, Puente Balta, Puente Trujillo, Feria de Libros Amazonas, Plazuela Revolver, Plazoleta de la Integración, Quinta Sr de la Justicia, Alameda de los Descalzos, Parque y Conjunto Habitacional La Muralla, Jirón Hualgayoc and Fábrica SIAM.
Previous project phases: research, discourse, digital dialogue series and videos
The project in Lima began in 2019 with extensive research on unused urban spaces, vacant buildings and their social contexts; questions of exclusion and participation played a role, as did aspects of tangible and intangible cultural heritage.  The project launched with a monthly digital dialog series that began in June and ended in December 2020. Experts from a variety of disciplines explored subjects including the role of art and culture in the context of crisis; the role of markets as urban spaces of production, consumption, and interaction; urban inequality; and access to common goods. In addition, the experts considered urban sustainability, the relation between urbanity and nature, and vulnerable populations and inclusion in the city.
The compilation video provides an insight into the first series of dialogs.
1/1
The digital conferences reached 30,000 viewers via Facebook. During the pandemic, 21 videos of artistic experiences on these thematic blocks were also published. After a call for artistic ideas on concrete neighborhoods, a jury selected 18 positions from Peru. A discourse program with lectures and discussions to contextualize the projects took place over 8 months for one weekend each between May and September 2021. The project activities were also accompanied by an advisory board and research from the Universidad Nacional de Ingenería on the selected sites.
Municipalidad Metropolitana de Lima, Gerencia de Cultura y el Programa Municipal para la Recuperación del Centro Histórico – PROLIMA, Municipalidad del Rímac, Ministerio de Cultura, Centro Cultural de la Universidad Mayor de San Marcos, Escuela Nacional Superior Autónoma de Bellas Artes, Goethe-Institut Peru, Beneficencia de Lima, dem Museo de los Descalzos, Revista Devenir, Ícomos Perú, Yuyai-UNI and other partners.