Project closed | Project period: 2010

International Literary Series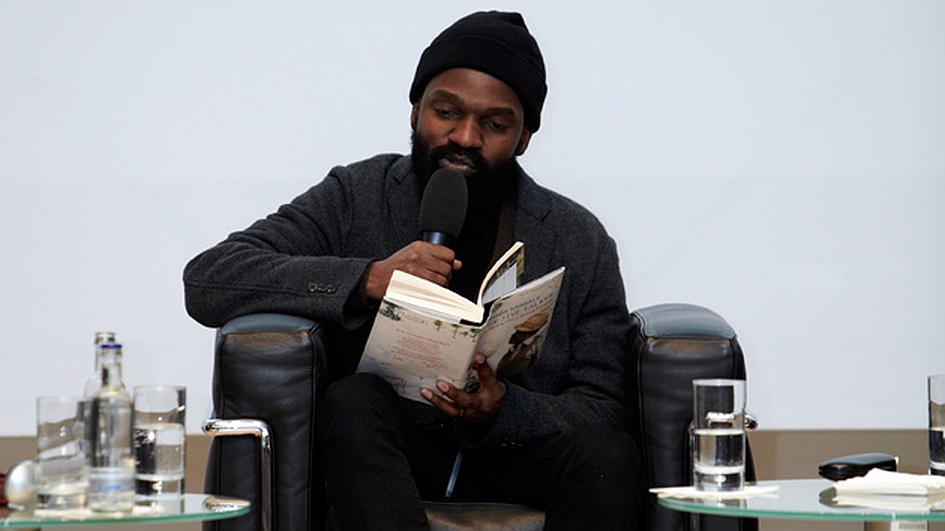 © Siemens Stiftung, Photographer: Konrad Fersterer
The literary series "Luftpost" (airmail) presents writers from Siemens Stiftung' s focus regions, who shed literary light on the social, cultural, and political situation in their countries in their novels and stories. The goal was to present new and unusual perspectives on an increasingly globalizing world, which allow the seismographic qualities of art to take effect.
On the occasion of the 2010 focus at the Frankfurt Book Fair, the first two readings of "Luftpost" centered on the country of Argentina, whose literary scene is considered to be the liveliest in Latin America. With the readings of the artist and author Samson Kambalu, the literary series focused on the life in Malawi, one of the poorest economies of the world.
The following events took place:
Timo Berger and Rike Bolte, editors of the anthology "Asado verbal" (publishing house Klaus Wagenbach), collected stories about a society which had to overcome its economic crisis a long time before ours. Simultaneously they provide insights to the lives of ordinary people in Argentina.
No other literary genre is quite as popular and has such a long tradition as the narrative. Samanta Schweblin, who was celebrated as the best narrator of her generation by the Argentinian literary critics, succeeded to create a unique and wondrous storyline with her narrative "Pájaros en la boca" (The truth about the future, published by Suhrkamp Verlag).
"Jive Talker", Kambalus' equally sad and comical, warm-hearted and bizarre novel, shows a side of Africa which is little known. He describes the fascinating life story of a boy, who was raised in Malawi and leaves his place of birth to become an artist. With his passion for language and an absurd humor, he conquers ups and downs and lets us in on a fast-paced autobiographical novel. Samson Kambalu, born in 1975 as the fifth child of a family of ten in Malawi, now lives in London.