Project closed | Project period: 2011–2013

Competition of ideas on economic development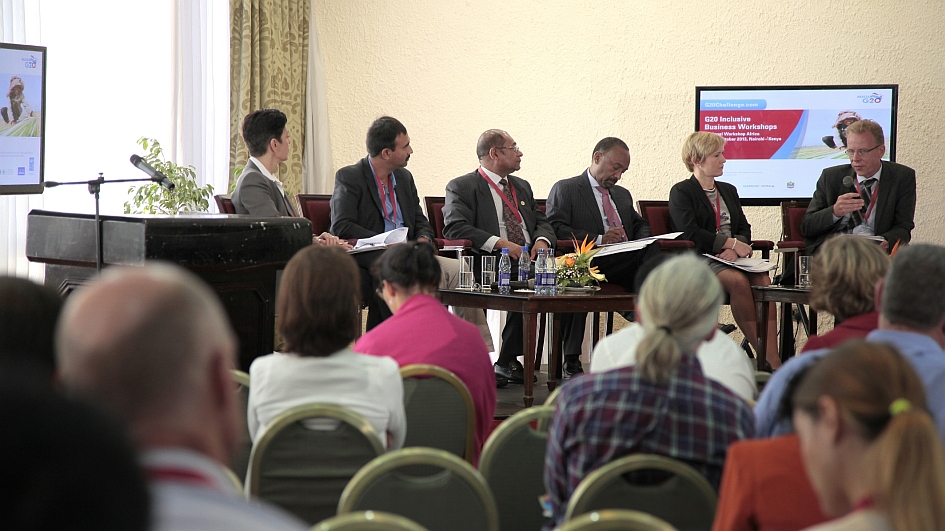 Between December 1, 2011, and February 29, 2012, companies were invited to submit their entries for the "G20 Challenge on Inclusive Business Innovation" (www.g20challenge.com). A jury made up of representatives of the G20 member states, international organizations, the private sector and the scientific community, chose 15 winners who were presented and awarded at June 2012's G20 summit in Mexico.
The predominant criterion for the competition was the effective contribution of the entrepreneurial approaches towards social and economic inclusion. In several post-competition workshops, entrepreneurs were able to exchange experiences, meet important stakeholders, establish new partnerships and to jointly develop ideas on how their business development models can be transferred to different markets.
As a co-facilitator of the G20 development pillars, the Bundesministerium für wirtschaftliche Zusammenarbeit und Entwicklung – BMZ (Federal Ministry for Economic Cooperation and Development) also took on a leading role in the promotion of inclusive business models at the international level. For the G20 Challenge, Siemens Stiftung partnered with BMZ who, together with the Deutsche Gesellschaft für international Zusammenarbeit – GIZ (German Society for International Cooperation), prepared and conducted the competition winner workshops held over several days. The opening session of the workshop took place in Berlin on September 19-20, 2012, further workshops in Mumbai and Medellin followed. The closing session was held in October 2013 in Nairobi. It was attached to two further events held by Siemens Stiftung, the empowering people. Workshop organized together with the Community Impact Development Group (CIDG) and the Award Ceremony of the "empowering people. Award".
The winners were primarily from Latin America, South Asia and Sub-Saharan-Africa. Their business models specifically included 40 million people who live at the low end of the income scale, either as suppliers, producers or customers. At the initiative of Siemens Stiftung and Ashoka, eight members of the CIDG (Community Impact Development Group)  international network of social entrepreneurs also attended the workshop. The aim was to stimulate the exchange of information between companies.
Project Manager G20 Challenge