Project closed | Project period: 2012–2013

Siemens AG employees read to children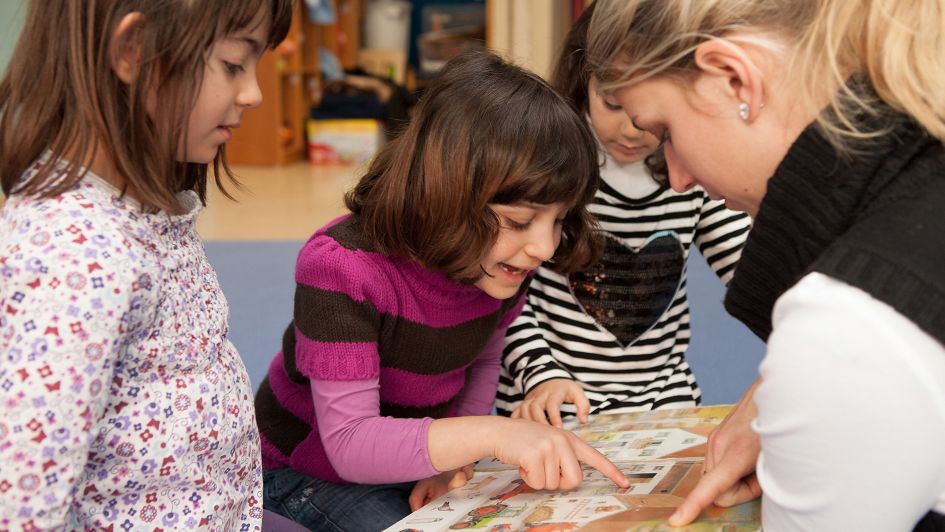 Reading aloud to children has a positive impact on the overall development of children – this has been proven by numerous scientific studies. Language and reading skills are a key springboard for educational success down the road – including the MINT fields. Since its foundation, Siemens Stiftung has been active from the outset in the field of early childhood education and formed a successful partnership with the Zentrum für frühkindliche Mehrsprachigkeit-zkm (Center for Multilingualism in Children) to help expand and develop zkm's language method known as "Children in Cultures and Languages" (KIKUS).
In early October, Siemens employees in the Munich offices were asked to take part in the campaign. The response was overwhelming: numerous registrations were received and soon all the "Book Buddy" spots were filled. The volunteers were then trained by zkm in December, before beginning a year of regular visits to their adopted preschools. Together with the teachers, they chose the reading material. Upon completion of their year, the volunteers were invited to attend a ceremony where they received an honorary certificate. Together with Stiftung Lesen (foundation for reading), Siemens AG has continued the project.
The partnership with zkm was a fertile ground for the volunteering project: zkm hosted reading workshops to prepare the "Book Buddy" volunteers from Siemens AG for their outreach efforts. The employees of the Siemens AG based in Munich regularly visited preschools, in order to read to the children and to foster their curiosity for the world of books. Twenty KIKUS-certified preschools took part in the volunteering project. KIKUS certification is the zkm's seal of approval for institutions (preschools, daycare centers, neighborhood meeting places, etc.) that offer high-quality language instruction using the KIKUS method.