Social Entrepreneurial Solution for Digital STEM Education
Teachers using digital tools in classrooms to introduce students to modern learning approach.
1/1
Bridging the Learning Gap through Open Educational Resources
Siemens Stiftung has joined forces with Ghanaian social enterprise an internet service provider to enable access to high-quality open educational resources on STEM topics by launching AccessSTEM project in September 2022. This collaboration will provide 4,000 to 5,000 teachers connect to BLUETOWN's solar-powered infrastructure along with access to a variety of digital learning and teaching materials on the local cloud. Teachers will improve their teaching methods specifically in the vocational orientation of students, ultimately enhancing students' employability opportunities
In Ghana, the population of young people has grown rapidly in the last decades and now represents 36% of the population. However, youth employment in well-paying jobs remains low as innovative learning methodology is still inaccessible to the young population living in rural and semi-urban areas.  
This highlights the importance of an educational system that provides relevant skills and technologies for the young population to be ready for future growth enhancing digital and green sectors linked to STEM (science, technology, engineering, and mathematics) subjects, improving their quality of life. The pandemic further exacerbated this learning gap due to the months-long lockdowns and showed the significance of digital education and access to affordable and reliable internet. Those with access to digital education tools could continue to learn, while others were further marginalized. 
Connecting the unconnected
BLUETOWN: Connecting the unconnected, is a social enterprise providing affordable internet and digital content services in underserved communities. Its mission is to reduce poverty, inequalities, and gender divide by improving access to information. It uses solar-powered technology to work off-grid under rough conditions to provide more  affordable affordable internet than other providers access for low-income households. Their system is equipped with a local cloud that offers easy access to data-heavy content such as e-learning, e-health, and e-governance platforms. Founded in Denmark, Currently, it has deployed its services in Ghana, Tanzania, Rwanda, Mozambique, India, and the United States. 
For

Access

STEM

,

Siemens Stiftung is

collaborating with the Ghanaian

entity from BLUETOWN.

 

The project is financially supported by a donation

from

of

the Sustainable Impact Fund of Siemens Digital Industries

.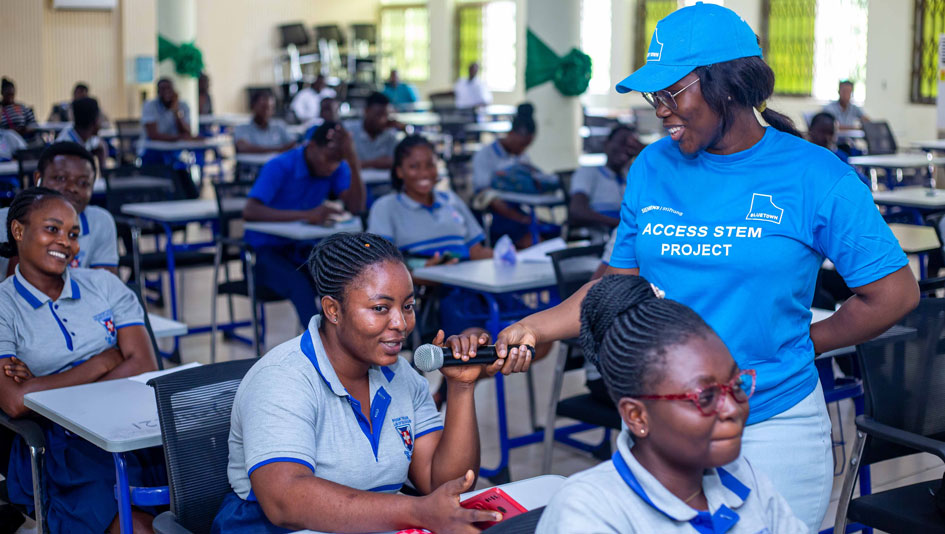 © BLUETOWN
Since 2019, Siemens Stiftung has been working to implement STEM education in Ghana. Together with local partners, the foundation is providing a range of teaching and learning materials for science and technology lessons focusing on vocational orientation that are modular and adaptable to country-specific needs. Additionally, they have developed high-quality open educational resources (OER) on STEM topics. Currently, their media portal provides 4,000 OERs that support diverse and hands-on classroom experiences. Their extensive experience working with teachers in Ghana, Nigeria, Kenya, and South Africa shows that materials focusing on teaching methods, teacher instructions, and teachers' capacity building are most successful in supporting teachers and students.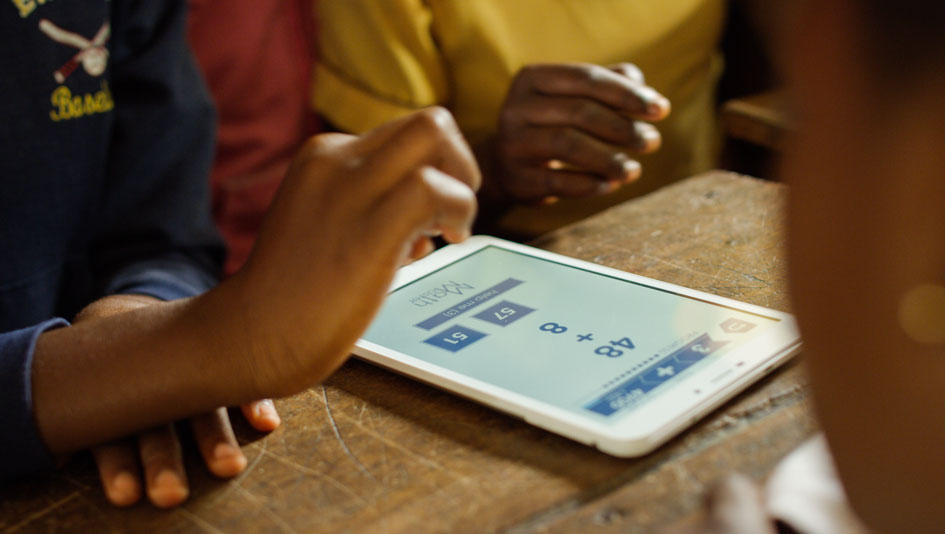 © BLUETOWN
Perfect combination to narrow the learning divide
BLUETOWN is a member of Siemens Stiftung's empowering people. Network, an ecosystem for social entrepreneurs supporting them with the implementation of technology for sustainable development, engaging in mentoring, learning and development. BLUETOWN won the empowering people. Award in 2019, a global competition that identifies and supports low-tech solutions that address crucial basic needs sectors in developing regions.   

This further collaboration has enabled bringing together expertise from Siemens Stiftung's two working areas, Education and Development Cooperation for a deeper impact for the local communities in Ghana. Through this pilot, the foundation aims to fulfill SDGs on "Quality Education" and "Industry, Innovation and Infrastructure" by not only providing educational resources to a wider population but also supporting improvement of infrastructure and improving skills for teachers and ultimately preparing students for the future job market. 
Through this project, 4,000 to 5,000 teachers and students get access to BLUETOWN's connectivity infrastructure in combination with Siemens Stiftung's latest learning materials in STEM subjects. The internationally recognized OER content can be adapted for local use. As a result, e-learning tools will be at the teachers' disposal for both teaching and learning purposes. The project team will organize various training activities with the beneficiaries to ensure the high impact of the services and materials provided. The pilot project has been kicked off in four schools in the eastern region of Ghana, where the availability of digital learning tools and vocational education is comparatively low. 
rebecca.ottmann@siemens-stiftung.org

You might also be interested in
More than 3,200 open educational resources in German and English

For teachers and students – for the classroom or independent learning

Materials available online and offline