Various publications accompany our commitment and provide information about our work. Brochures, flyers, reports, studies and other publications can be downloaded here free of charge.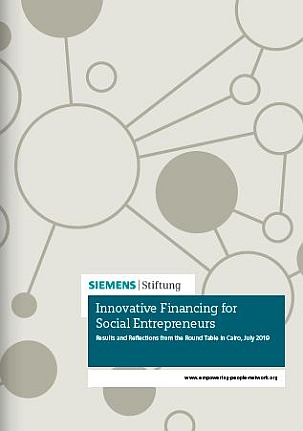 Brochure | Oct, 2019
Innovating Financing for Social Entrepreneurs
One of the biggest hurdles for social entrepreneurs is financing. The report summarises the results of an international Expert Round Table on sustainable financing.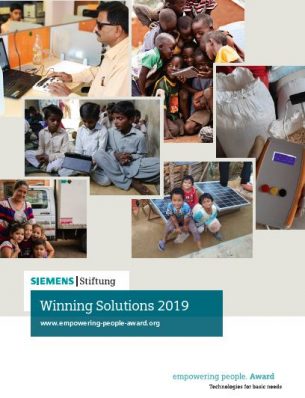 Brochure | Oct, 2019
Winning solutions of the 'empowering people. Award' 2019
For the third time, the empowering people. Award honours innovative and resourceful solutions that make a significant contribution in removing obstacles to development around the world. We are pleased to present the eleven finalists.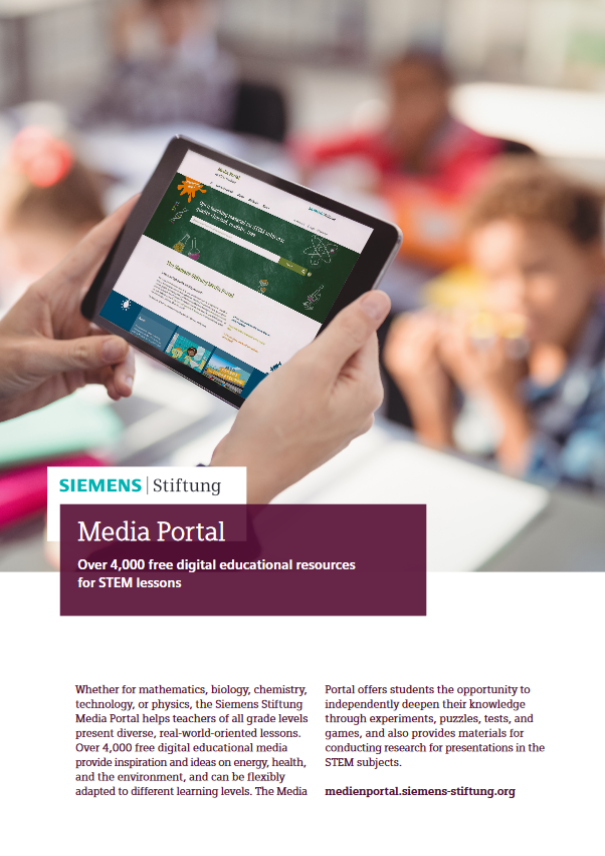 Flyer | Jul, 2019
The Media Portal – Open teaching materials for STEM subjects
The free digital educational media helps teachers to prepare and present engaging lessons for school students. The flyer informs about the media and topics available in the Media Portal.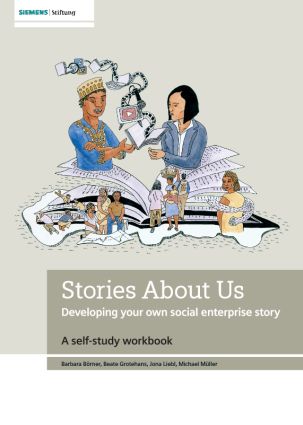 Publication | Nov, 2018
Stories about us – Developing your own social enterprise story
Stories are things that people know, love, and remember. The project "Stories about us"wants to increase the impact of capacity building programs through storytelling. The workbook just now published provides a basis for social entrepreneurs.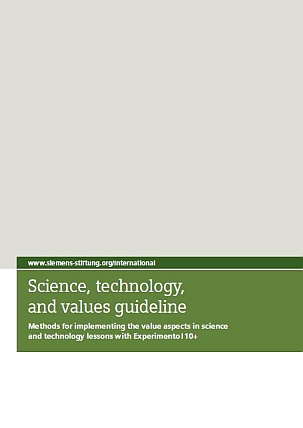 Brochure | Oct, 2018
Science, technology, and values guideline 10+
With the international educational program Experimento, the Foundation Siemens Stiftung is working to strengthen scientific and technical education. The brochure offers helpful suggestions for how to integrate value formation into science and technology lessons.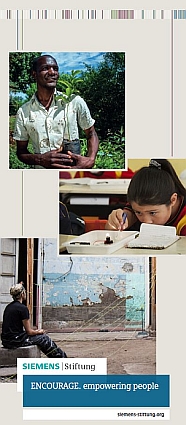 Flyer | Oct, 2018
ENCOURAGE. empowering people – flyer of the Siemens Stiftung
The flyer will provide you with additional information about the work that the Siemens Stiftung does on behalf of sustainable social development. A graphic shows the effectiveness of the foundation's three working areas: Development Cooperation, Education and Culture.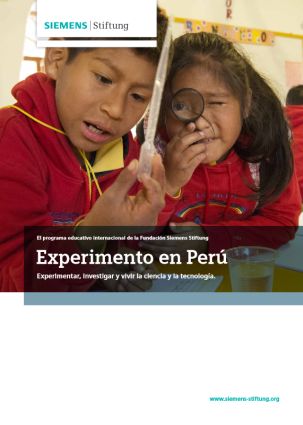 Brochure | Aug, 2018
Experimento in Peru
Within the framework of its international educational program Experimento, according to the motto "Education for All", Siemens Stiftung collaborates with partners to promote science and technology education. The brochure provides information about their commitment in Peru. (Publication in Spanish)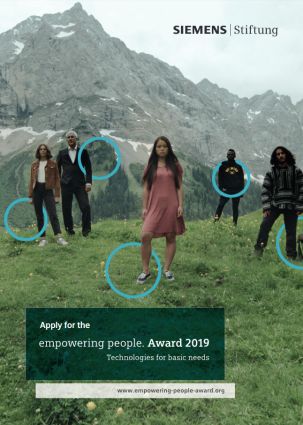 Flyer | Jul, 2018
empowering people. Award 2019
The empowering people. Award is now entering its third round. It identifies and supports low-tech solutions that address crucial basic needs sectors in developing regions. The flyer informs about the conditions of participation and prizes.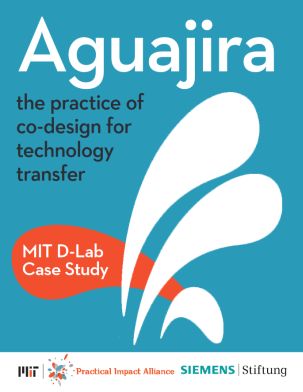 Study | May, 2018
Aguajira – The practice of co-design for technology transfer
Co-developed by MIT D-Lab and Siemens Stiftung, a new case study illustrates how participatory design can be used to catalyze technology transfer across underserved communities and contribute to a transfer's long-term outcomes.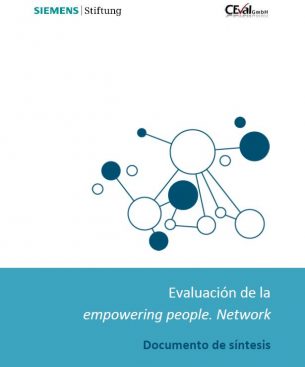 Brochure | Apr, 2018
Documento de síntesis: Evaluación de la empowering people. Network
The empowering people. Network was evaluated by the renowned Centre for Evaluation (CEval) in 2017. The results of the study are now available. (Publication in Spanish)