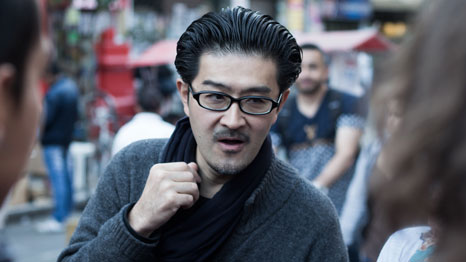 Akira Takayama, Japanese theater director and leader of the "Traslaciones" workshop​
Performing a reimagined society
How can theater make a difference in a society that is trying to come together again after political crises and violent conflicts? Can a common voice be found in times of upheaval? These are the questions addressed by the international academy for the performing arts EXPERIMENTA SUR in Colombia. For two weeks, the academy offers artists from Latin America a space for shared reflection and collaboration. Japanese director Akira Takayama was among those invited to take part. In Bogotá, he worked together with the participants on developing a project in a public space. Learn more about the outcome of the collaborative effort in these two reports.
Akira Takayama, Japanese theater director and leader of the "Traslaciones" workshop
"For me, theater is not a closed-off space isolated from reality, but a place for communication and encounters between people. My challenge was to bring this to a continent that was completely new for me – not an easy task in such a short time! I tried to picture Bogotá in my dreams, or by looking at pictures and reading books. Even so, it was still pretty overwhelming first coming to Bogotá, and it wasn't until I had spent some time with my group from EXPERIMENTA SUR that I really began to get a feel for the city. I asked them questions about things that were completely new to me but never would have garnered a second thought from them. I think that gave them a fresh perspective on very familiar parts of their lives, which was very valuable for our collaborative project.
At the heart of our collaboration was how we deal with catastrophes – a subject that really influences my own artistic work. In Japan, I worked on two projects, 'Happy Island' and 'Referendum Project,' about the nuclear disaster at Fukushima. When we talk about disasters in Japan, we usually mean natural events like earthquakes or tsunamis. In Bogotá, however, it quickly became clear that disasters can't always be so narrowly defined. There, I gained a greater sense of "human catastrophes." After the political crises and the violent clashes of the past, it is now about finding solidarity and a common future. It was our task in working with the Latin American artists to find out what role theater can take in this process.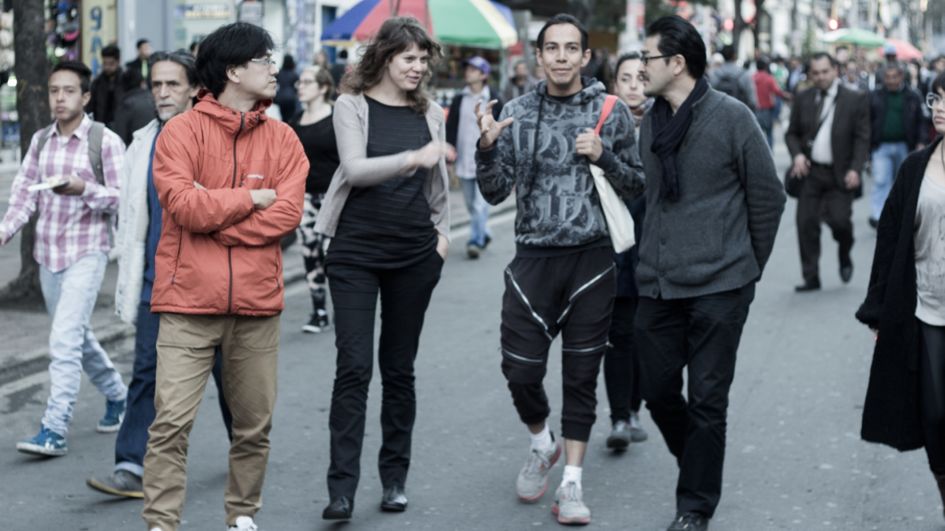 © Siemens Stiftung, Photographer: Santiago Sepúlveda
It wasn't about presenting "finished" pieces, but about developing ideas and putting them up for discussion. Our workshop, "Traslaciones," was very exploratory in nature and was meant to provide an open platform for varied approaches from different areas of performing arts. I based our working process on Berthold Brecht's concept of invisible theater devoid of any institution, which uniquely connects theater with social reality and makes it more contemporary than ever. We ended up staging scenes of different societal and individual catastrophes in a parking lot in the city. It was fantastic to see how quickly a dialog got started with and among the visitors."
Natasha Tiniacos, Venezuelan author and workshop participant
"Akira's workshop made me revisit the notions I had about theater. The way he works with reality and society really left an impression on me. I think in the future I'll come out from behind the desk where writers are always hiding more often, and let myself view theater as a language that helps us examine reality.
Working with the participants from other Latin American countries expanded the limits of my world. Even though we are part of the same continent and share some similarities, our cultures are different. You could hear so many different Spanish dialects in the room, and of course Portuguese as well. This made the conversation richer because each language represents a different way to live and express life. Ecuador, Brazil, Colombia, Cuba, Bolivia, Peru, Mexico, and Venezuela: all in the same room, in the same conversation. Everyone is discussing the same problem but from very different perspectives.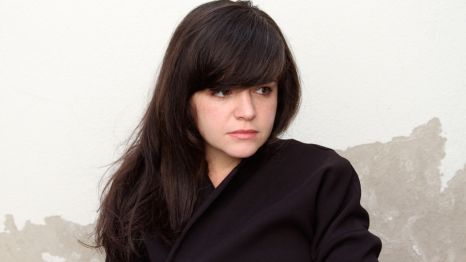 We were confronted with quite a challenge at the beginning of the workshop. It wasn't easy to grasp the premise of a catastrophe at first. How is your body supposed to get a feel for that? At one point in the workshop, we each told a personal story about a catastrophe we had experienced. Something happened in that session: we shared different situations of extreme difficulty, natural or personal disasters. Each one was an example from real life that helped us embrace an unfamiliar notion and develop our own way of expressing it.
On the last night, we were supposed to present the results of the workshop in the wide and unwelcoming space of a dark and cold parking lot. Akira told us to wait in silence until our bodies began to feel something. It was uncomfortable for me – normally I just sit at my desk and write. But I was there, just waiting for my thoughts to talk to my body, letting myself find my own abstract version of a catastrophe. And it was in that strange moment of exposure that I understood Akira's intention: using our own real-life experiences and turning them into theater.