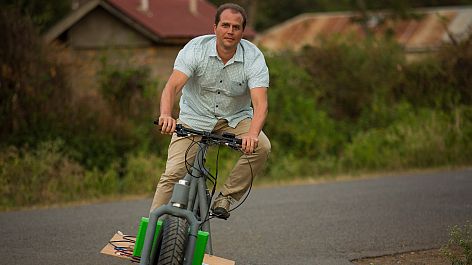 Tilmann Straub, Managing Director WeTu
Full speed ahead! – One year of WeTu in Kenya
In January 2019, the Siemens Stiftung social enterprise WE!Hub Victoria Ltd. (WeTu) was founded in Kenya, with business operations commencing on 1 March 2019. At seven locations along the coast of Lake Victoria, WeTu works on innovative solutions in energy, water, and electromobility. Using social and ecological business models, the company seeks to improve living conditions in the region, create jobs, and establish new economic opportunities in rural Africa. Tilmann Straub oversees social enterprises and organizational development at Siemens Stiftung and serves as the director of WeTu. He shares some of the challenges the company faced when it launched, achievements of the first year, and what to expect next.
The first year saw the launch of the company and its business structures. What has been the biggest success?
It was an exciting year full of challenges and learning. The biggest success was getting our great team together. We already have 25 employees and are continuing to grow; there are four open positions right now. All the business verticals at our social enterprise are working closely together, and we've become very professional in our operations and processes. We are particularly glad to see that our team really embodies our organization's values.
Every single employee is fully engaged and working together to make our company grow. Our first 15 employees were brought on from the former WeHubs, which we purchased for WeTu, and the team has been steadily growing since. Hiring women has been an important part of that growth, but it has also presented a challenge: Many qualified women are leaving rural areas, so we are grateful for every one of our female employees. We appreciate them a lot. It is important that we support our employees and establish a long-term working relationship with them, which is why we organize multiple-day workshops and team events.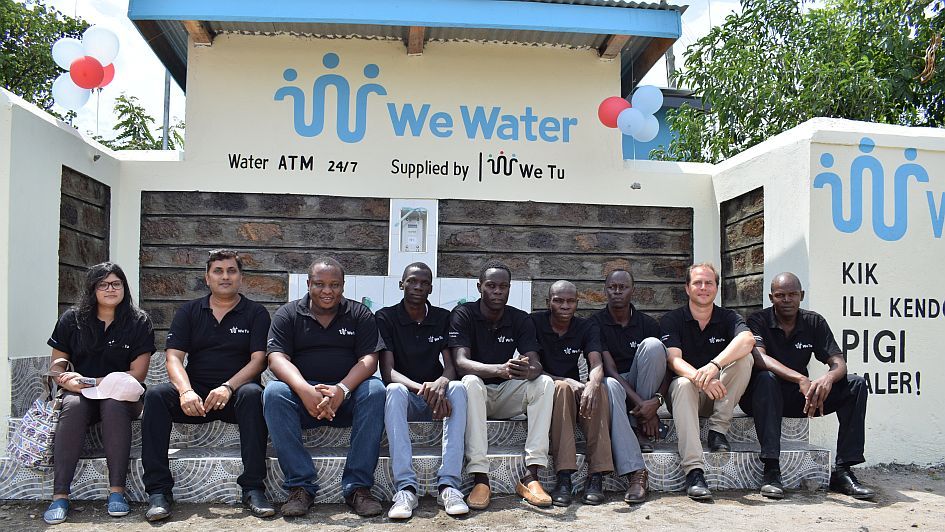 © WeTu, Photographer: Dan Odera
Our team has had a number of successes. In the first year, the WeWater vertical sold around one million liters of drinking water, and we've registered more than 500 customers with an average of four people per household. Our electric cargo bicycles are also making drinking water deliveries. Our innovative, cashless payment system – the first of its kind in the region – has also been a hit. In 2020, we're planning on creating 12 additional delivery points, which will significantly increase the number of customers and allow water to be delivered closer to their huts and apartments. Our fishing lanterns are also popular – we've doubled the number we have.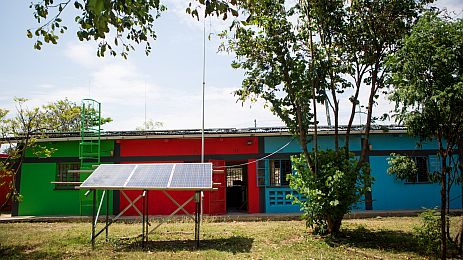 © WeTu, Photographer: Evan Dims Ouma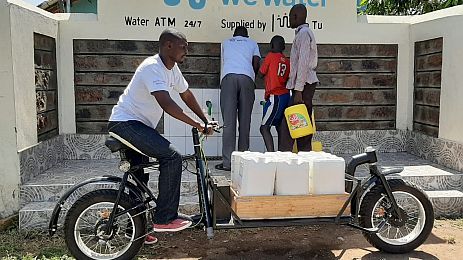 © WeTu, Photographer: Isaac Onyonyi
As the company was launching, the entire legal and organizational framework still had to be implemented. What was the biggest challenge?
Without a doubt, the hardest part was meeting all the legal and regulatory requirements. As a German foundation launching a company in Kenya, there was there was a steep learning curve. Taxes, land registry entries, insurance – everything had to be in place before we started. The organizational development also kept us on our toes. We had to come up with structures and rules for the company: a code of conduct, regulations and guidelines on finances and budget, and definitions of administrative processes. We also put a lot of thought into the best way to onboard our employees while making sure they had access to opportunities for professional development. It was important that the company was adhering to all the regulations: In order to meet the strict requirements in Kenya, we had to acquire several licenses, such as permits for removing water from Lake Victoria, running solar power, or importing goods. At WeTu, we value transparency and compliance, and we were grateful for the professional assistance we received from our partners as we worked through this process. They were a big help.
Getting the company off the ground was the top priority of 2019. What is in store for this year?
We are continuing to develop WeTu's organizational structure and processes. Now that the entire administration is in place, we can turn our attention to the business processes.
A big part of that plan is expanding services provided by our three business verticals. At WeWater, we sell filtered drinking water at vending machines that are in service 24/7. Our filter technology is simple, but innovative, and uses a four-step treatment system. Last year we finished installing the technical equipment, which allowed us to expand WeWater quite a lot. Looking ahead, we want to see a significant increase in the number of customers we supply with drinking water, which would also represent a boost to our societal impact.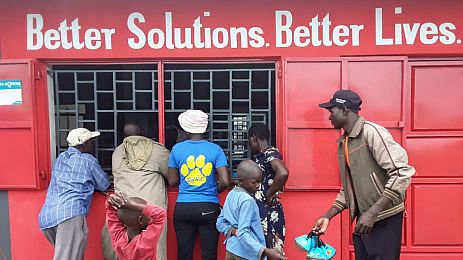 © WeTu, Photographer: Evans Dims Ouma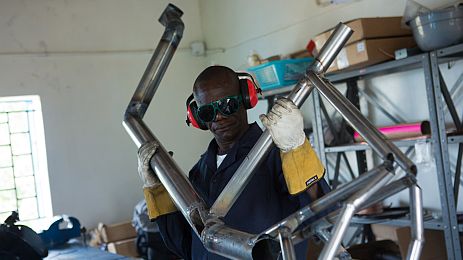 © WeTu, Photographer: Chris Howard,
In the WePower vertical, we are planning and building 30 new 'satellite hubs' so we can reach more fishing villages. Our solar-powered kiosks act as charging stations, providing a steady supply of clean energy for devices like our innovative fishing lanterns. The next step is to establish a second-life recycling process for the lithium-ion batteries in the lanterns, and to turn our kiosks into collection points for electronic waste.
We're already working with a variety of partners on solutions for the WeMobility vertical, including an electric cargo bicycle. These solutions are now set to enter the 'proof of concept' phase. We'd like to see the bikes utilized as a sustainable, climate-friendly mobility solution. For the bikes, we've made it our highest priority to establish local production facilities and support the creation of new jobs based on new skills. We want to expand the available services at our workshops for the same reason.
It's full speed ahead in our second year!