Looking ahead to a bright future: Students at the Mukarara Primary School near Nairobi.
1/5
Classrooms with 80 or more students are common in Kenya. Inquiry-based learning turns this into an opportunity.
2/5
The education program Experimento is implemented in public schools.
3/5
Immediately seeing what they've learned: Students explain how an LED light works to Nathalie von Siemens.
4/5
Fit for the future: Good education combines innovation and tradition.
5/5
"I want to discover planets and the stars and any other new thing in the space," Mercy Woruguru, an Experimento student at the Mukarara Primary School in Nairobi, shares his dream for his own future in an advanced and peaceful Kenya. Economic growth and rapid digitalization are turning the East African country into beacon for the future, especially for the country's predominantly young population. Creative, energetic, and full of new ideas – they want to help shape the future of their country and make the most of their personal prospects. This is an excellent situation for Kenya as it transforms economically, politically, and socially into a middle-income country through its "Kenya Vision 2030" agenda.

Education and training are important cornerstones of "Kenya Vision 2030". New schools, the development of vocational training, the promotion of digital literacy and a fundamental revision of curricula are just some of the issues being addressed.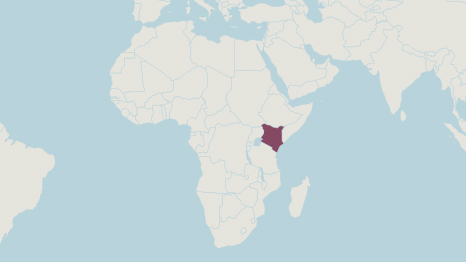 Three-tier education system Primary school (8 years), secondary school (4 years), and higher education (4 years)
Education budget: 5.2% of GDP (2017)
WEF Ranking Maths and Science Education: 61 of 137 (2016-2017)
Important issues: Good education for an increasing number of students in the public school system; vocational training and employment opportunities for predominantly young people
In order to realize strategic visions and fulfil the wishes of young people, a sound scientific and technical education is needed that is oriented towards the possibilities of a digital and global world through contemporary teaching and learning. With our commitment, we want to promote contemporary STEM education in Kenya and thus create future perspectives.
International educational program Experimento
Siemens Stiftung has been active with Experimento since 2014, primarily in Nairobi and the surrounding area. Spreading the word about the program's content is done by multipliers on the ground: Local educators take part in training seminars to learn about the didactic and methodic approach to Experimento before sharing this knowledge with teachers at other schools. With its focus on inquiry-based learning, Experimento directly aligns with Kenya's new education goals, which emphasize practical, hands-on lessons. The education ministry is therefore lending active support to Experimento.
Country's information portal of the Deutsche Gesellschaft für internationale Zusammenarbeit (GIZ) GmbH
You might also be interested in
Turning kids into classroom explorers