Office for Climate Education
An International Initiative for Climate Change Education
How is the Office for Climate Education bringing climate change education to classrooms around the world? Learn more in this video.
1/1
© Office for Climate Education
Climate change is a global challenge that can only be overcome if we work together to turn the tide. A solid science and technology education is essential for comprehending the changes we face and for developing solutions to deal with the effects of climate change. To understand and evaluate these effects, we need to analyze the problem using interdisciplinary methods from science, sociology, and the humanities.
Teachers are tasked with explaining the complexities of climate change to children, balancing the economic, environmental, and social elements of the problem while demonstrating possible ways forward. This is where the Office for Climate Education (OCE) seeks to help. The international initiative provides educators with teaching materials that are backed by science in addition to training courses and conferences in developing and emerging countries. 
The Office for Climate Education (OCE) focuses on creating climate change teaching materials and offering teacher's professional development workshops. These are available free of charge around the world, currently in four languages: English, German, French, and Spanish. OCE bases its work on findings from the Intergovernmental Panel on Climate Change (IPCC). This includes work on the relationship between the ocean, the cryosphere and the climate in 2019 and the land use in the context of climate change in 2020. OCE was founded by the La main à la pâte (LAMAP) foundation in Paris and a number of scientific institutions as the French Research Institute for Development (IRD), Météo-France and Météo & Climat. Siemens Stiftung is among OCE's cooperating partners, particularly in countries where we are active. OCE is also supported by additional French foundations and the Potsdam Institute for Climate Impact Research. International collaboration with leading scientists, climate researchers, research institutes, and NGOs is essential for OCE's work.
Siemens Stiftung is active in a total of 11 African and Latin American countries with its international science and technology education program Experimento and two online platforms with Open Educational Resources: The Media Portal with materials in English and German and the education portal CREA (Centro de Recursos Educativos Abiertos), which is aimed at Spanish-speaking teachers. The program's content is adapted to circumstances in each country or integrated into the existing education system through close cooperation with universities, teacher training institutions, schools, vocational training centers, foundations, bilateral and multilateral institutions, and public authorities.
Through these networks – which have been formally established as STEAM Territories in certain regions – Siemens Stiftung creates an environment that is suited for a comprehensive "climate change education concept" with regional emphasis while also increasing OCE's profile among teachers in these regions.
Siemens Stiftung is represented with seats on the OCE's "Strategic Committee" and the "Scientific and Pedagogical Committee," both of which work on educational content. This is in addition to providing financial support to OCE.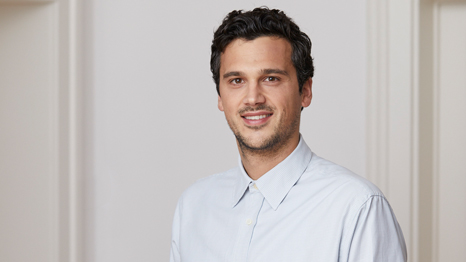 Badin Borde, Project manager OCE
Siemens Stiftung joined forces with the Universidad Austral de Chile to train teachers on sustainability and climate change in the Chiloé archipelago. The island is over 180 km long and is home to the small village of Compu with 318 inhabitants and the José Santos Lincomán School with 33 students and 8 teachers. Through the joint project "STEAM+G" program, an opportunity to train citizens in sustainability using the STEAM approach. The project leader who trained 5 teachers from the school reported that the experience was very well received by the teachers. In addition to the teacher training, the students also carried out STEAM experiment projects. They investigated the type of waste polluting the waters, concluding that the most significant share came from individual homes. They presented these findings at the local community centre, educating their parents on waste management and raising community awareness on climate protection.
The materials are available on the Office for Climate Education (OCE) website as Open Educational Resources (OER) with a creative-commons license. These include handouts for teachers, special websites, and multimedia animations or videos that address various aspects of the complex issue of climate change. All materials were developed by a committee of scientists and educators. Prior to publication, the committee also conducted a thorough examination of the materials to assess their content and applicability. Thematically, the teaching materials are based on findings from the IPCC (Intergovernmental Panel on Climate Change). A wider range of materials is available or being developed for the following topics:
General climate change
Limiting global warming to 1.5 degrees
Oceans and the cryosphere
Soil, land use, and agriculture (planned)
The Office for Climate Education is part of a close network of international institutions and NGOs that address climate change education. The network was launched in March 2018:
In addition to providing teaching materials and training courses aimed at teachers in emerging and developing countries, regional educational congresses encourage discussion on the methods and issues of "education for sustainable development." These are regularly-occurring events in Latin America, Africa, and Asia, and include the Conferencia Internacional Educación en Cambio Climático (International Conference on Climate Change Education), which was held already three times in Santiago de Chile.
Interview with Dr. Nina Smidt (Siemens Stiftung) and Dr. Claudia Uribe (UNESCO) on how international cooperation can improve education on climate change.
1/1