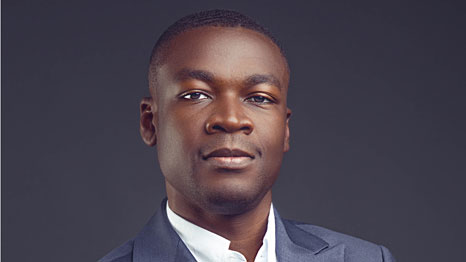 William Senyo, CEO Impact Hub Accra
Start-ups with a future in Ghana
William Senyo has led teams to raise capital from a mix of investors and donors and is a consultant for a number of social innovation initiatives across Africa. He is Co-founder and CEO of Impact Hub Accra the epicenter of West African start-up ecosystem. Impact Hub Accra is a member of the international Impact Hubs network and one of the eight hubs initiated in the African Seed program. At the Accra Hub 150 to 180 creative and entrepreneurial people connect and innovate on a daily basis in a 1400 sqm of curated spaces.

What have been the greatest challenges during the establishing phase of the Impact Hub in Accra?
To acquire capital in the beginning was very hard. In general it is much more difficult to find investors for a concept which is not well known yet. The market in Ghana was not prepared or used to a business idea like this. So in the beginning we had to raise even more money than we needed as we had to do a lot of upfront payments. For example we had to pay the rent 1 year in advance.
Another point was that in the starting phase we did not have all the skills that the project required. Nevertheless we had to keep going – learning and executing at the same time is never easy. On top of that, Ghana had some energy issues when we were starting out. The electricity was unstable with up to 48 hours off which made it difficult to set up the hub.
What would you say, is the main role and importance of the Makerspace, which Siemens Stiftung has significantly promoted?
There are countries where innovation is part of the culture and where suitable infrastructure is provided. Ghana is different. For Ghana's entrepreneurial scene a place that inspires and supports innovations was very much needed.

The Makerspace provides a space to experiment with the necessary technological tools at hand and the possibility to pick up new skills. In Ghana, there's a need for building creative confidence and a culture of technology innovation. The Makerspace provides that space to experiment and to gain confidence. For this we also have experts present in the Makerspace, for example for 3D printing.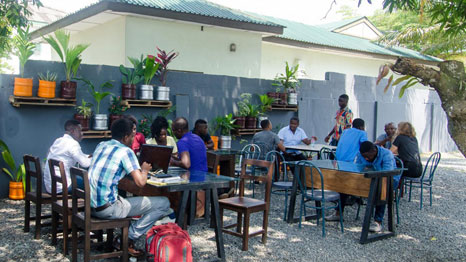 © Impact Hub Accra
Could you tell us about one or two ideas that have already been created with the support of the Makerspace?
Yes for sure. There is a wealth of ideas and products being developed at the Makerspace. For instance we are currently launching the GIZ E-Waste program. Ghana is one of the biggest e-waste sites in the world receiving waste from Europe and the U.S. Working with a mix of engineering students and informal sector workers on the electronic waste dumpsites, we're building programs to repurpose e-waste into functional and artistic pieces for sale.
There is also a lot of prototyping going on for example a biodigester which turns biowaste into biogas and therefore can reduce the use of charcoal. Also the Makerspace is frequently used by the Do-It-Yourself communities who develop solutions for local needs.
Last week German Chancellor Angela Merkel was visiting the Impact Hub in Accra and discussed with entrepreneurs. What were the topics of the discussions?
Chancellor Merkel and 6 other high level members of her delegation had a closed door meeting with the CEO of Impact Hub Accra and 8 selected young entrepreneurs to discuss a broad range of issues affecting young people. The conversations focused on opportunities for exchange and learning between German industry and Ghanaian startups, the need for innovative German government-driven support for the local startup ecosystem. The Chancellor also shared some ideas based on lessons from Germany.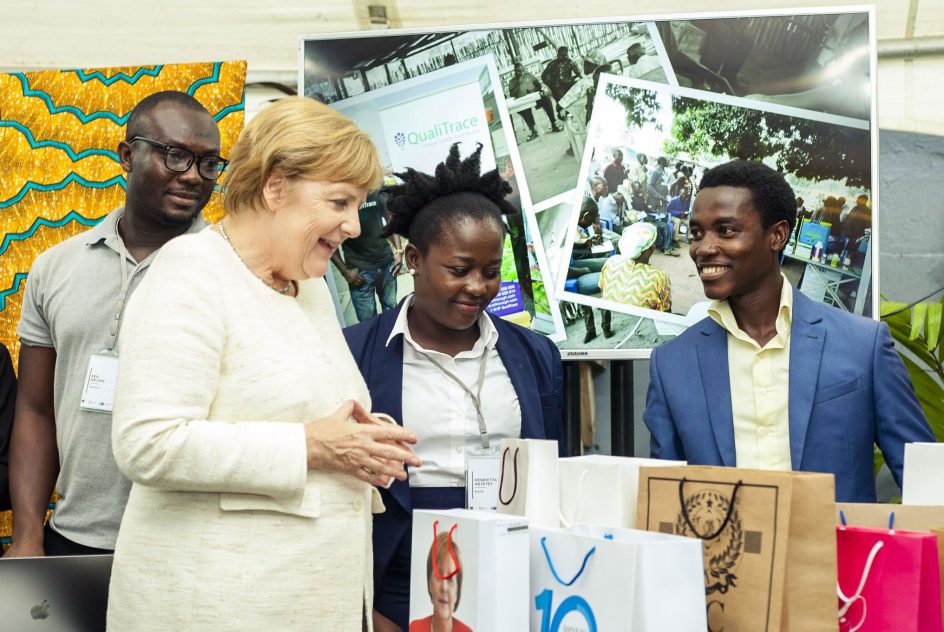 © Impact Hub Accra
Within just a few months French president Macron, Dutch premier Rutte and German chancellor Merkel were visiting the Impact Hub in Accra what are your expectations for the Ghana start-up community related to these high-level visits?
For us, these visits are an indication of a global interest in the capacity of our work to change the narrative of young people from Ghana and Africa. Not all want to leave for Europe and the US. There is a critical mass of young Ghanaians who believe in the promise of doing business in Ghana and providing jobs for their peers. These visits provide validation for our work and also brings it to mainstream attention locally. We hope that these high profile visits convert into more local interest from different industry players whose support can help accelerate the growth of the growing community of startups in Ghana.
"There are countries where innovation is part of the culture and where suitable infrastructure 
is provided. Ghana is different."