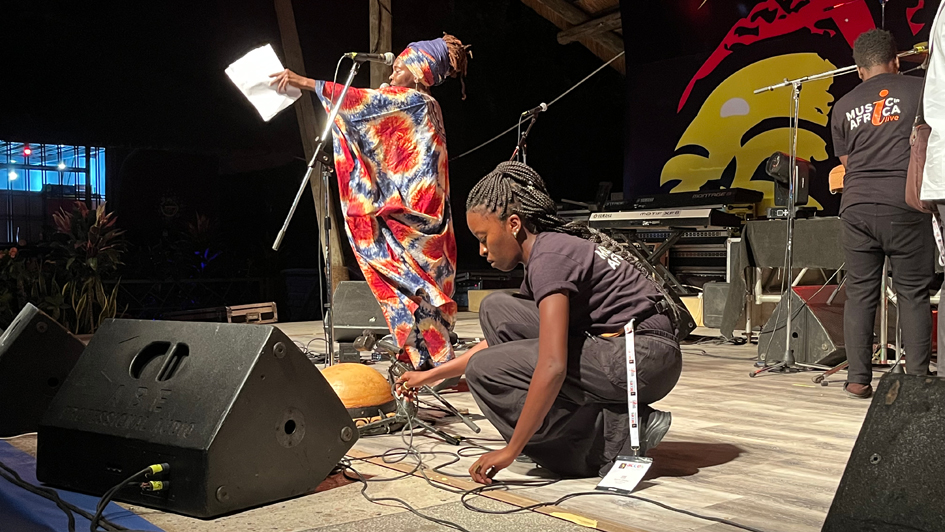 Ruth Bogale, concert organizer from Ethiopia
There is a gender gap in the music industry. Not only as musicians, but also as producers, sound engineers and managers, women are underrepresented worldwide. With the Gender@Work workshop series, the Music In Africa Foundation prepared young women from all over Africa for a career in the music industry for the third time and imparts skills and self-confidence in the fight against widespread prejudices.
"I quite often see women on backing vocals or as singers on the stage, but on the technical side? No. Nine times out of ten, I'm the only female lugging keyboards around and checking mikes." With her slender shoulders, manicured nails, and delicate face, Esther Noella Okello might still just as well be a unicorn in the macho world of stage equipment. Here at the ACCES Music Conference in Dar es Salaam in Tanzania, however, the 28-year-old Kenyan is just one out of a total of 14 young women from across Africa who are gearing themselves up for a career in what used to be a male-dominated industry. "The team spirit that we women share has been a huge inspiration for me," says her colleague Ruth Bogale, a 33-year-old concert organizer from Ethiopia. "Sharing your knowledge is so self-empowering."
Gender@Work brings together trainers and participants at the ACCES music conference every year.
1/1
Esther, Ruth, and their colleagues have just checked the equipment at Brake Point Makumbosho, an open-air venue. The rain is not going to prevent Sholo Mwamba, a Tanzanian superstar and the final act in a three-day ACCES Live program, from getting on stage on time: The sound and light have been mixed perfectly, and the stage management – the cables, towels, water bottles, schedules, and musicians' briefing – is also in expert hands. A concert where only women are in charge of the equipment has never been seen before in Africa. "The women at the workshop have grown so self-confident," says an enthusiastic Carine Tredgold, who is leading the workshop. "They're simply giving their all to get a chance as girls in the music industry."
The workshop, which is being funded by Siemens Stiftung as part of the Music In Africa initiative, is entitled Gender@Work. Female sound and audio engineers spend a week consolidating their theoretical and practical knowledge under the expert guidance of two trainers – also women – from Zimbabwe and Denmark. Most importantly, however, this is the first time that many participants have had a safe space to learn in: "The training has given me a lot of courage," Esther says. "If there aren't any men in the room, you can talk about the challenges you face as a woman in a really different way. Everyone then says to you: 'Yes, I can understand, I've been through the same myself.' It creates such a positive, kind, and healing energy." For the first time ever, I felt like I could ask any question I wanted. That was fantastic."
According to Jens Cording, co-founder of the Music In Africa Foundation and a member of its board, the project is already in its third iteration. It was set up at the 2019 ACCES Conference in Ghana. "The idea came from the African women musicians: Their female colleagues backstage were also in need of role models and encouragement, because they were still having to fight for their place."
And this is reflected in the objectives set by Gender@Work: giving women in the African music business new opportunities, creating long-term jobs, and harnessing new technologies and environmentally sustainable strategies. This aligns perfectly with Siemens Stiftung's aim of fostering diversity, gender equality, and participation. Nina Smidt, Managing Director of Siemens Stiftung, adds: "Training schemes like Gender@Work were born out of our realization that teaching women skills for specific careers isn't enough. They also need their own networks, places where they can offer mutual support: How am I going to manage now? How can I fight my way through? Where can I get help and advice?"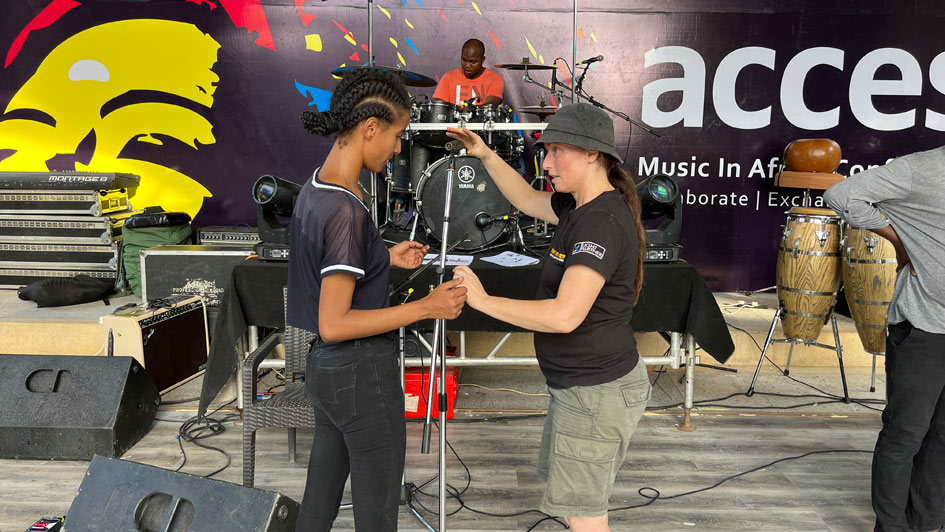 Setting up the stage technology, © Siemens Stiftung
The call to apply for the workshop went out to young women across Africa. The sole criterion was that they were expected to have at least two years' experience in the concert business or a related industry. No fewer than 200 candidates applied for the 14 places this time around, demonstrating how urgently this program is needed. As trainer Carine Tredgold explains, the focus is on stage management, with various additional modules covering areas such as sound and audio engineering.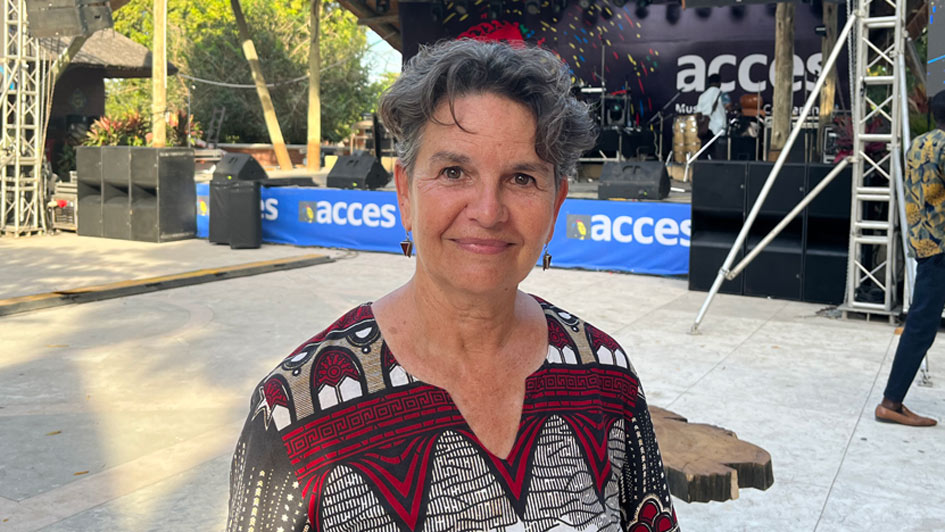 Carine Tredgold, © Siemens Stiftung
"The basics we teach them will enable them to go on and hone their skills, even without us being there." To this end, the project does not just provide the young women with tutorials and examples of best practice: They will also stay in touch with their mentors after their training has come to an end and be informed about job and internship opportunities. One thing is certain: Tredgold can look back on a genuine success story, as some workshop alumnae now have jobs at ACCES conferences and major music festivals in Africa. How comparable are the situations facing young African women and their Western counterparts?
Although gender inequality is still there in Europe, Tredgold says,  "these girls here are combating completely different forms of resistance." She reveals that many of the budding stage managers and sound engineers chose their career against their parents' wishes and then had to fight several battles to assert themselves – first against their own family, and then against the prejudices of their male colleagues. "Many females who have already been trained in audio engineering have some big gaps when it comes to putting their knowledge into practice," Tredgold says. "This is partly because they're too afraid to ask the men. Because they'll only say 'Women and engineering!'"
Esther Noella Okello has heard this more times than she cares to remember … "I always dreamed of becoming a sound engineer. But when I had to apply to college, my parents said: 'Sound engineering? Sounds more like a hobby. Study a proper subject first, then you can do that later.'" So the young Kenyan went off to do a degree in criminal law and worked as an attorney for a child protection initiative in Nairobi for several years before her family finally got the message. "It took them five years to understand that I didn't simply spend my weekends partying but was working as a sound engineer in a respectable job."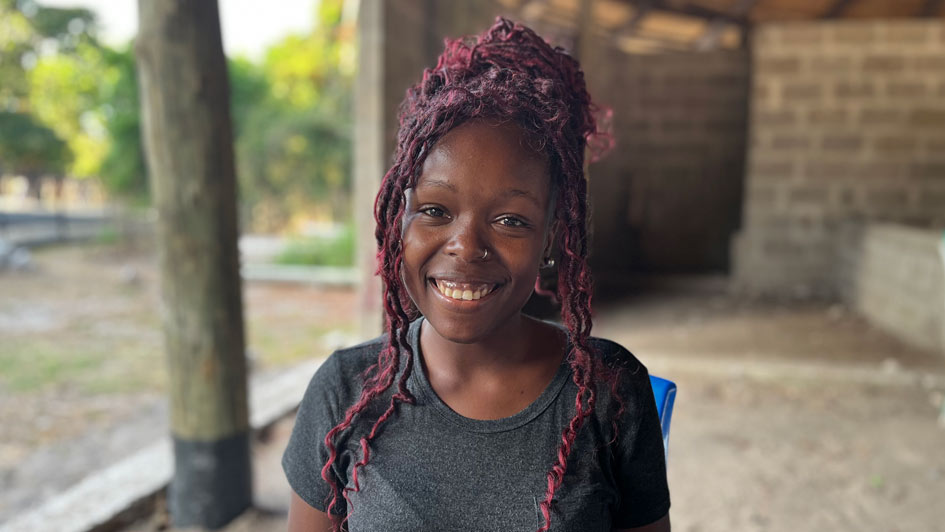 Esther Noella Okello, © Siemens Stiftung
Like Esther, many of her colleagues in the workshop also have a high level of education, but it took many of them a long time to gain the confidence to live out their passion for the music business. Because everyone kept telling them that it was not a woman's place. Take Bridget Shumba, for instance. "I realized that, although there were a lot of cultural festivals and music firms in my home country, hardly any of them had a female boss," says the 28-year-old anthropologist from Malawi. Where does that leave our young women and girls, if they don't have any role models whatsoever?" Bridget wanted to bring about change and make a space for women backstage too. However, she was unable to find a single place in Malawi that provided training in music management, stage equipment, or sound engineering. Her only option was to volunteer at some concerts and festivals, most of which had men in charge of them.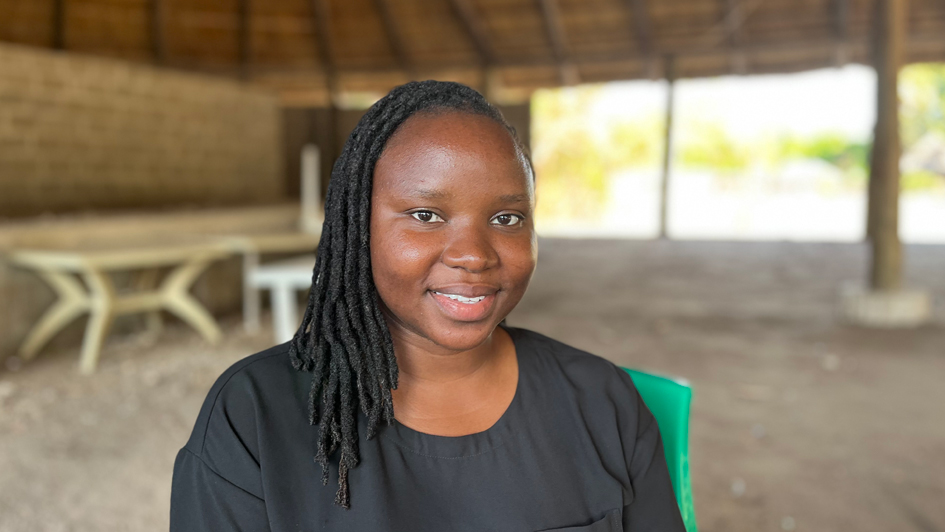 Bridget Shumba, © Siemens Stiftung
"They'd often look at me and ask: 'Are you sure you want to do this?' And if they did actually offer me something, they didn't pay me anything – unlike the men doing exactly the same job as me. That left me feeling angry and powerless." Bridget looked for an opportunity to make a change in this area that would benefit women. When she saw the invitation to apply for the training course offered as part of ACCES, she was "blown away" by it, because she had been dreaming for so long of this chance that her country and education system had not given her.
Sadly, experiences like Esther's and Bridget's are still very much the rule rather than the exception in Africa, says Maimouna Dembélé, Chairperson of the Music In Africa Foundation. It is this more than anything else that makes the Gender@Work workshops so vital, she adds. "When I see one or two dozen young women working around the stage nowadays, it makes me extremely happy." Besides a solid education, she says, they need role models above all. Meeting women who have already made a successful career in the music business can help here, as it gives them a chance to speak openly about the challenges in their job, about opportunities, but also about potential mistakes. "The women at our workshops need to know that the sky's the limit as far as their growth and development is concerned."
Executive Director Music In Africa Foundation