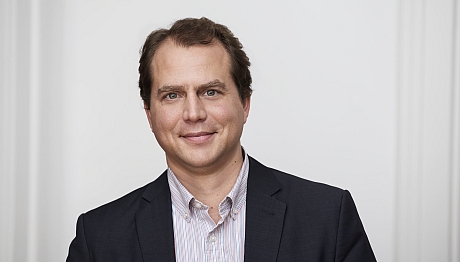 Tilmann Straub, water expert Siemens Stiftung, director of WeTu
Clean drinking water despite drought
Kenya has two rainy seasons: the long rains that normally take place from March to May, and the short rains between October and December. In 2017 the situation was particularly severe due to the El Niño phenomenon – the long rains didn't set in for the most parts and led to a major drought. These droughts happen more frequently and are big challenge for the communities. Tilmann Straub, water expert at the Siemens Stiftung and director of WeTu, reports how technical solutions help to tackle some of the problems.
In large parts of Kenya, March's typical rainy season never came. What does that mean for the people there?
Normally, the rainy season begins in March and lasts until May. This is particularly important for farmers who had already tilled their fields and ended up waiting for the rain in vain. But the rainy season is also important for renewing ground and surface water and restocking natural water reservoirs. The devastating drought of 2015/16 in East Africa and the heavy rains and flooding that followed could be traced back to El Niño conditions that usually repeat every four years. However, the missing rainy season in the spring shows that the impacts of climate change are increasing and reliable weather forecasting is becoming harder. Other regions, such as Mozambique or Zimbabwe, are facing the opposite problem: During the same period, those countries were hit by cyclones that caused massive flooding. Both events – drought and floods – can cause serious crop failures and rising food prices. Droughts cause other problems as well, such as shortages in hydroelectric power generation or problems maintaining basic sanitation services.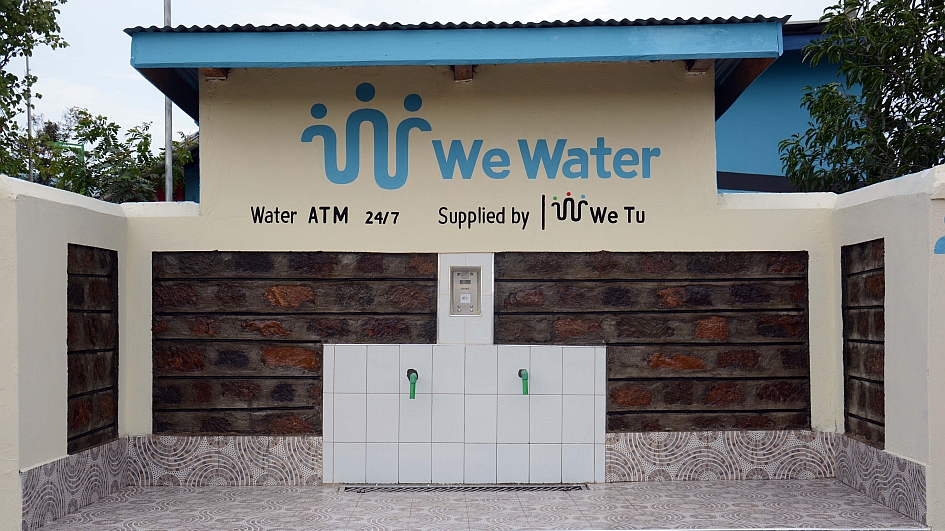 © WE!Hub Victoria Ltd
How has the drought effected Siemens Stiftung water projects in Kenya?
It depends on the water sources we use at our various locations. Our recently-opened Safe Water Enterprise kiosk in Wath Onger in Migori County is a positive example. In this case, we had already prepared for the challenges and increased risks posed by climate change. The kiosk lies on the Kuja river, which has enough water to supply the village throughout the year.
Since April 2019, we've also established a reliable water supply through our social enterprise WeTu for communities at four locations on Lake Victoria in Western Kenya. Here, pipes and solar pumps extract untreated water from Lake Victoria, which is then treated with a filtration system.
At other locations, however, we are facing serious challenges. These range from levees that have dried up during extended dry periods, to low groundwater levels, to landslides caused by deforestation that cover up water sources. To create sustainable water supply projects, unpredictable factors such as droughts need to be weighed more heavily and counteracted. Measures such as longer pipelines or larger reservoir capacities would help balance out the risk but would also significantly increase investment costs.
The WeTu hubs on Lake Victoria provide clean drinking water 24/7 with WeWater. What new filtering technology is being used, and how do customers receive the water?
With WeTu, we are no longer just treating rain water but have added lake water to the mix. This meant we needed to find a complex filtering technology that enabled us to provide clean drinking water with consistent quality. SolarSpring, a spin-off of Fraunhofer ISE in Freiburg, developed a system that was perfectly suited for conditions on the ground at Lake Victoria. We extract the water from the lake at a site where sedimentation already provides a degree of natural pre-filtering. After that, the filtration units take over and treat the water in four additional steps. The first step uses a pre-filter to remove sediment and other larger objects. Next, an ultrafiltration process purifies the water to drinking quality by completely removing microorganisms, bacteria, and viruses. In the third step, an activated carbon filter ensures that inorganic elements – which affect the water's smell, color, and taste – are neutralized. The filtered water is stored in a water tank so the purification process can continue even if there are no immediate customers. The fourth and final step involves UV disinfection, ensuring that the stored water is absolutely safe to drink once it is drawn from the tanks by customers. Using this filtration technology eliminates the need for chemicals to treat the water. At water ATMs, connected to the tanks and the purification system, customers can get water refills at any time, day or night, using a chip system for payment. This chip can be purchased with cash at the WeTu hubs or topped-up using the M-Pesa mobile payment system.
What are the challenges and solutions being discussed by water experts to guarantee future water supply, even during droughts?
Sinking groundwater levels in urban centers caused by sealing surface areas, and the excessive use of groundwater in rural areas, forces public and private water providers to invest higher sums to maintain a reliable supply of water. Increased groundwater salinization from salt water intrusion in coastal groundwater systems is also a problem that requires increasingly complex technology, such as desalinization plants or large pumping stations.
Even with these increased efforts, water must remain affordable. The price can only be adjusted so much to reflect the true costs of maintenance and repair, which leads to some investments that don't pay off over time. It becomes more difficult for all stakeholders – NGOs, commercial water suppliers, or the public – to implement sustainable water projects that remain viable in the long term.
Looking ahead, there needs to be more public private partnership (PPP) approaches that bundle the strengths, expertise, and cooperation of multiple stakeholders. Public budget planning – at the county and national level – also needs to change to reflect the new challenges. Finally, investments need to be made in innovative technologies such as low-energy, low-maintenance filtration and treatment methods and in people trained up on how to operate and maintain these systems. Securing a long-term supply also requires finding interdisciplinary solutions to the problems posed by deforestation and soil erosion. The same is true for groundwater enrichment, which could be accomplished with underground levees or by unsealing surfaces.