Are you a passionate professional or entrepreneur involved in the e-mobility scene in Uganda? Do you want to gain valuable insights and skills in human-centered design to revolutionize sustainable transport solutions in the battery, electric vehicle, and charging sectors? If so, we invite you to apply for our exclusive training and coaching program!
In today's rapidly evolving business landscape, customer needs and preferences are
constantly changing. Human-centered design is a powerful approach that puts the user at the heart of product development and business strategies. This approach allows professionals and entrepreneurs to create products that genuinely cater to user needs, preferences, and pain points, resulting in higher user satisfaction, higher adoption rates, and an increasing market fit of the product. This can be especially impactful in developing solutions for underserved communities and addressing social and environmental challenges, ensuring that the resulting products have a positive impact on society. Skills in human-centered design enable professionals and entrepreneurs to have quick iterations and refinements, reducing the chances of costly mistakes
and rework in later development stages through early user feedback. The training program focuses on human-centred design for product development and market research in the e-mobility sector. Through this program, professionals and entrepreneurs will learn the principles and methodologies of human-centered design, empowering them to create innovative solutions that align with user needs and drive positive social and environmental impact.
The program further offers the opportunity for 4-5 outstanding participants of the human-centered design training to receive individual coaching to develop skills and competencies that are crucial for their professional success. The coaching program will be designed based on a skills analysis and in exchange with selected candidates. It may focus on building business and entrepreneurship skills, skills in financial management, leadership and team-building skills, or impact measurement skills (but is not limited to those). The coaching program builds a holistic skill set that allows professionals and entrepreneurs to effectively drive social change, create sustainable solutions, and make a positive impact with their work.
2–3-day immersive training workshop on human-centered design principles and
methodologies for impact-focused product development and market research in the e-mobility sector.
Expert-led sessions and case studies emphasizing the application of human-centered design.
Training is conducted in a cohort to facilitate peer learning and collaboration.
The best 4-5 individuals from the training cohort will receive intensive individual coaching for up to 6 months, focusing on enhancing their professional skills, empowering them to create impactful solutions in the e-mobility sector.
Individual coaching sessions are tailored to the specific needs identified during a
comprehensive skills assessment of the professional. The individual coaching will be personalized to address the unique challenges and requirements of each participant's
business and area of expertise.
Networking opportunities with industry leaders, fellow participants, and potential collaborators.
Applicants must be professionals or entrepreneurs actively involved in Uganda's e-mobility scene, particularly in the battery, electric vehicle, and charging sectors. Applicants should be  associated with ongoing or planned projects or business operations related to sustainable transport within the mentioned sectors along the value chain (from manufacturing/assembly to recycling/second life). Applicants must demonstrate a strong commitment to driving positive social and environmental impact through their work
If you are a motivated e-mobility enthusiast with the right experience, please apply through our online platform by September 30, 2023, to secure your place in the program. The selection process and interviews with selected candidates will take place until 13th October 2023. The expected start date of the first cohort is Q4 2023.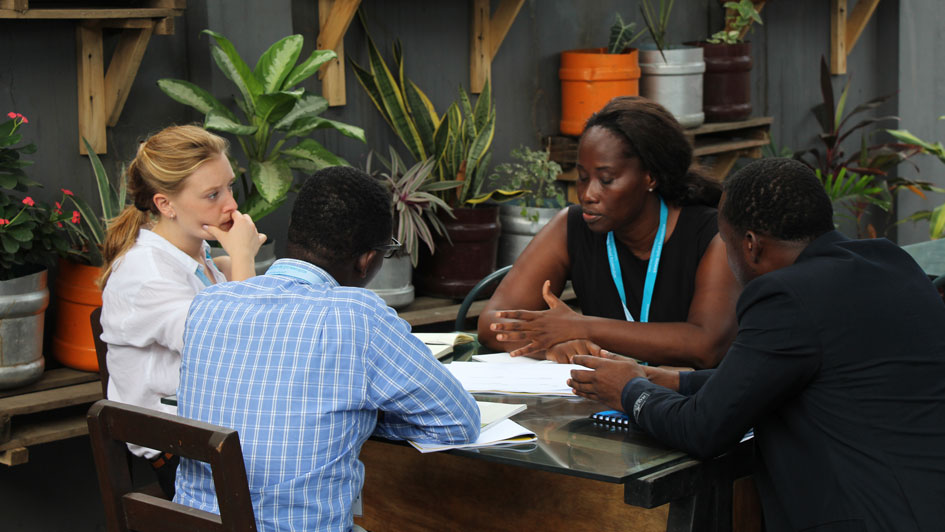 Training zu Human-Centered Design und Business-Coaching
Don't miss this fantastic opportunity to enhance your skills, drive innovation, and contribute to the
sustainable transformation of Uganda's e-mobility sector.